Hello Everyone!
Today I have an excellent lower body workout on the planner. You won't need any equipment, but we will be working all of the muscles of the lower body, getting in some cardio, and still incorporating some movements for core strength and stability. You will find the workout video below.
I am joined in this workout by my sister, Kristen. This is a throwback workout, but I LOVE when I have the opportunity to exercise with my friends and family. It's so wonderful when they see themselves growing stronger, more confident and filled with energy.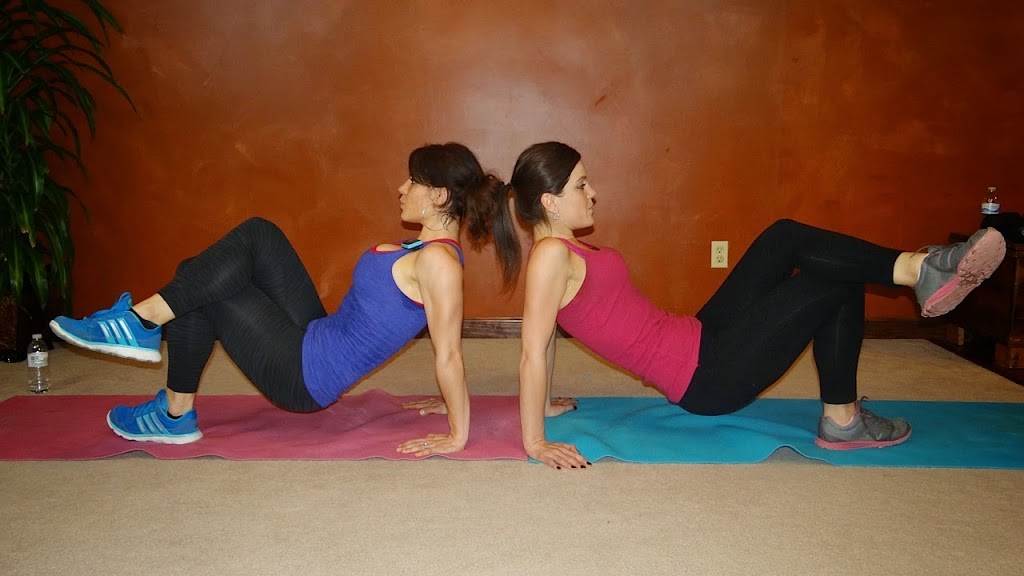 Even though this is a throwback workout, I want to take a moment to give a shoutout to my sister. She is currently on a trip to accept an award for being one of the top 40 Under 40 in her industry. She applies her drive and work ethic to everything that she does, and I am a very proud big sister.
Kristen is someone who envisioned the life that she wanted and then worked to make those dreams a reality, and I love that she is being recognized for that. Often, people don't get the recognition that they deserve, so if you are in that position right now whether it's work, fitness or something else, I want you to take a moment and acknowledge your own accomplishments. If you know or see someone else doing something wonderful and you recognize their efforts, tell them!
You can also tell me in the comments what you are most proud about yourself for right now. It can be anything. I will be rooting along and cheering for you. I absolutely love celebrating people's successes.
Our flooring project is almost done, so I will be back to filming new workouts. I was on a roll, but then my computer crashed (still isn't fixed so I can't access what was filmed) and we got crazy busy with our renovations. I'm looking forward to getting our house put back together and being back into a clutter free less cluttered space. Having everything pulled out of the bedrooms and into our main living areas is a study in patience and has tested my mess tolerance. It's also a great motivator to purge and donate some of belongings.
I hope you enjoy today's workout!
See you soon!
Melissa
You can find me on Social Media: @BenderFitness and on Facebook: @MelissaBenderFitness Pinterest: Pinterest.com/BenderFitness
If you want to help support BenderFitness so we can keep bringing you new workouts, your donation is greatly appreciated: https://www.patreon.com/BenderFitness.
Shop BenderFitness Gear: https://my-store-c67ce6.creator-spring.com
The Workout:
Set Your Interval Timer for:
15 rounds of 20/50
-Cardio
1. Frog Pop-up
-Cardio
2. Cross Leg Hip Thrust (right)
-Cardio
3. Cross Leg Hip Thrust (left)
-Cardio
4. Side Plank Leg Lift (right)
-Cardio
5. Side Plank Leg Lift (left)
-Cardio
6. Curtsy Lunge Kick (right)
-Cardio
7. Curtsy Lunge Kick (left)
-Cardio
8. Snow Angel
-Cardio
9. Tricep Heel Press (right)
-Cardio
10. Tricep Heel Press (left)
-Cardio
11. Plank Lunge Reach (right)
-Cardio
12. Plank Lunge Reach (left)
-Cardio
13. Goddess Reach (right)
-Cardio
14. Goddess Reach (left)
-Cardio
15. Boat to Table
*Repeat 1-3X