Hello Everyone!
Welcome to today's workout. This is a full body, low impact routine. We will be on the mat for the whole workout, so no jumping or climbing up and down. Even though this routine is low impact, it should still be challenging. We are working on a lot of strength and dynamic mobility.
This routine starts with a focus on working the butt, hips, thighs and calves. Then it moves into a core section. Finally, we finish with a quick body weight arm workout.
Exercise and Workout Updates
I filmed this video as a facebook live last week. I'm planning to do more live events so be sure to keep an eye out on social media. I have also been posting a lot workout tutorials on Pinterest as part of their creator rewards program, so be sure to follow me and save those new workouts! They are quick and can be complete for time or reps. When you save and share, it's a huge help.
I have been utterly exhausted lately. My youngest child is in a phase of waking in the night multiple times. Even when she gets back to sleep I often struggle to fall asleep again quickly. We are trying a new sound machine so hopefully that helps and I can get my energy back up. It has impacted my workouts, and my energy for filming. As a result I've been doing more small exercise routines and movements throughout the day. Some core here, squats there, the Pinterest tutorials are my mini workouts, and I plan on eventually filming them as full length workouts as well.
Some people can function for a while on very small amounts of sleep. I'm not one of them. Sleep and nutrition are key components to a well rounded fitness routine. I feel best when all three of those aspects are balanced.
I hope that you enjoy today's workout. Let me know in the comments what you thought. Like, Share and Comment. Those three activities help keep BenderFitness free.
See you soon with a new workout,
Melissa
(photo below from a recent bridal shower I helped host for my sister. I wear non-workout clothes every once in a while!)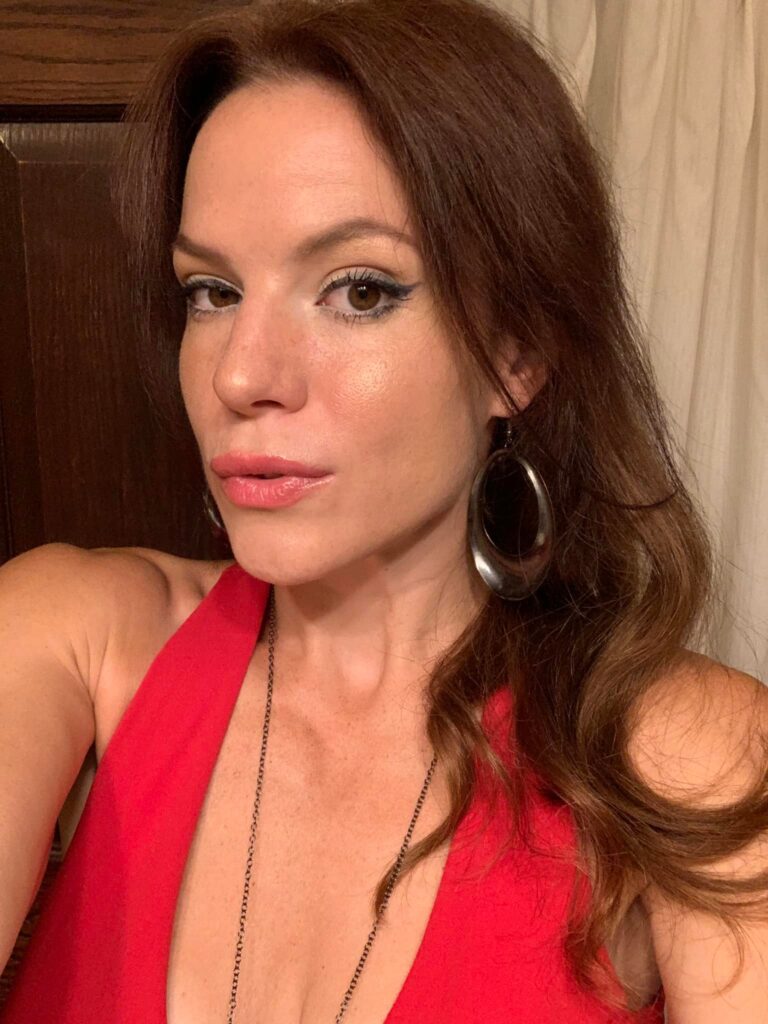 You can find me on Social Media: @BenderFitness and on Facebook: @MelissaBenderFitness Pinterest: Pinterest.com/BenderFitness TikTok: @BenderFitness
If you want to help support BenderFitness so we can keep bringing you new workouts, your donation is greatly appreciated: https://www.patreon.com/BenderFitness.
Shop BenderFitness recommendations on Amazon (we get a small commission, but it doesn't change the price for you!): https://www.amazon.com/shop/benderfitness
Shop BenderFitness Gear: https://my-store-c67ce6.creator-spring.com
The Workout:
Equipment: Mat or comfortable space to workout.
Tip Toe March
Kneeling Tap & Glide: Right
Kneeling Tap & Glide: Left
Kneeling Leg Lift: Right
Kneeling Leg Lift: Left
Leg Series: Right
Leg Series: Left
Full Core Extend & Tap
Flying Bug
Rocking Scissor: Right
Rocking Scissor: Left
Prone Heel Tap with Scapular Squeeze
Tricep Pushup: Right
Tricep Pushup: Left
Prone Arm Pulse
Do once or complete up to 3 Rounds!