Hello Everyone,
I have a fantastic throwback workout on my To Do list for today. This routine is completed in standing and uses dumbbells for a few exercises. You can also choose to do the exercises with bodyweight if you don't have access to equipment. You will find the workout video, breakdown and photo tutorial below.
I had a very active weekend, but didn't get in any formal exercise routines. I'm excited to get back into my normal workout flow, although I enjoyed mixing it up with some other activities.
Staying Active in Erie
We just got back from a quick three day weekend getaway trip to Erie, PA. I tried to unplug as much as possible and just enjoy being with my family and it was wonderful. We did a lot of exploring. I found some beautiful places for yoga flows. The kids loved the Griff Slides (40-foot slides built into a hill side) and exploring on nature walks through the park.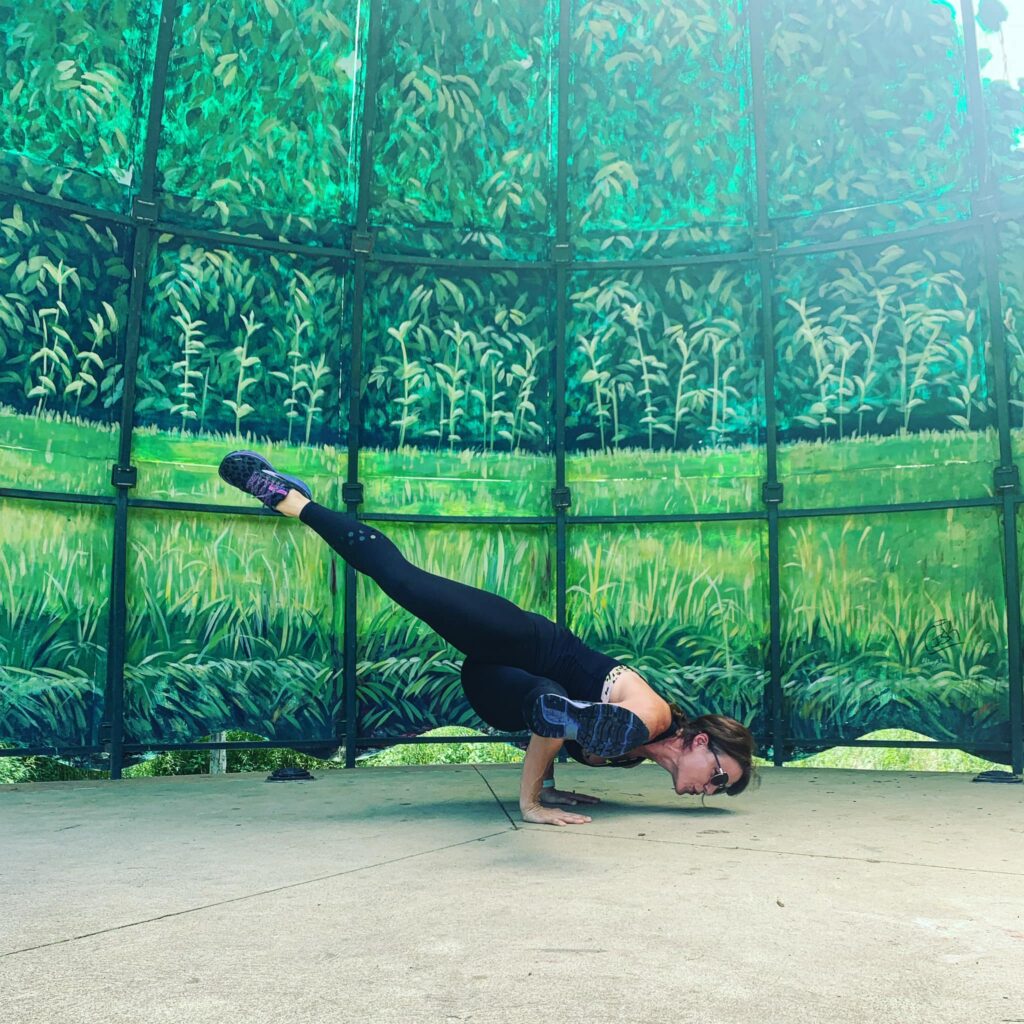 At Presque Isle, we spent some time relaxing and playing on the beach and then rented a Surrey from The Yellow Bike Rental Company to explore a bit more. The kids loved sitting up front, and Jesse and I enjoyed pedaling around and staying active. We did a 6-Mile roundtrip loop from the bike rental site down to the Perry Monument and back. It was the perfect length to keep the kids engaged without getting bored.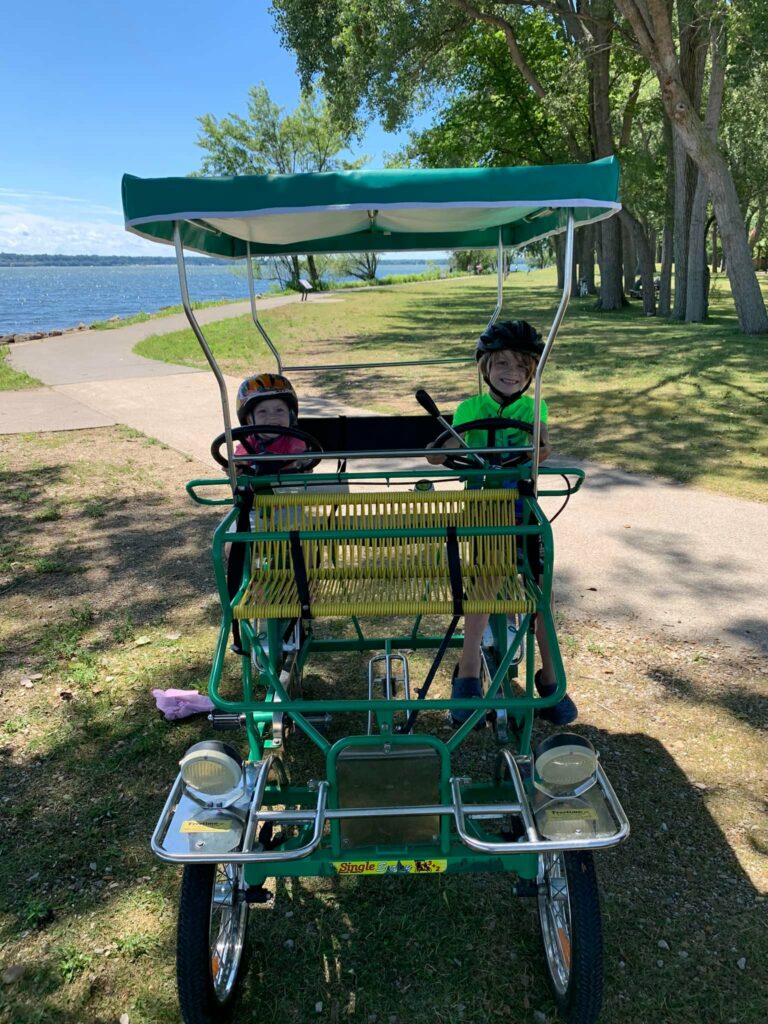 We also took the kiddos on a boat ride for Scallywags Pirate Adventures. When I say the kids LOVED the pirate adventure I mean it with the all caps kind of love. From using water canons to battle a wicked pirate (who was a very good actor!) to a variety of other games and activities the kids had an amazing time.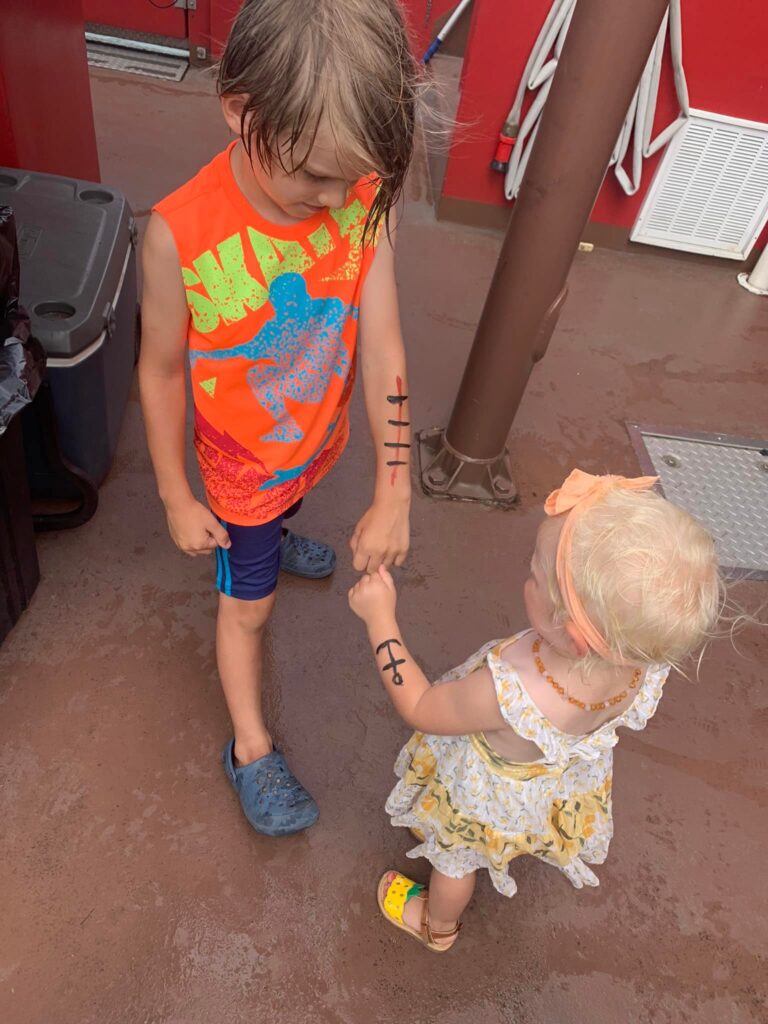 This quick little weekend getaway was just what we needed. Lots of fun, and impromptu adventures. I'm feeling much more rested and energized. I also have a renewed sense of motivation. Sometimes a change of pace (or place in this case) is just what you need to become refreshed.
I hope you enjoy today's workout. Keep an eye out for new ones! They are coming soon.
Melissa
You can find me on Social Media: @BenderFitness and on Facebook: @MelissaBenderFitness Pinterest: Pinterest.com/BenderFitness TikTok: @BenderFitness
If you want to help support BenderFitness so we can keep bringing you new workouts, your donation is greatly appreciated: https://www.patreon.com/BenderFitness.
Shop BenderFitness recommendations on Amazon (we get a small commission, but it doesn't change the price for you!): https://www.amazon.com/shop/benderfitness
Shop BenderFitness Gear: https://my-store-c67ce6.creator-spring.com
The Workout:
Low Impact Jumping Jacks
Calf Raise Curl
Squat Pulse
Single Leg Chair Extension: Right
Single Leg Chair Extension: Left
Standing Cross Crunch: Right
Standing Cross Crunch: Left
Standing Side Heel Press: Right
Standing Side Heel Press: Left
Swaying Goddess
Twist and Reach: Right
Twist and Reach: Left
Warrior Deadlift: Right
Warrior Deadlift: Left
Skier
Flat Back to Triangle: Right
Flat Back to Triangle: Left
Sumo Twist: Right
Sumo Twist: Left
Squat and Press
Lunge to Row: Right
Lunge to Row: Left
Bent Knee Press with Chest Press: Right
Bent Knee Press with Chest Press: Left
Single Leg Squat: Right
Single Leg Squat: Left
Side to Side Squat and Fly
Chair Pose Press