Hello Everyone!

Welcome to a fantastic and effective 25-minute full body workout. This no equipment exercise routine incorporates some of the best body weight exercises to create a fantastic full body exercise routine.

The full length workout video and photo tutorial are below. This is an interval workout, so you should push yourself for max reps during each interval. No matter what your health and fitness goals are, this is a great routine to help you get there.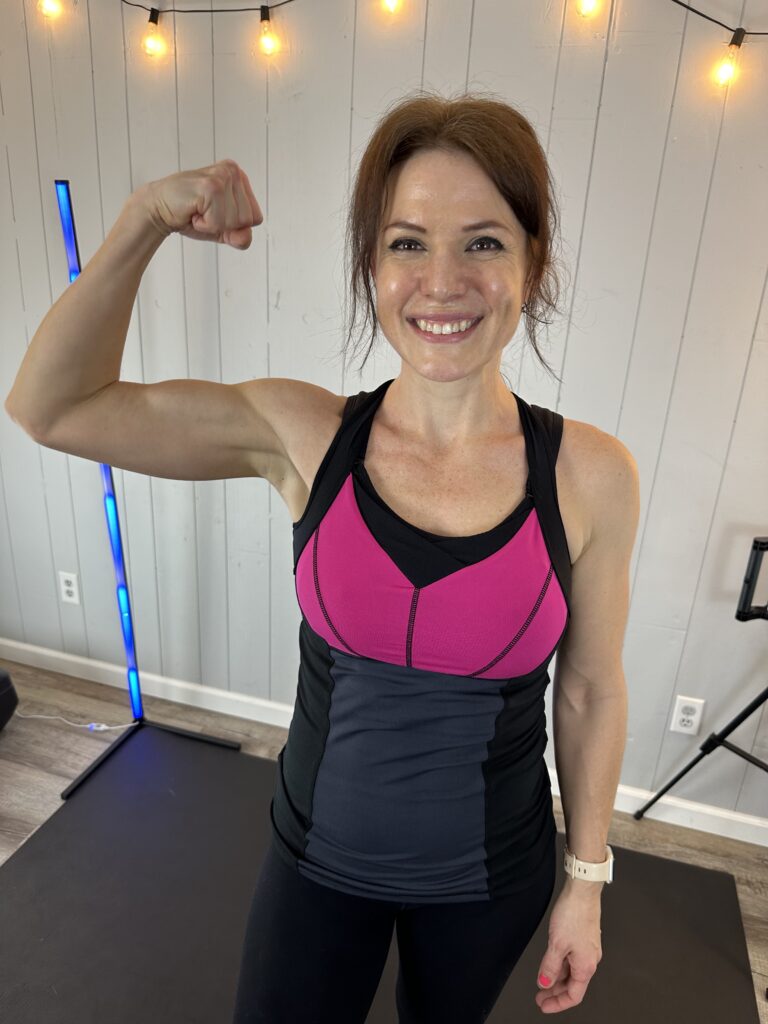 I really needed this workout both physically and mentally. I was tired all day and I knew exercise would help, but I kept pushing it off. After the workout I felt a million times better. When it comes to exercise, getting started is the hardest part. It's important to get into the habit of exercising regularly even when you don't feel like it. Obviously, illness and injury require rest, but I'm talking about normal days when you just aren't in the mood. Make it a normal part of your routine.

You should also try to make eating lots of veggies and nutrient dense meals a part of your normal routine. Today I made a delicious Tofu + Veggie Penne with Balsamic Glaze. I was just winging the recipe with ingredients that we had on hand, but it was delicious! My daughter kept asking for more veggies and tofu. In fact, she liked those more than the noodles! So it was an all around win as far as family meals go.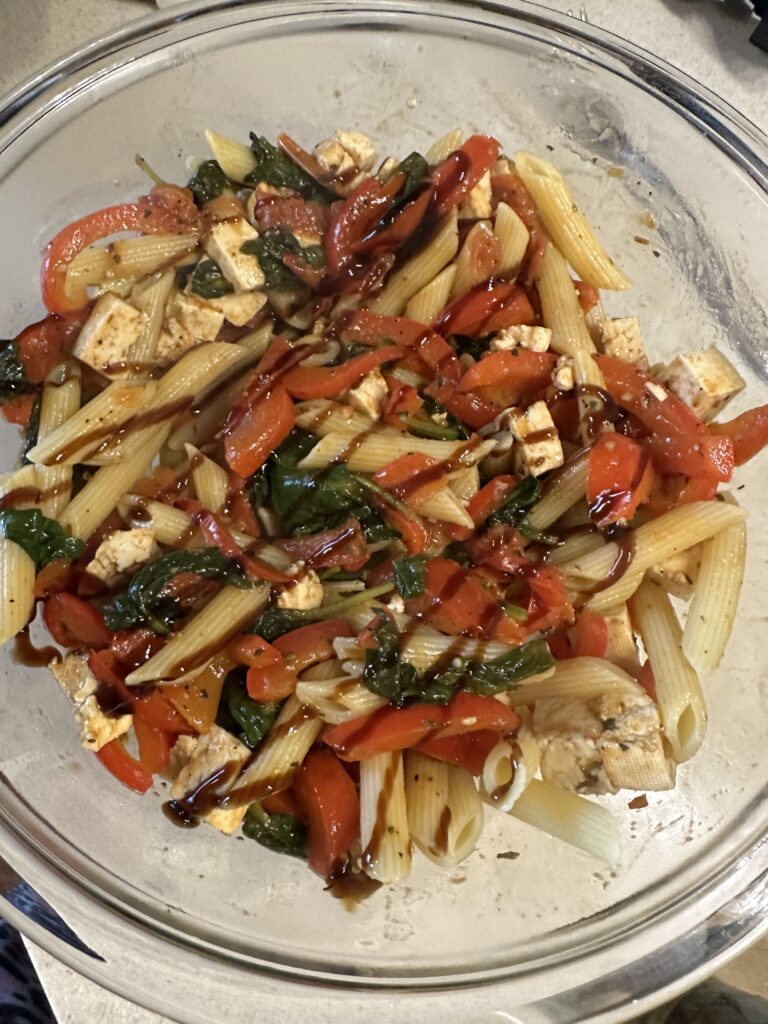 Yesterday, Jesse filmed a fun and challenging 10-Minute Cardio Burn HIIT workout. I was trying so hard not to burst out laughing from behind the camera when he was teaching the workout. He made it very fun, and I feel safe saying you are guaranteed to laugh at least once during the workout. That workout will be out later this week (and Patreon supporters already have early access to the video).

It has been so wonderful to get back into a consistent workout and filming routine. We've been putting out a lot of videos each week, so be sure to check them out if you haven't already. You can find them here: New January Workouts and New February Workouts.

We have done a wide variety of workouts recently from quick 4-minute per round Tabata exercise routines, to dumbbell workouts and 25-minute no equipment workouts. Plyometric to Low Impact exercise routines. There are plenty of workouts to choose from.
Melissa
If you want to help support BenderFitness so we can keep bringing you new workouts, your donation is greatly appreciated: https://www.patreon.com/BenderFitness.
Shop BenderFitness recommendations on Amazon (we get a small commission, but it doesn't change the price for you!): https://www.amazon.com/shop/benderfitness
Shop BenderFitness Gear: https://my-store-c67ce6.creator-spring.com
The Workout:
Jog in Place
Reverse Lunge Knee Drive: Right
Reverse Lunge Knee Drive: Left
Pendulum Hop
Rotating Push-ups
Crab Knee Touch
Heel Tap Crunch
Reverse Plank Leg Lift
Elevated Leg Adduction: Right
Elevated Leg Adduction: Left
Side Plank Bottom Leg March: Right
Side Plank Bottom Leg March: Left
Leg Circles: Right
Leg Circles: Left
Leg Series: Right
Leg Series: Left
Hydrant: Right
Hydrant: Left
Bird Dog Squeeze: Right
Bird Dog Squeeze: Left
X-Squeeze Me
Pendulum Hop
Reverse Lunge Knee Drive: Right
Reverse Lunge Knee Drive: Left
Jog or March in Place