Hi Everyone!
Welcome to Reset Workout #11! This Total Body Workout is fantastic, and will help you work up an amazing sweat!
This is a throwback workout that I posted a while ago, but I didn't realize the original video had some audio issues. Sometimes when I do editing/posting on one device everything sounds great, but when I listen to it from my computer the audio has issues. That happened with this video.
I hope you enjoy the new video update. In the video I mention that this workout is Part 2 to a longer workout I filmed. Although this is great as a standalone workout, I am also posting a link to the first half of the video for anyone who wants a more intense and longer workout burn today. It is optional. You will find the video and the link to the original breakdown below the photo tutorial.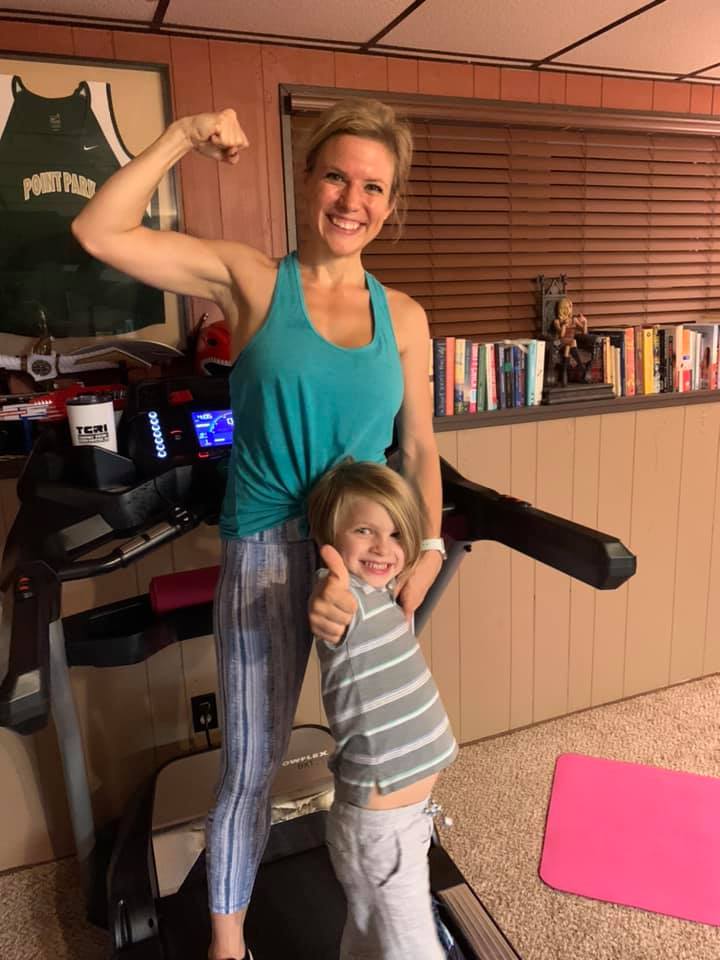 Over the last week I had to prioritize getting in my own workouts over filming new workouts. I just couldn't get the time in for setup/photo/editing etcetera and was getting overwhelmed. I think part of it is pandemic fatigue, and part of it is adjusting to parenting two mobile children. My daughter is 7-months old now and crawling everywhere. She pulls herself to stand and wants to explore (get into) all of the things! I absolutely love it, but it's a shift from when she stayed in one spot.
I'm teaching two kinesiology courses this semester, so I get in two days of yoga and two days of interval training with my students. I am lucky enough to be able to teach remotely, but I do miss interacting with my students in person. I also ran three times last week. Running is something I miss dearly and I've struggled to do consistently since having kids. Soon, I am going to do a Run Streak challenge. I'm going to get in at least one mile per day for a month. If that is something you're interested in let me know in the comments.
I hope you enjoy today's workout, and the improved sound. If you come across any of my other videos that are experiencing sound difficulties, please let me know by leaving a comment. I will go back and edit the audio so that you can continue to use the workout videos in the future.
I appreciate you and I'm happy that you're working out with me today.
Melissa
PS You can find me on Social Media: @BenderFitness and on Facebook: @MelissaBenderFitness and Jesse is on Instagram: @BenderCrosby1
PPS If you want to help support BenderFitness so we can keep bringing you new workouts, your donation is greatly appreciated: https://www.patreon.com/BenderFitness.
16 Rounds: 30 seconds Cardio, 50 seconds Max Reps
*Always consult your doctor before starting any workout program.*
1. Warrior Pistol Squat- Right
2. Warrior Pistol Squat- Left
3. Hydrant- Right
4. Hydrant- Left
5. Lunge Jump/Alternating Lunge
6. Leg Series-Right
7. Leg Series- Left
8. Walking Push-up or Plank
9. Donkey Kick
10. Reverse Plank Step-out
11. Table Press
12. Burpee or Low Impact Burpee
13. Down Dog Toe Tap- Right
14. Down Dog Toe Tap- Left
15. Superman
16. Farmer Walk
Repeat up to 3X.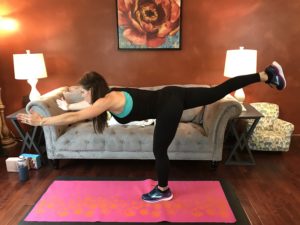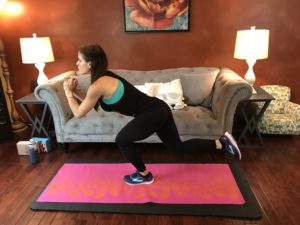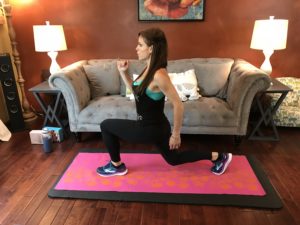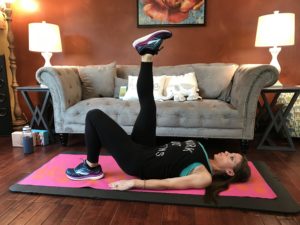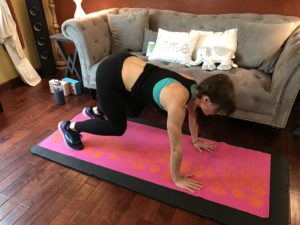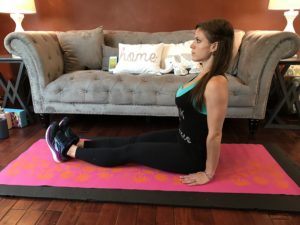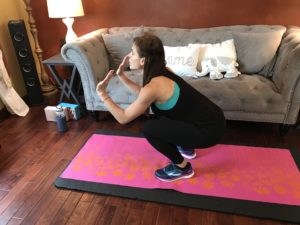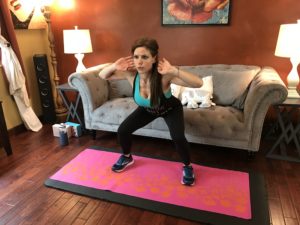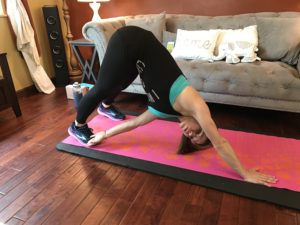 Part 2 Breakdown and video link: