Hi Everyone!
Welcome me to this week's workout schedule! It's a great week to set some goals, and make them a reality. On the agenda this week, we have six workouts and one rest day. Each workout can be done once, or repeated up three times.
Push yourself outside of your comfort zone, while also listening to the signals of your body. The workout playlist is above, or you can find the individual workout breakdowns/videos below.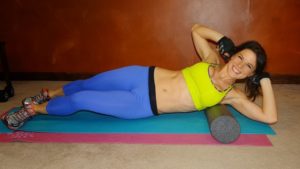 Set your goal number of workouts for the week, and keep a workout log. Tracking your progress will help keep you accountable. Putting your goals in writing can help you to successfully achieve them.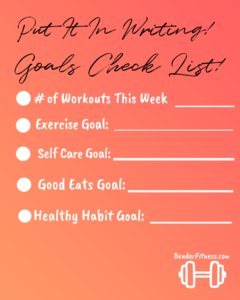 If you decide to use the template above, be sure to tag me in your goals. I will post my workout goals for this week on Instagram: @benderfitness
Please tag me in your workout photos! I love to see you doing Benderfitness workouts so I can cheer you on. Being a part of an online fitness community can help you stay on track!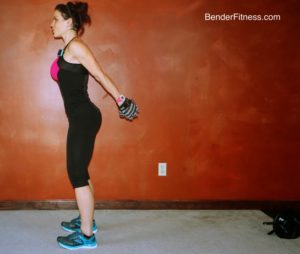 Have fun with your workouts!
Melissa
PS You can find me on Social Media: @BenderFitness and on Facebook: @MelissaBenderFitness and Jesse is on Instagram: @BenderCrosby1
For my non-fitness related posts, I am on Instagram as @Melissa_Bender_Life
PPS If you want to help support BenderFitness so we can stay free and sustainable, your donation is greatly appreciated: https://www.patreon.com/BenderFitness
Day 1:
Day 2:
Day 3:
16-Minute HIIT Full Body Fat Burn: No Equipment, Body Weight Workout
Day 4:
HIIT the New Year Hard: Workout 4: Full Body Standing Dumbbell Workout
Day 5:
15 Minute Cardio HIIT All Over Fat Burn Workout & Thigh Sculpt
Day 6:
Bikini Prep/Body Sculpt Challenge: Workout 9: Back Strength and Stretch
Day 7: Active Rest Day