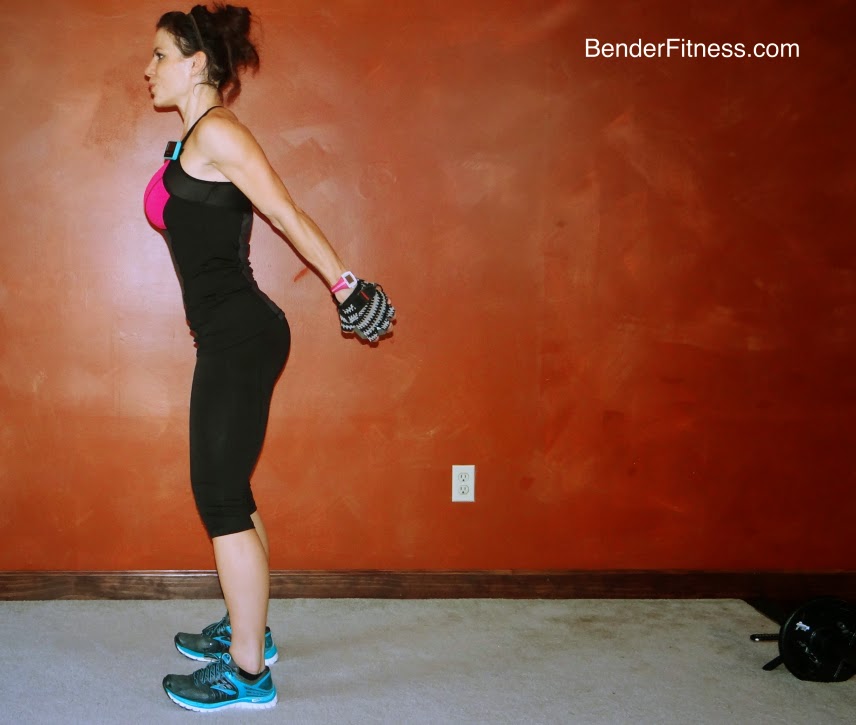 Hi Everyone!
Today's workout is a full body routine that utilizes dumbbells. I alternated between 12 and 20 lb dumbbells. You want to select an appropriate weight that you can use to increase the challenge, while also maintaining appropriate form for each exercise.
Anytime you use weights you want to make sure you are completing the exercise in the full range of motion, and with appropriate form. Control the movement of the weight throughout the exercise, going both up and down. Using weights can help you achieve your weight loss goal, and sculpt lean muscle. Lean Muscle=Higher Metabolism.
I went through this workout once, and paired it with a 4.25 mile run outside. We are having unseasonably warm weather, so I took advantage of it and ran in the sunshine.
You can find today's Bonus Workout move on Instagram: Here (@BenderFitness). I am posting a different Bonus Workout move every day this month.

My DietBet Challenge just started. If you want to join you can do that here: www.dietbet.com/BenderFitness. The pot is over $16,300 now, and everyone who hits their weight loss goal splits the pot.

I hope you enjoy today's workout!
Melissa

PS If you are joining me for the challenge don't forget to check in on Facebook, Instagram or Twitter. The check in posts are a great way to stay motivated and on track. 🙂

PPS The Full Workout List will be updated throughout the course of the month and can be found HERE.
Equipment: Gymboss Interval Timer set for 15 Rounds of 10/50.

1. Dumbbell Rotational Lunge (right)
2. Dumbbell Rotational Lunge (left)
3. Curtsy Lunge Kick (right)
4. Curtsy Lunge Kick (left)
5. Tricep Extension
6. Bent Over Row
7. Dumbbell Skier Swing
8. Warrior Deadlift (right)
9. Warrior Deadlift (left)
10. Side Kick Press (right)
11. Side Kick Press (left)
12. Chair Twist
13. Tricep Drop
14. Single Leg Tap (right)
15. Single Leg Tap (left)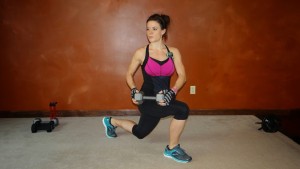 Rotational Lunge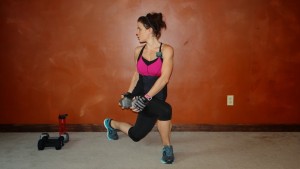 Curtsy Lunge Kick Part 1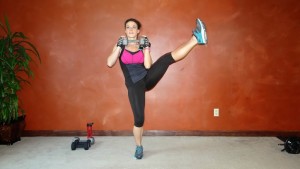 Curtsy Lunge Kick Part 2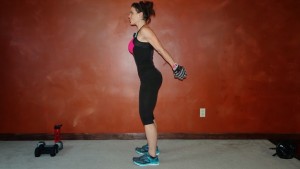 Tricep Extension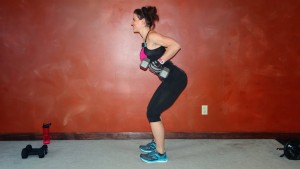 Bent Over Row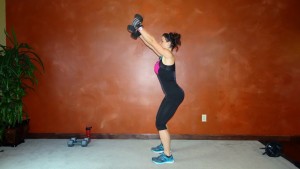 Dumbbell Skier Swing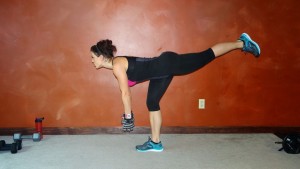 Warrior/Single Leg Deadlift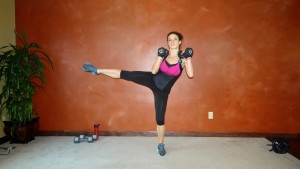 Side Kick Press Part 1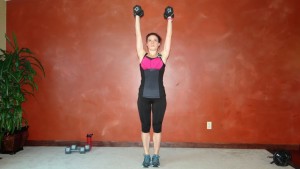 Side Kick Press Part 2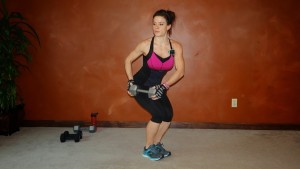 Chair Twist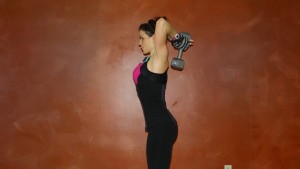 Tricep Drop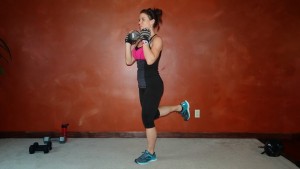 Single Leg Tap Part 1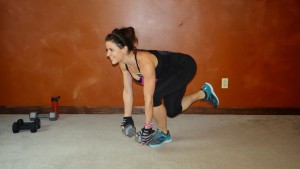 Single Leg Tap Part 2