Good Morning Everyone!
It's a brand new week, and we have some exciting things on the schedule!
My new DietBet challenge starts on Tuesday! You can still join here: Jump Start Your Holiday Weight Loss. You win money for hitting your weight loss goals, so it's a great way to stay accountable during the holidays, and get a head start on any weight loss related New Year's resolutions.
I will be sharing some brand new workouts this week, but I made this schedule for anyone who wants to get a jump start on the challenge. Having a workout plan can be a game changer, and really help you keep on track.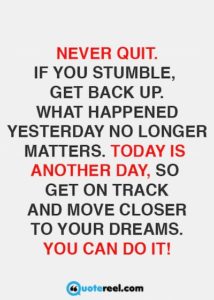 5 Ways to Stay on Track During this Challenge: 
Stay Accountable: Write down each workout on your calendar, do Instagram or Facebook check-in posts. Commit to doing 5 workouts this week, and create a way to track them.
Prep for Success: Make healthy eating easier. Make a plan, and have healthy foods on hand. If you are a snacker get some healthy fruits and vegetables, Greek yogurt, or other healthy snacks and keep them handy.
Set a Realistic Goal: Take a truthful look at your schedule. How much time do you have to workout and which days work best? Having a plan makes you more likely to achieve your goal.
Get Social: Having friends or accountability buddies to join you in the challenge can help you stay on track.
Workouts don't replace unhealthy food choices. For the best results pair exercise with healthy food choices. Remember, food is your fuel, and higher quality food will help your body perform better.
I am going to be following my own advice, so that I can be more consistent with my workouts. I will share photos on Instagram and Facebook of my plans. I would love to see what you are doing as well. Let's motivate each other, and share our techniques for success.
I will be seeing you soon with new workouts. I have some great new routines to share with you all.
Melissa
PS You can find me on Social Media: @BenderFitness and on Facebook: @MelissaBenderFitness and Jesse is on Instagram: @BenderCrosby1 
For my non-fitness related posts I am on instagram as @Melissa_Bender_Life
PPS If you want to help support BenderFitness so we can get a new camera & new equipment & make our site more sustainable your donation is greatly appreciated: https://www.patreon.com/BenderFitness
Full disclosure: BenderFitness is paid to host a DietBet challenge. I will never share or support a product I don't believe in.
Day 1: 30-Minute Total Body HIIT Workout: 
Day 2: 20-Minute Low Impact Core and Butt Workout: 
Day 3: Lower Body Blast: Burn, Shape and Sculpting Workout: 
Day 4: Yoga Stretch: 
Workout 5: Quick Core Workout: No Equipment Exercises