Hi Everyone!
Are you ready to do something wonderful for your health and fitness today? You can to the right place! Today's workout is fast, only 12-minutes per round, but it's a fantastic workout for your Legs and Core. Don't worry, we won't neglect your arms and back either, because this routine utilizes plenty of compound (multi-joint) exercises to maximize the effectiveness of this workout.
During a few exercises in today's workout video I use a dumbbell. If you don't have one, you can choose to do the exercises with body weight. You can also grab something from around the house (a jug of water or something else you have handy) to add some resistance to your routine. The added resistance will help increase the workout burn, and build lean muscle.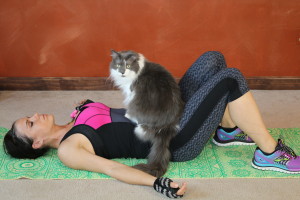 Upcoming Challenge: I will be hosting a new workout challenge in December to help keep us all on track and accountable. It's also a great way to jump start any New Year's resolutions we have about our health. As part of the challenge I will be hosting a new DietBet Weight Loss challenge. It starts on December 12th. You can find the details here: www.dietbet.com/BenderFitness.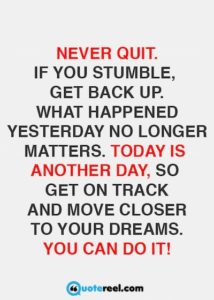 If you aren't familiar with DietBet this is how it works:
You make a $20 bet that you are able to lose 4% of your body weight over the course of 4 weeks.
When weigh in starts (up to two days before the game officially starts) you log into your account and you will be assigned a check in word. You submit weight and photos with the check in word.
Throughout the 4-weeks you focus on hitting your goal (with help from my workouts and meal tips!)
When the game ends up have two days to submit a weigh in with a new word which will be assigned to you.
Everyone who achieves their goal splits the jackpot. Even if every single player wins you will at least get your initial $20 bet back.
If you want to join the DietBet, head on over and sign up.
I will be seeing you soon with new workouts. I have some great new routines to film and share with you all.
Melissa
PS You can find me on Social Media: @BenderFitness and on Facebook: @MelissaBenderFitness and Jesse is on Instagram: @BenderCrosby1 
For my non-fitness related posts I am on instagram as @Melissa_Bender_Life
PPS If you want to help support BenderFitness so we can get a new camera & new equipment & make our site more sustainable your donation is greatly appreciated: https://www.patreon.com/BenderFitness
Full disclosure: BenderFitness is paid to host a DietBet challenge. I will never share or support a product I don't believe in.
Equipment: Buy a Gymboss now. Interval Timer & Dumbbell. 
Curtsy Lunge with Calf Raise-Right
Curtsy Lunge with Calf Raise-Left
Lunge Kick-Right
Lunge Kick-Left
Glute Bridge to Calf Raise
Lunge Jump Twist
Walk the Plank Pushup
Angel Abs
Toe Touch Plank Reach-Right
Toe Touch Plank Reach-Left
Camel Reach
Dive Bomber
Repeat 1-4X