Hi Everyone,

By popular request on my facebook page, I am writing about my diet. I have given you a glimpse into my meal prep with photos in my post: Abs Are Made in the Kitchen. I have shared my grocery list: Melissa Bender's Grocery List, which also has pictures of some typical meals. You can also see meal pictures on my Instagram page.

Whatever I meal prep on Sundays I tend to eat for lunch during the week. Below is a sample day of eating. It is pretty typical. The veggies may change. (I love vegetables)! Sometimes I crave a bowl full of broccoli or mixed veggies with a touch of marinara sauce.

I average between 1900-2000 calories per day. I eat/snack all day long. I am hungry every few hours, so I bring a lot of food to work with me. I have chicken and salmon salads pre-packed in my fridge right now. I have one for lunch Mon-Friday and some weekends. I always keep a granny smith apple in my lunch (which I may have as a morning snack, with lunch, or afternoon snack. I listen to my bodies hunger signals). I also drink 10-12 glasses of water per day.

There is no trick or crazy diet technique. I try to eat primarily foods that are unprocessed. I cook/prepare almost all of my meals at home. I eat when I am hungry, and try to make healthy choices. I incorporate all of the food groups into my diet. I am super busy so I don't spend a lot of time in the kitchen. I try to keep meal prep simple.

Here's a glimpse into what I eat.
Melissa


Breakfast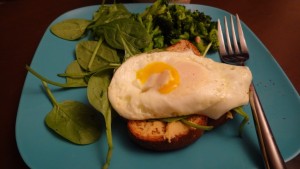 -Whole Wheat Sandwich Thin or Ezekial Low Sodium Bread
1 Egg
Fresh Baby Spinach
Hummus

-Or Oatmeal with Maple Brown Sugar and Fresh Walnuts. (If I have oatmeal, I have my breakfast sandwich as my 10 AM snack).

-Coffee with Coconut Almond Milk (unsweetened) or Unsweetened Vanilla Almond Milk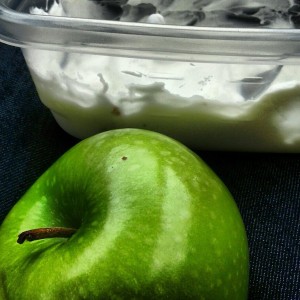 Snack
-Apple, Orange or Banana
-or Trail Mix, Granola, or Triscuits
-or Breakfast Sandwich





Lunch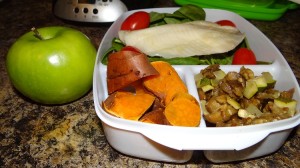 -Chicken or Salmon
-Fresh Baby Spinach Leaves
-3-4 Cherry or Grape Tomatoes
-Peanut Butter Greek Yogurt
-Veggies (whatever I have prepped for the week)
-4 oz Sweet Potato (sometimes)



Snack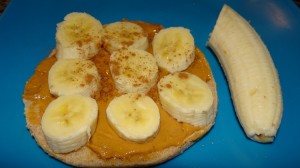 -Banana sliced in half with Organic Peanut Butter
-or PB Greek Yogurt (if I didn't have it for lunch)
-or PB Bread
-or Green Smoothie
Dinner
-Salmon or Chicken
-Broccoli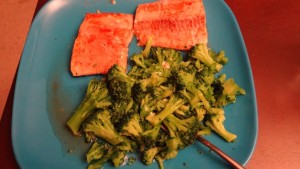 Snack
-Cereal (Raisin Bran or Shredded Wheat) (about 1 cup)
-Coconut Almond Milk
-or Bowl of Veggies, plain or with red sauce.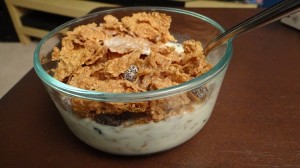 Note: These are not the only foods that I eat. This is an example of a typical day of eating. Over the next few days I will try to remember to take pictures of my food to share with you. I will try to share a week's worth of meals.
Below are two pictures of alternate dinners I have had recently: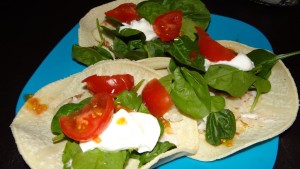 Tilapia or Salmon Soft Tacos