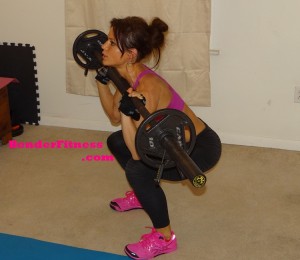 Hi Everyone!

Tonight's workout is a full body routine, that emphasizes rounding and shaping your tush. Even though it's focused on tightening and toning your behind this workout also incorporates ab and arm toning as well.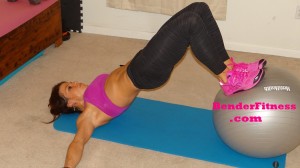 I prefer compound movements because they allow you to work a variety of muscles at one time. This creates functional strength, while also providing an aesthetically pleasing physique. 

It's been a while since I incorporated weights into my workouts. As always, you can complete this workout with body weight only. I tried to keep my primary focus on form throughout the workout. If you have followed my workouts for a while you know I always emphasize proper form, but this is particularly true any time you are using weights.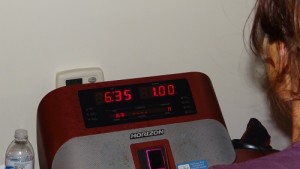 I followed this workout with a run on the treadmill. I decided to do mile repeats. I ran one mile at a time, followed by a rest break equal to half of my mile time. I ran my first mile in 6 minutes and 35 seconds, and I rested for 3 minutes and 15 seconds before running my second mile. I actually picked up the pace a bit for miles 2 and 3, because I was feeling great and wanted to increase the challenge.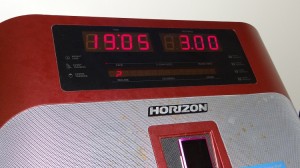 I ran a total of 3 miles. My running time was 19 minutes and 5 seconds. I woke up this morning knowing that I wanted to do a hard run today, and it felt great to listen to my body. Some days I just want to work hard, and get sweaty. 🙂 Because I was doing a hard run I only went through the workout once today. 

I hope you guys enjoy it! I have more fun recipes for you so be sure to check back!

Melissa
Beginner: 10 reps
Intermediate: 15 reps
Advanced: 20 reps

1. High Knees
2. Sidewinder Pistol Squats (right)
3. Sidewinder Pistol Squats (left)
4. Front Weighted Squats
5. Scissor Abs
6. Mountain Climbers
7. 1 Leg Bridge Extension (right)
8. 1 Leg Bridge Extension (left)
9. Romanian Deadlift
10. Supergirls
11. High Knees
12. 1 Leg Weighted Lunge (right)
13. 1 Leg Weighted Lunge (left)
14. Ball Pull
15. Elbow Taps