Hi Everyone!
Welcome to today's workout! This is a fun and challenging full body HIIT workout routine. It will take just under 30-Minutes to complete one round. This home workout uses no equipment. Just grab a mat and challenge yourself to work hard and push through.
Over the past week I didn't get in any additional cardio, but thanks to workouts like this one I didn't have to worry about that because the cardio was built into the workout routine. HIIT workouts are a great way to improve VO2 Max, cardiovascular health, and overall fitness level. Plus, they help you maintain lean muscle mass while burning fat.
Jesse and I did this workout together, and Esmé joined us for the end of the workout and a great stretching session when we were done. It fills me with joy when our kids want to workout with us. Okay, sometimes I wish I could just get through a workout without any interruptions, but as soon as I look over and see my little ones smiling from ear to ear and imitating our exercises I quickly remember how amazing this is. Moments like this are so fleeting, and I want to savor these memories and help them build healthy habits.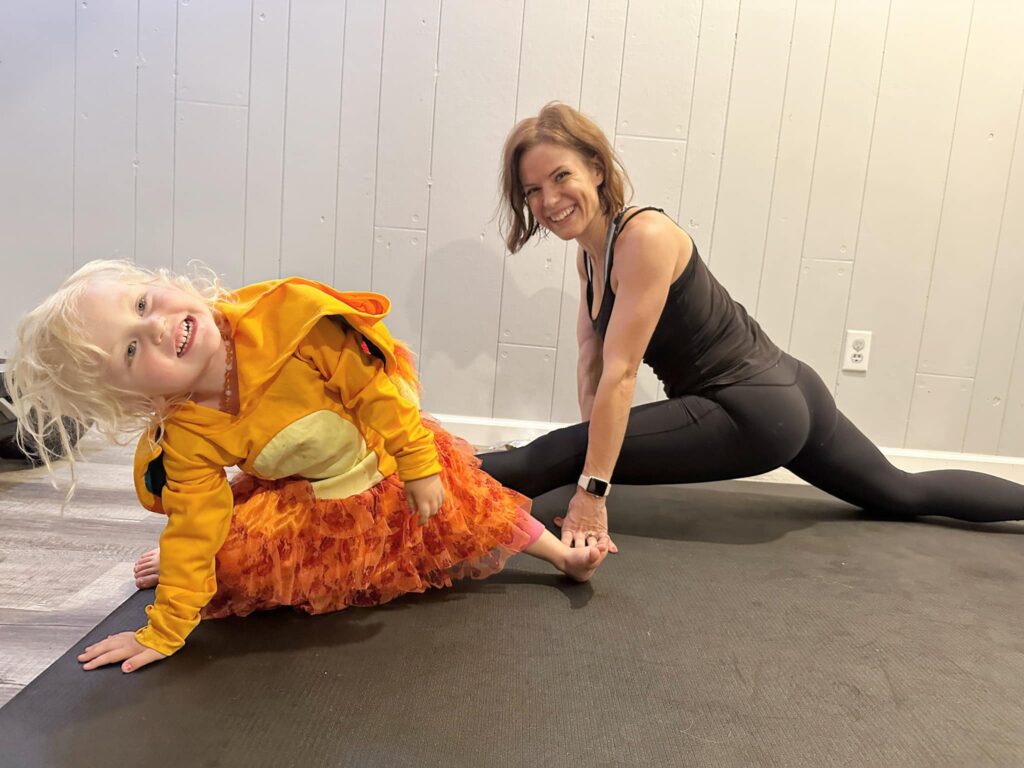 If you haven't given my most recent 15-Minute Full Body HIIT a try yet, I highly recommend it. It's a fun and challenging workout routine, plus I love the short length. I can get in one round, or repeat it for a longer workout. With how insanely busy we've been lately, getting in one quick round has been a lifesaver for staying consistent with my workouts.
It's important to be consistent, while also having some flexibility. We will all have times in our life when we have more time and energy to get in longer workouts, and other times when it's a struggle. If we allow ourselves some wiggle room, while also staying in motion, it's a lot easier to stay consistent.
Have fun with today's workout! Let me know how it goes, and what challenged you. Remember, being challenged and struggling during a workout isn't a bad thing. It means you are working hard and allowing yourself to try difficult things.
See you soon!
Melissa
More Workouts & Link to make a Donation: https://linktr.ee/BenderFitness
Amazon Storefront: https://www.amazon.com/shop/benderfitness
The Workout:
Set Your Interval Timer for 20 Rounds of 30/50.
30-seconds Cardio, 50-seconds Max Reps.
Jumping Jacks
Lunge to Kick-Right
Lunge to Kick-Left
Curtsy Lunge
Plié Squat
Mountain Climbers
Jump Rope
Jump Squats
Lunge Jumps
Burpees
Side Plank Hip Tap-Right
Side Plank Hip Tap-Left
Angel Abs
Plank
Reverse Plank
Plié Jump
Tuck Jump
Down Dog Hop-Right
Down Dog Hop-Left
Pendulum Hop
Optional: Repeat the Workout.
Photo Exercise Tutorial: