Hi Everyone!
Welcome to a fantastic full body Cardio HIIT Workout. One round of today's workout will take 20-minutes to complete. I use a jump rope for the cardio intervals of this workout. If you don't have one you have options. You can substitute rope-less jumping, high knees, marching in place, jumping jacks or any cardio exercise of your choice.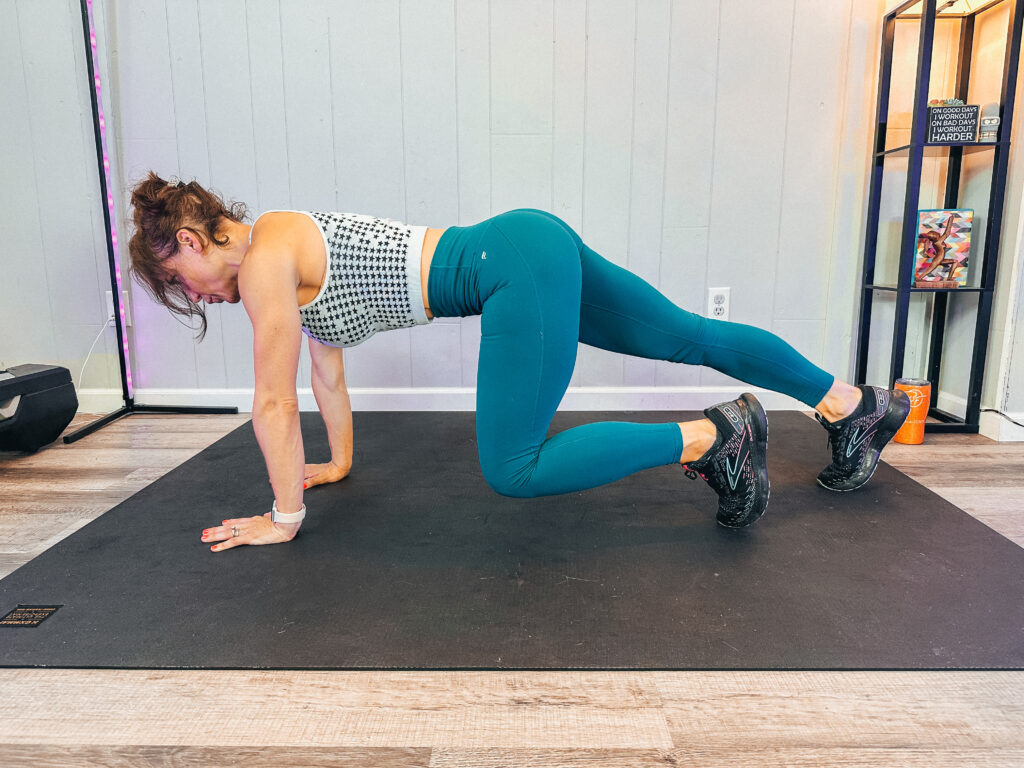 I am working hard behind the scenes on filming new workouts and creating new content. If you didn't see my update, Facebook has completely restricted me from posting for three days. I will be allowed to post again tomorrow. This is the result of actions the hackers took to try and attempt to get my account permanently banned from Facebook and maintain control of my business page. Facebook is continuing to allow hackers to access my Ad Manager page and personal information, with four new hackers being added today. My exhaustion and frustration with this process is becoming a bit overwhelming, and is even interrupting my sleep at night.
I realize that as a creator I can not trust Facebook or Instagram (also owned by Meta). I am going to launch a paid website, and possibly an app to protect what I have created here. I will still share free workouts here. I just won't be able to share everything for free anymore. I am currently reliant on social media to keep this website and journey free and cover costs, but without monetization and ads on reels/social media/etc that isn't possible.
I'm currently filming a four week workout series and behind the scenes footage to share when I launch the new service. I hope you will join me on this journey. It's a bittersweet process for me for many reasons.
I hope that you understand my reasoning, and that I am still committed to sharing free workouts. If there is something special that you would like to see as exclusive content from BenderFitness please let me know. Whether that is a type of workout, Q & A, more recipes, etc.
You all have made this website possible over the last 12-years. I hope you will join me on this next phase of my journey and empower us to continue to share great workouts.
I will share more information soon.
Enjoy today's workout! Push yourself, and let me know how it goes.
Melissa
More Workouts & Link to make a Donation: https://linktr.ee/BenderFitness
Amazon Storefront: https://www.amazon.com/shop/benderfitness
Click the link to get your own Gymboss Interval Timer!
Set your Interval Timer for 15 rounds of 30/50 seconds. 
1. Burpee
  -Jump Rope
2. Supergirl Pushup
  -Jump Rope
3. High Knees
  -Jump Rope
4. Down Dog Hop (right)
  -Jump Rope
5. Down Dog Hop (left)
  -Jump Rope
6. Mountain Climber
  -Jump Rope
7. Leg Lift Plank
  -Jump Rope
8. Side Lunge Puch
  -Jump Rope
9. Single Leg Hip Thrust (right)
  -Jump Rope
10. Single Leg Hip Thrust (left)
  -Jump Rope
11. Walk the Plank
  -Jump Rope
12. Hop to Lunge (right)
  -Jump Rope
13. Hop to Lunge (left)
  -Jump Rope
14. Crescent Pushup (right)
  -Jump Rope
15. Crescent Pushup (left)