Welcome to a Fantastic Workout for your arms, shoulders, legs, thighs and glutes. This exercise routine uses dumbbells for resistance training to build strength and muscle definition. We will be doing some of the best exercises to build strength in the upper body and lower body, with some fun movement variations to keep the exercises fresh and interesting.
One round of this workout is only 12-Minutes, so this is a fast and effective exercise routine that will help you build strength and definition in the upper and lower body. The first half of this exercise program is focused on the arms and shoulders. The second half is focused on the legs and glutes. You will feel the burn with these amazing leg and butt sculpting exercises. The exercises are low impact so there is no jumping or plyometric moments in this routine. This exercise routine is great for beginners. It will be challenging, but doable. The Beast Heel Press Move can be modified if necessary, by placing the bottom knee on the floor throughout the movement. Remember, there is always a way to modify a workout to make sure it is working for you.
You will find the full length workout video and exercise photo tutorial below.
In addition to filming new workouts, I'm also re-focusing on nutrition and getting in delicious and healthy meals. Keep your eyes posted, because I will be sharing some great new recipes. If you follow BenderFitness on Pinterest you might have seen some of these meal ideas already.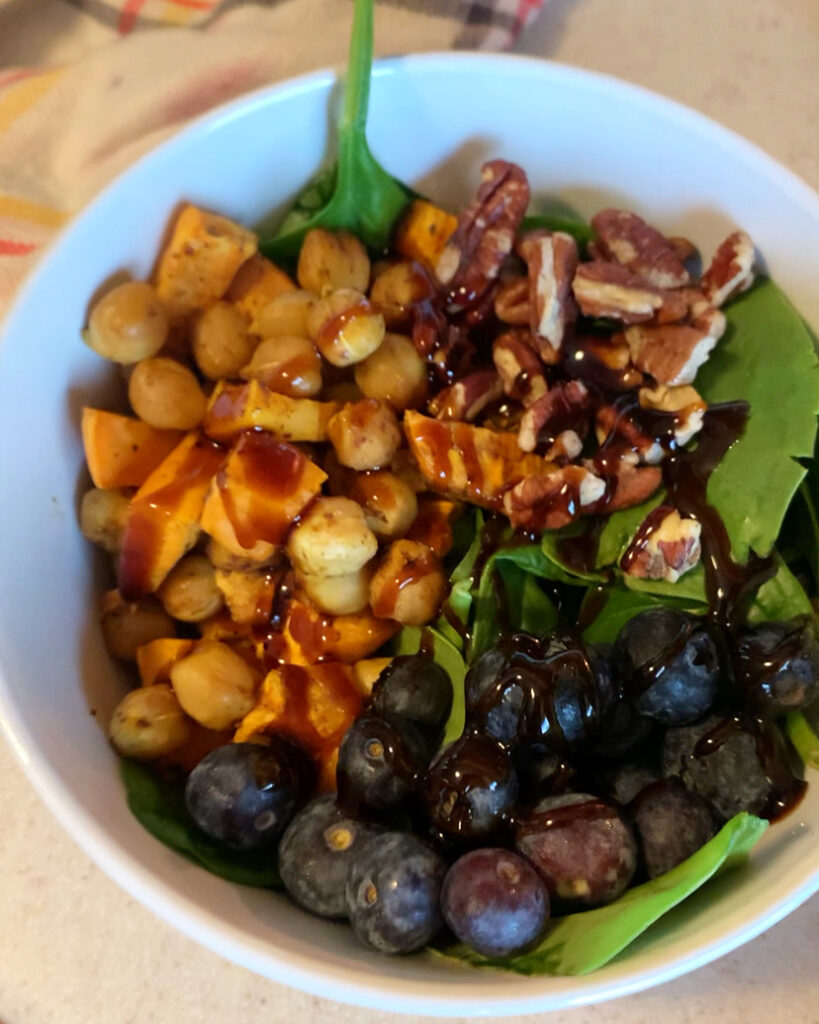 I'm working on filming new workouts and recipe tutorials so be sure to check back regularly. It took me three attempts to film this workout (which is why I'm in a different outfit for some of the tutorial photos.)
We have hit a lot of road blocks and hurdles lately. When that happens it's important to keep moving forward. In the past month my husband had three surgeries and both of my kids got sick. The silver lining is that everyone is healthy now and that fact fills us with extreme gratitude.
Your health impacts every moment of your day. Being physically active is a blessing. Sometimes we (myself included) forget that, and think of exercise as a chore. Exercise, strength, mobility…those are amazing privileges. Movement is what we do to maintain and improve our health, and it impacts your quality of life every single day.
So enjoy, and remember to practice gratitude. The more you practice it the easier it becomes (and it helps improve your life satisfaction!)
Let me know what you thought of the workout. Did you have a favorite exercise? One that challenge you the most? Leave me a comment, share or click like. Those little things mean a lot.
Have fun!
Melissa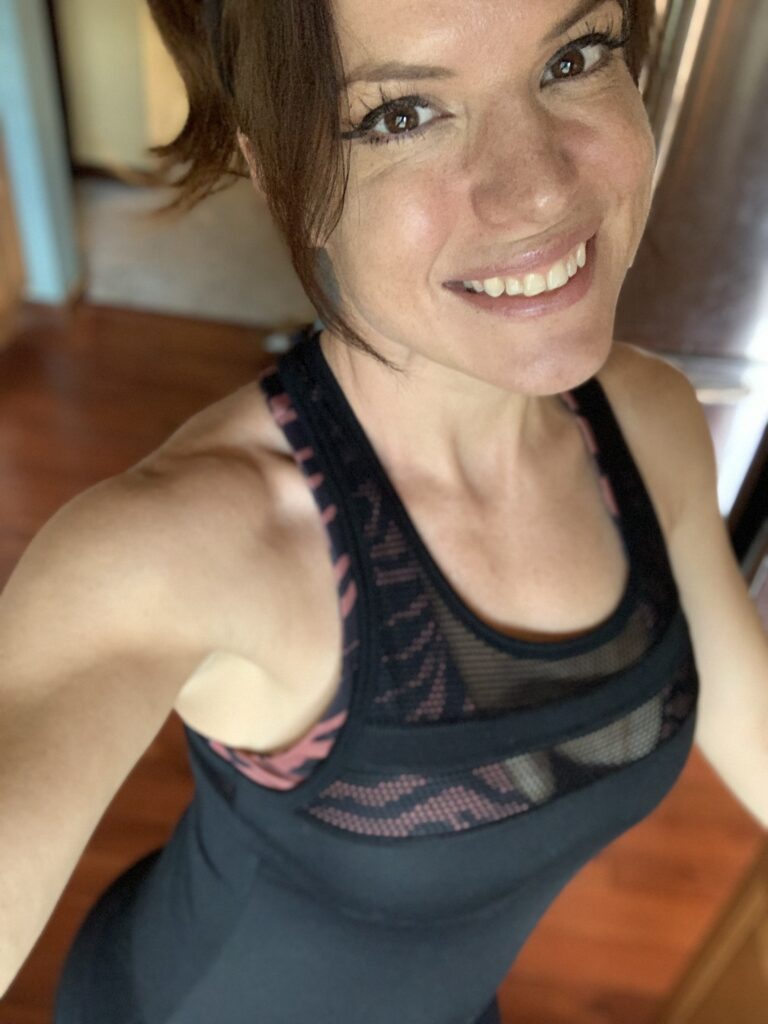 You can find me on Social Media: @BenderFitness and on Facebook: @MelissaBenderFitness Pinterest: Pinterest.com/BenderFitness TikTok: @BenderFitness 
If you want to help support BenderFitness so we can keep bringing you new workouts, your donation is greatly appreciated: https://www.patreon.com/BenderFitness.
Shop BenderFitness recommendations on Amazon (we get a small commission, but it doesn't change the price for you!): https://www.amazon.com/shop/benderfitness
Shop BenderFitness Gear: https://my-store-c67ce6.creator-spring.com
The Workout:
Equipment: Two Dumbbells
Around the World
Shoulder Press
Lateral Raise
Bicep Curl
Tricep Drop
Halo
Warrior Deadlift: Right
Warrior Deadlift: Left
Goblet Squat with Heel Raise
Beast Heel Press: Right
Beast Heel Press: Left
Rotating Chair