Hello Everyone!
Grab some dumbbells for today's workout! If you don't have any weights you can complete the exercises with bodyweight or grab something from around the house to add resistance to today's workout. As always, the full length workout video is below. Today we are doing a 40-Minute Home Workout.
This workout incorporates a lot of fun and unique home workout exercises. One of my favorites from today's routine is the Chair to Flying T. It incorporates balance and strength, and is effective even without using dumbbells. I also really enjoyed the Sit Thru Press. If you have a favorite exercise from today's routine, let me know in the comments.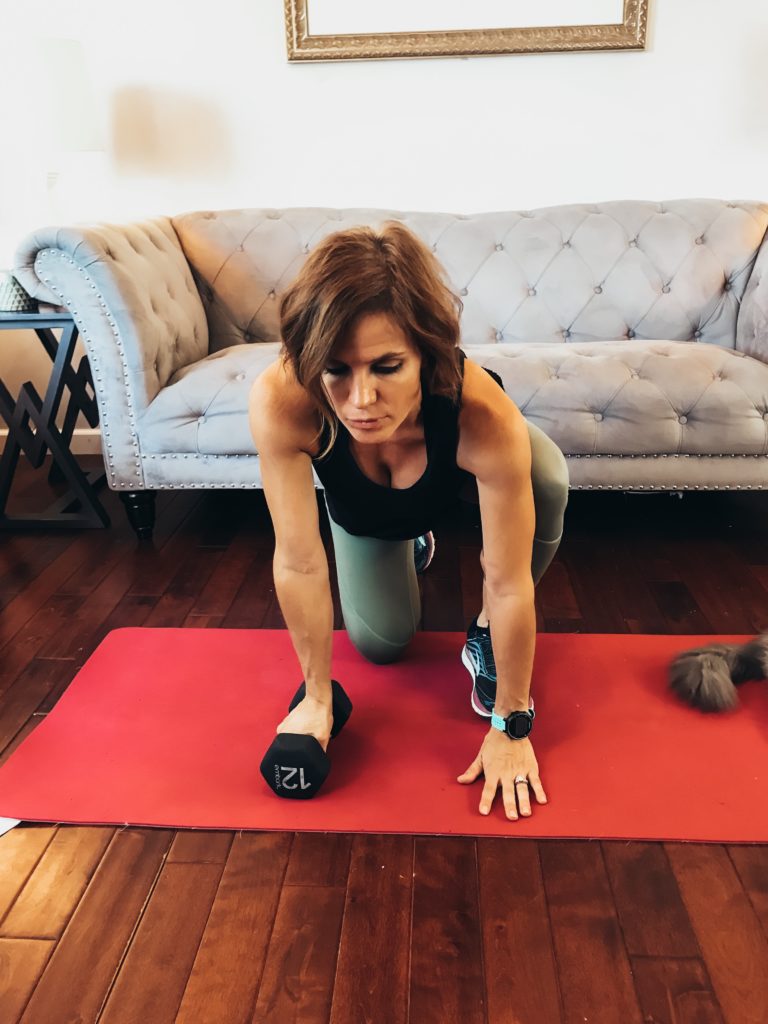 New Workouts
I am actively writing new workouts, which I am excited to share with you. I will be filming this week, and hopefully popping up on Facebook for a Live workout. It has been a challenge for me to balance parenting, work, blogging and mental health during the last two years of the pandemic. Working in healthcare is always challenging, but the last two years have brought that challenge to an entirely new level. It's been exhausting in ways that I never experienced before.
As a result, I had to step back and prioritize my family's health mentally and physically and filming new workouts went on the back burner for a while. I finally feel like our family is getting back to a place of balance and I can start creating and filming again. I thank you guys for sticking with me as I shared more throwback workouts and challenges.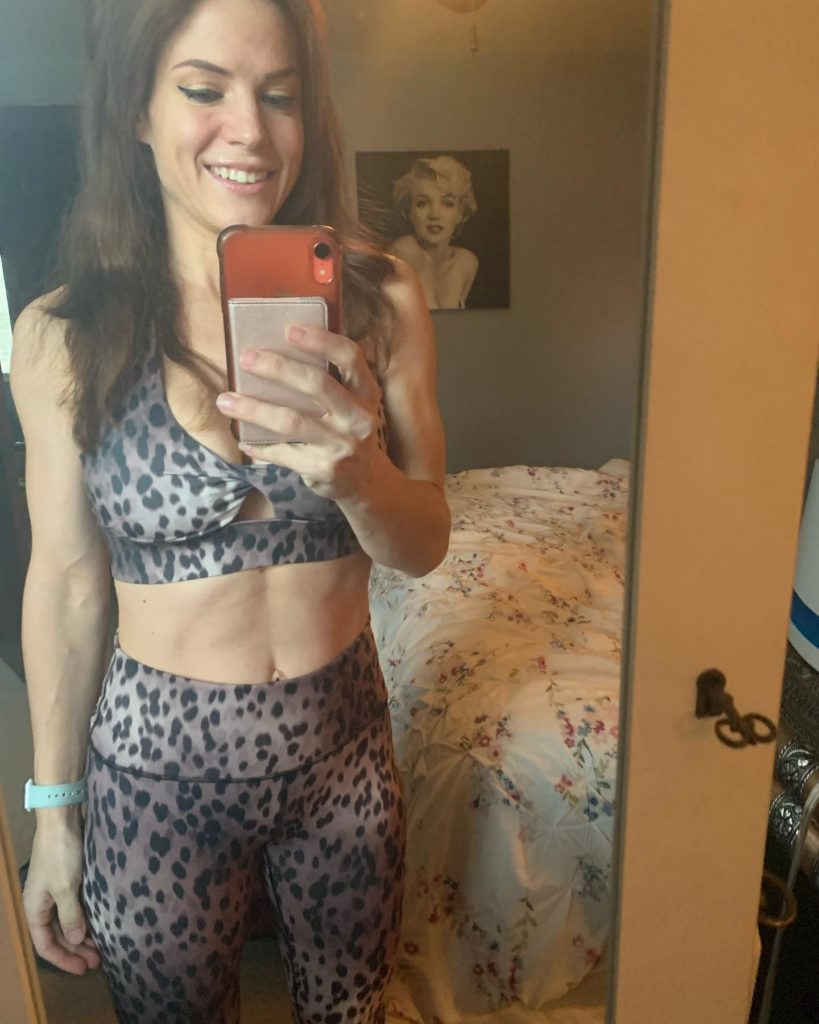 I will also be posting some shorter workout tutorials on IG, Pinterest and Facebook. Some days it's easier to share a workout tutorial as compared to a full length workout. So be sure to follow me there if you don't already.
I hope that you have fun with today's workout! It's a great routine with some of the best home workout exercises. Let me know in the comments if you had a favorite move, and what you thought of this routine. I absolutely love hearing from you and seeing your check in posts and comments.
See you soon!
Melissa
You can find me on Social Media: @BenderFitness and on Facebook: @MelissaBenderFitness Pinterest: Pinterest.com/BenderFitness
If you want to help support BenderFitness so we can keep bringing you new workouts, your donation is greatly appreciated: https://www.patreon.com/BenderFitness.
Shop BenderFitness Gear: https://my-store-c67ce6.creator-spring.com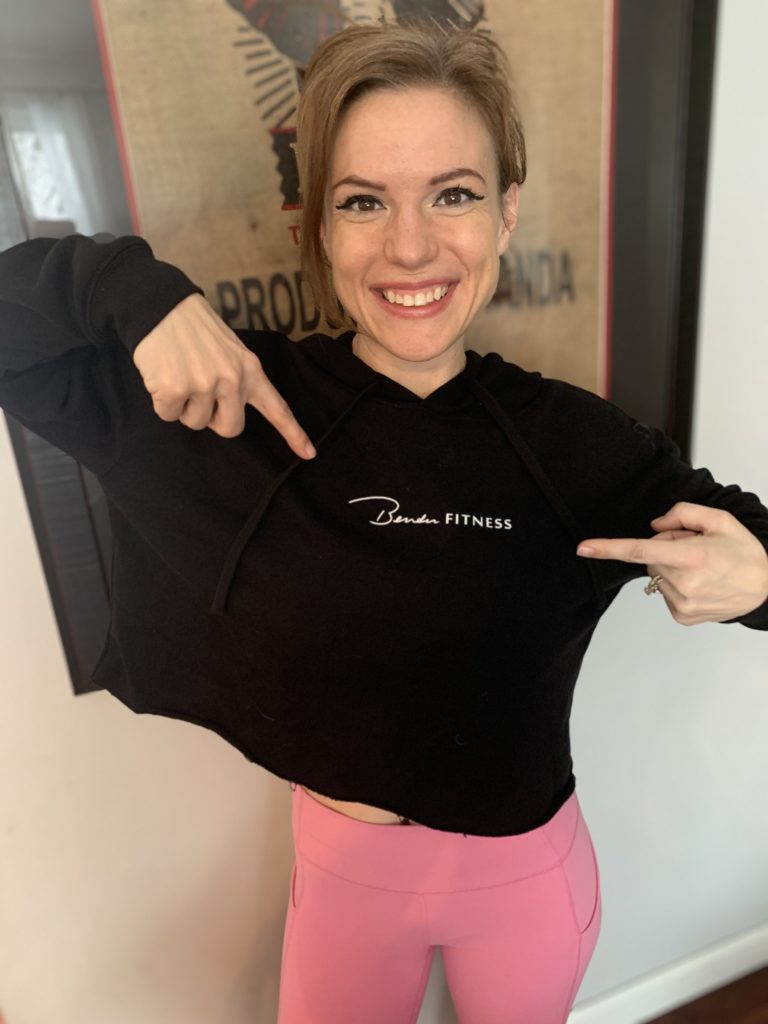 The Workout:
30-Seconds of Cardio Before Each Exercise, 50-Seconds Maximum Reps Per Exercise
*Focus on good form, while still challenging yourself to get in maximum repetitions for each exercise. If you ever need to rest, do so and then get right back into the workout.
Jumping Jacks
Lunge Kicks: Right
Lunge Kicks: Left
Sit Thru Press: Right
Sit Thru Press: Left
Warrior Deadlift: Right
Warrior Deadlift: Left
Burpee
Curtsy Abduction: Right
Curtsy Abduction: Left
Pushups
Squat and Curl
Tricep Drop
Walk the Plank
Curl and Press
Heel Tap Abs
Side V-up: Right
Side V-up: Left
Russian Twist
Leg/Hip Lift
Double Kick Back: Right
Double Kick Back: Left
Crescent Pushups
Table Press
Chair to Flying T: Right
Chair to Flying T: Left
Three Point Curtsy: Right
Three Point Curtsy: Left