Hello Everyone!
It has been far too long since I last posted a new workout. So here is a new Lower Body Home Workout with a Cool Down. You don't need any equipment for this workout so have some water handy and you are ready to go. At the end of the workout, I included a cool down stretch. Let me know if you liked having a cool down at the end of the workout, or if you prefer to do your own stretching.
During the workout challenge yourself to use great form while getting in as many reps as you can. You will find both the full length workout video and the photo tutorial of exercises below.
Life in the Bender Household:
I've been MIA when it came to filming new workouts. I've mentioned a few times here and on social media accounts that it's been a rough year. I believe that is true for many people, with the stressors of living through a pandemic. It's especially true for us as a family of healthcare workers.
When I was in the hospital with a kidney stone back in May I realized that it was the first time I was alone outside of my home in over a year. When my husband visited me we realized it was the first time we had been alone together outside of our house in over a year. I was physically, mentally and emotionally exhausted and I just didn't have energy to focus outside of our home. The joy that I normally get from sharing workouts here was temporarily suspended.
For the last few months I focused on making time for myself, time with my husband, and experiencing all of the joy that is present in my life. While challenging, the last year was also very fulfilling as we expanded our family and had the pleasure of getting to know our daughter and experience life through her eyes. My son is a joyful soul who spreads happiness wherever he goes. I was blessed that the university I teach for allowed me to work remotely and I was still able to connect with my students in a meaningful and effective way. All of my happiness and joy in life was still there. I just needed to slow down and reconnect with it.
If you follow me on Facebook or Instagram you know that Jesse and I started martial arts just under two months ago and competed in our first tournament. (I will be writing more about being an adult starting martial arts for the first time in a future blog post.) Learning has always been something that brings me joy. I crave new experiences and the challenge of trying to master new skills.
Allowing myself to be a beginner and try something new gave me a great feeling of accomplishment, and helped to lift me back out of the funk that I was struggling with.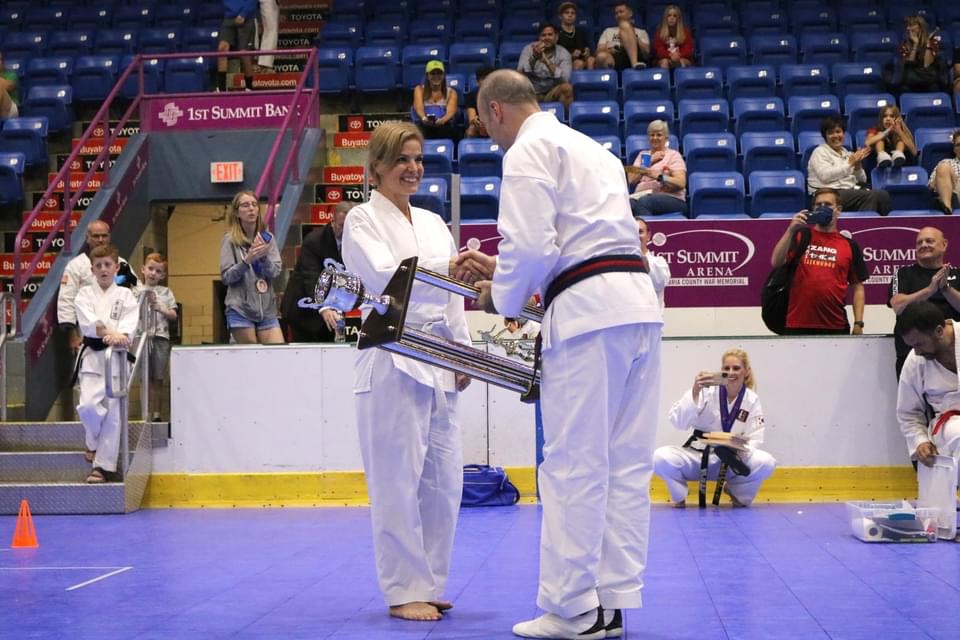 I'm sharing all of this with you, because I know many people have experienced similar difficulties. I am someone who is naturally inclined toward optimism and silver linings, but that doesn't make me immune from life's challenges.
If you are struggling, my heart is with you. I hope that coming here today and working out with me brings some joy and a sense of accomplishment to you.
I've missed you all.
Melissa
PS You can find me on Social Media: @BenderFitness and on Facebook: @MelissaBenderFitness and Jesse is on Instagram: @BenderCrosby1
PPS If you want to help support BenderFitness so we can keep bringing you new workouts, your donation is greatly appreciated: https://www.patreon.com/BenderFitness.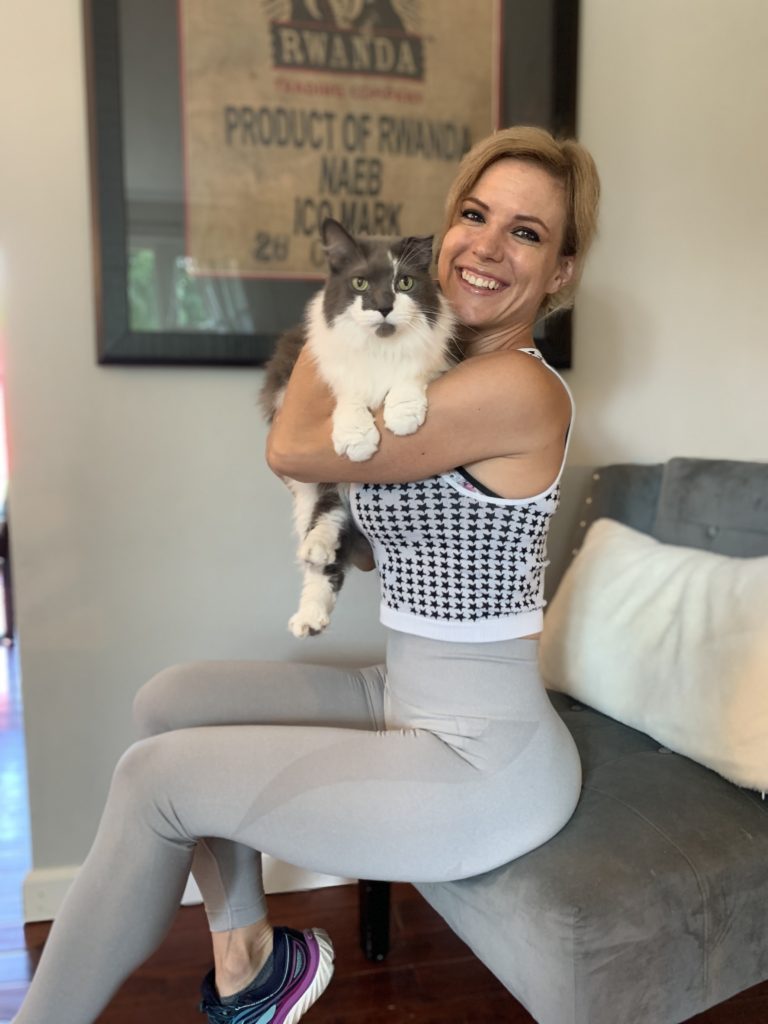 The Workout:
Total Body Home Workout + Cool Down- No Equipment Exercise
Cross Reach Squeeze-Right
Cross Reach Squeeze-Left
Jumping Jacks
Squatting Heel Lift Squeeze
Figure Four Squeeze-Right
Figure Four Squeeze-Left
Goddess Squat
Triple Pulse Squat
Side to Side Squeeze-Right
Side to Side Squeeze-Left
Knee Slide to Warrior III-Right
Knee Slide to Warrior III-Left
Beast Knee to Heel Squeeze-Right
Beast Knee to Heel Squeeze-Left
Half Moon Heel to Glute-Right
Half Moon Heel to Glute-Left