Hello Everyone!
Welcome to this week's workout schedule! Below you will find each full length workout video for our schedule this week, as well as a link to the full workout breakdown and photo tutorial.
If you have a second, please let me know in the comments if you prefer having just the video, or the full workout breakdown link available.
We have six No Equipment workouts on the planner this week. All you need is a little bit of space and a yoga mat and you're good to go. Be sure to stay hydrated and support your health with some deliciously, healthy food choices this week.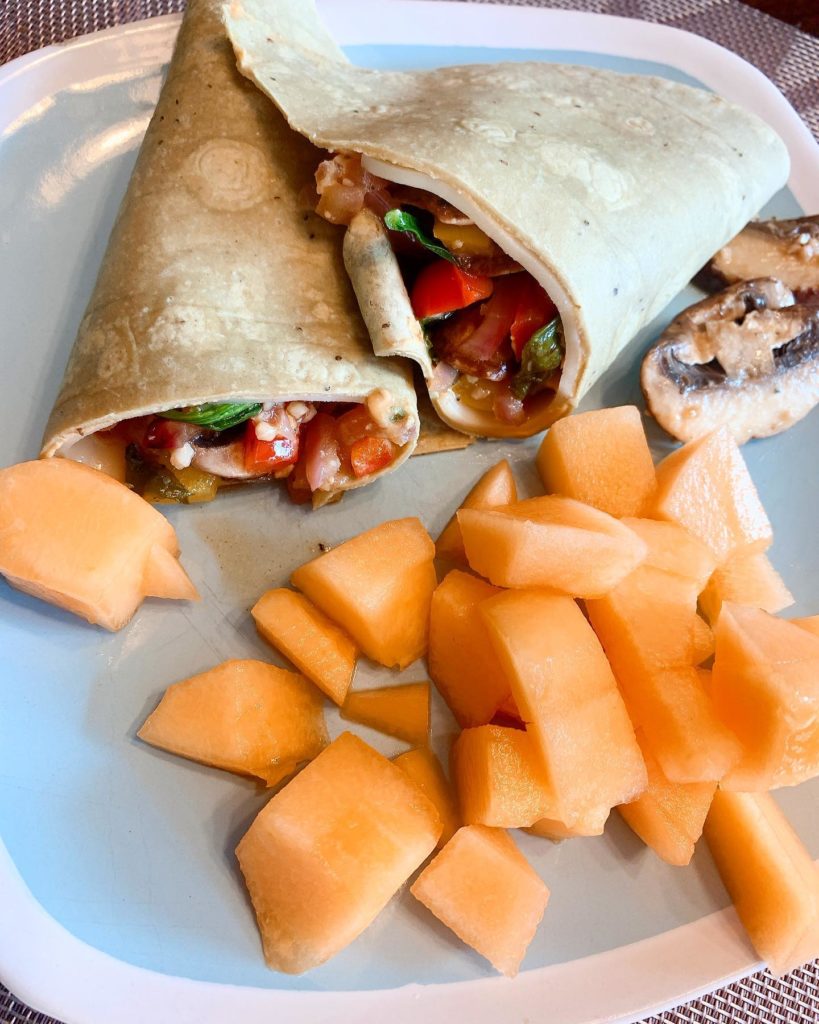 The image above is a delicious Veggie Wrap. This is one of my go-to easy meals for days when I want to get in plenty of nutrients but I don't want to spend a lot of time cooking. You can add different veggies or throw in some shrimp or chicken if you want more protein.
Tonight I used: red onion, garlic, red and yellow peppers, baby Bella mushrooms, and spinach. I sautéed everything in extra virgin olive oil and a dash of Worcestershire sauce. I wrapped everything with a garden vegetable wrap with roasted red pepper hummus and a slice of provolone cheese. Simple, but delicious!
During this week's workout schedule be sure to listen to your body. If you need an extra rest day, that's fine. Just add an extra day and extend your workout week.
Have fun this week and take some time to celebrate how much your body is capable of. Showing up for these workouts takes physical and mental dedication. I hope you recognize your own strength.
See you soon with new workouts,
Melissa
PS You can find me on Social Media: @BenderFitness and on Facebook: @MelissaBenderFitness and Jesse is on Instagram: @BenderCrosby1
PPS If you want to help support BenderFitness so we can keep bringing you new workouts, your donation is greatly appreciated: https://www.patreon.com/BenderFitness.
Workout #1: 30-Minute Full Body Workout with Cool Down Stretch:
Workout 2: 20-Minute Full Body Workout with Jesse
Workout 3: Cardio Core HIIT + Power Yoga and Cool Down
Workout 4: 30-Minute Total Body Workout with Cardio:
Workout 5: Lower Body, Apartment Friendly, No Jumping Low Impact Workout
Workout 6:
Day 7: Rest! Enjoy your day off, and don't forget to come back next week for more workouts!