Hi Everyone!
We have a very special workout collaboration for you today.
I joined up with the wonderfully talented Sean Vigue to create an amazing Total Body Workout. This routine combines Core focused Cardio HIIT and Power Yoga.
That means you are going to be getting a FABULOUS workout in today.
I have had the pleasure of collaborating with Sean Vigue on several occasions, and I am always proud of the workouts we create together. You will find the workout video, and HIIT breakdown below.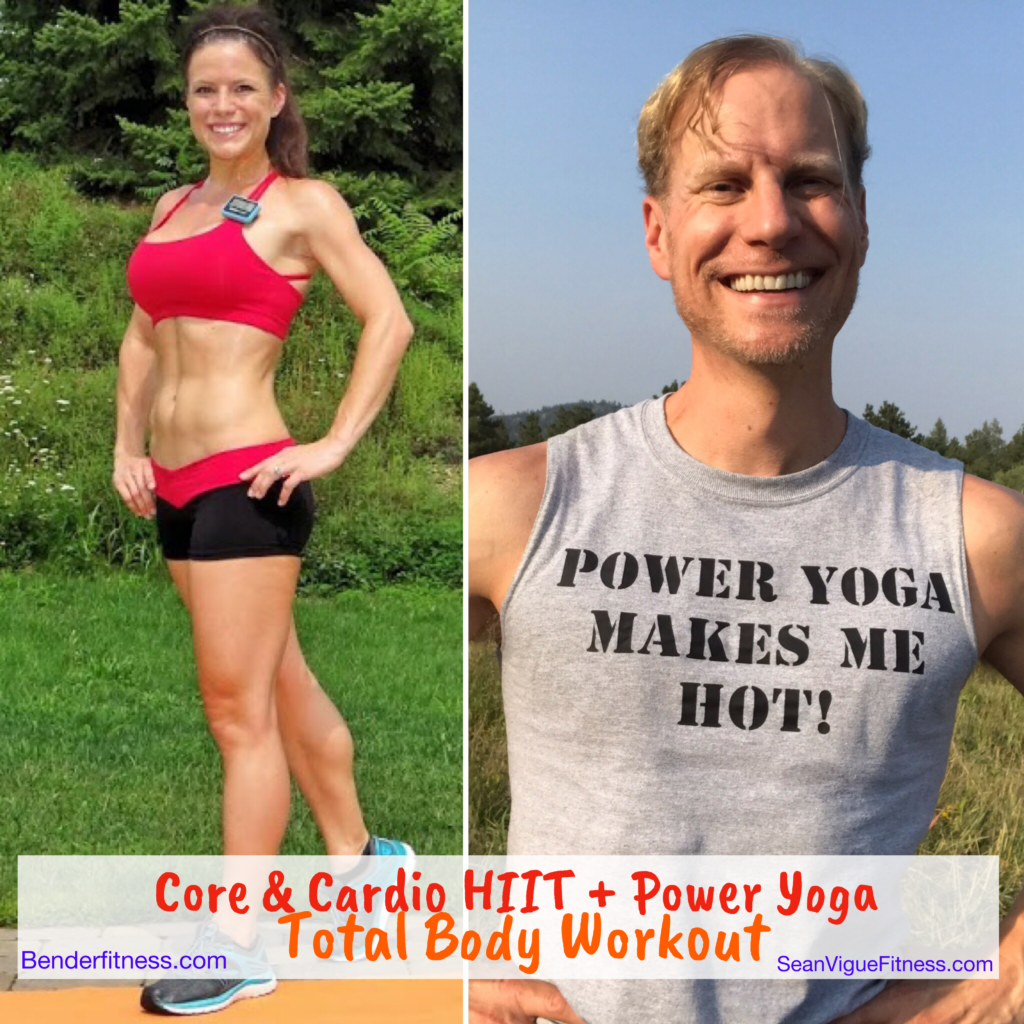 Let me know what you think of this workout, and if you would like to see more Bender/Vigue workout combos in the future.
You can find Sean Vigue on Youtube: https://www.youtube.com/user/motleyfitness or on his Website: www.SeanVigueFitness.com
His workouts are definitely worth checking out. Feel free to tag us both on Instagram or Facebook with your workout check-in.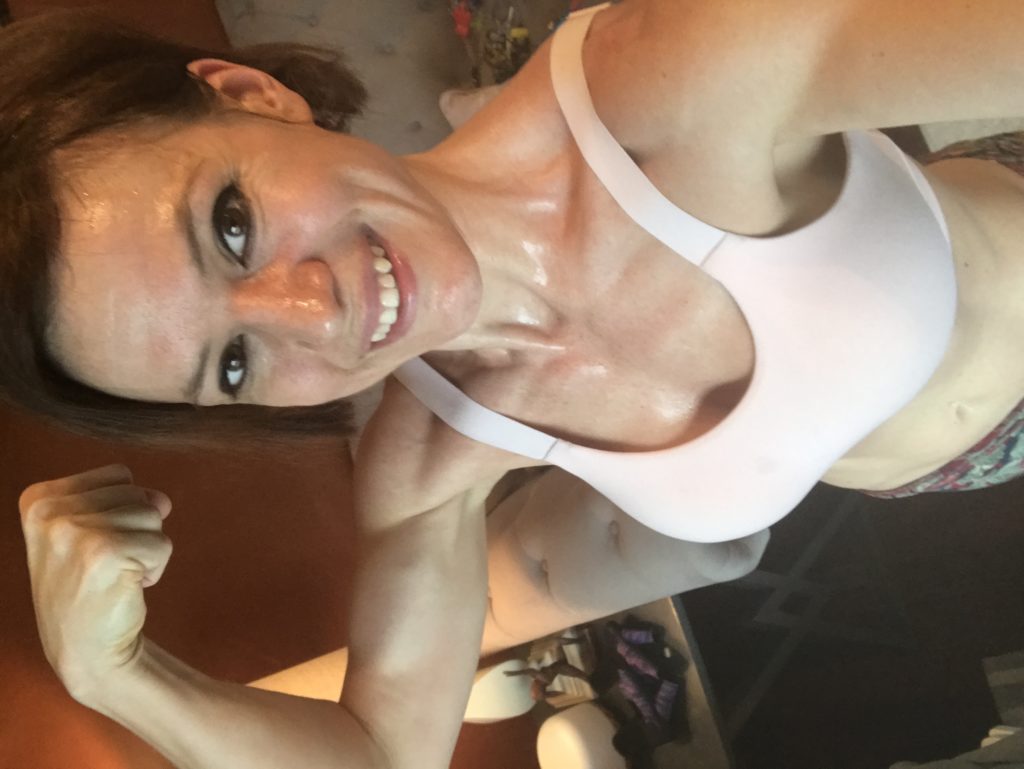 In the Bender household, we are on week three of eating all home cooked meals. Okay, almost all home cooked. We've eaten out twice for Family dinner with extended family.
We are really noticing a difference in our energy levels, feeling healthier and stronger.
Eating all home cooked meals is so much more satisfying. It does take longer to shop, prep, cook, and clean all of the dishes. Somehow, despite the increased time and effort going into these tasks, with my increased energy levels it seems like I am able to get more done throughout the day.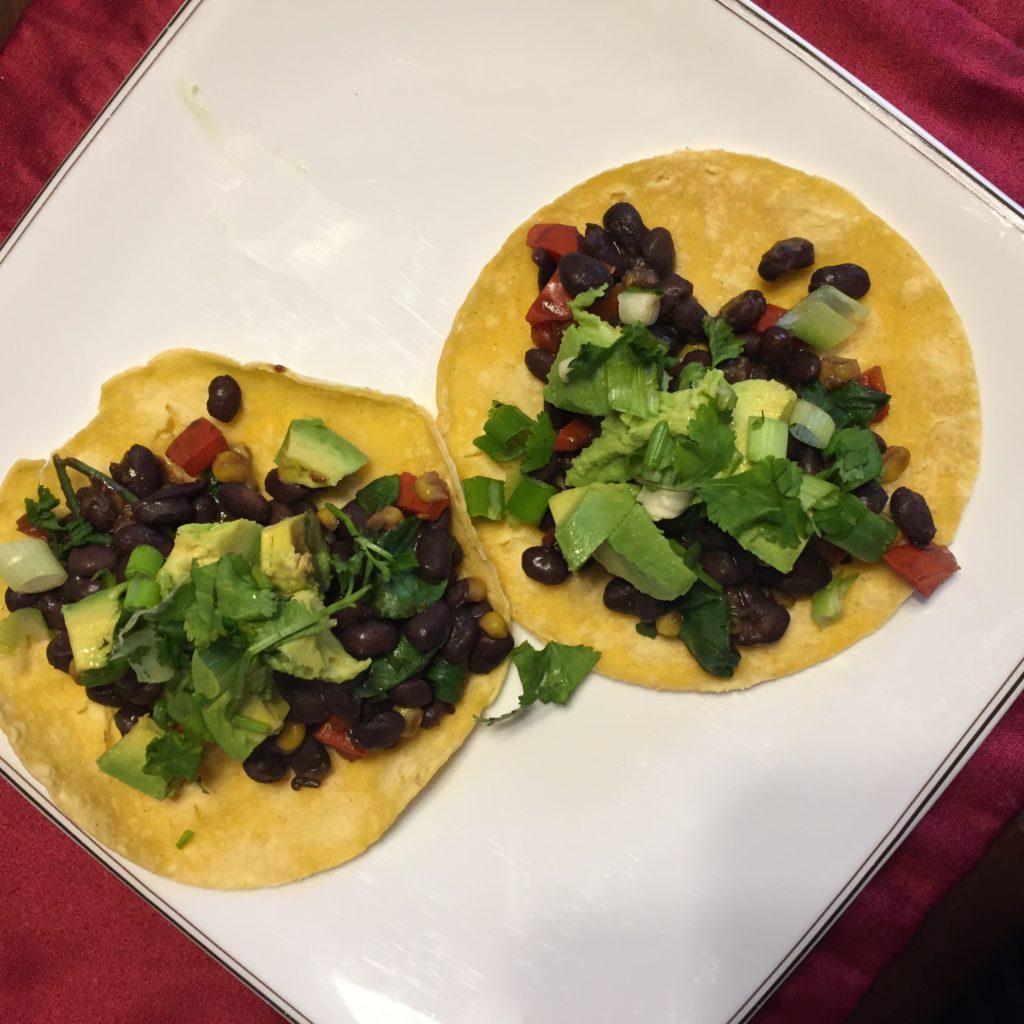 We have been focusing on eating a wide variety of vegetables, and incorporating more meatless meals into our food rotation. We still eat seafood and poultry, but re-focusing on vegetables has us feeling great.
I hope you enjoy today's workout! Please leave us a comment and let us know what you thought. Kind words of thanks to Coach Vigue for joining us are always welcome and appreciated.
Have fun and don't be afraid to work up a great sweat! If we took you out of your comfort zone today, that's a great thing. You never know how much you are capable of, until you try something new.
Melissa
PS You can find me on Social Media: @BenderFitness and on Facebook: @MelissaBenderFitness and Jesse is on Instagram: @BenderCrosby1
PPS If you want to help support BenderFitness so we can keep bringing you new workouts, your donation is greatly appreciated: https://www.patreon.com/BenderFitness.
Workout Breakdown:
First 20-Minute HIIT: Interval Timer Set for 15 Rounds of 30/50
1. Plié Twist and Tap-Right
2. Plié Twist and Tap-Left
3. Warrior III Pulse & Squeeze-Right
4. Warrior III Pulse & Squeeze-Left
5. Goddess Tap
6. Rock the Boat
7. Russian Twist
8. Plank Jack
9. Rotating Push-up
10. Heel Lift Plank
11. Temple Tap Abs
12. Reverse Plank Step
13. Side Plank Reach-Right
14. Side Plank Reach-Left
15. Angel Abs
Continue with Power Yoga by Sean Vigue.
Enjoy!
Always consult a doctor before starting any exercise program.