Hi Everyone!
Let's get our week started right, with a new Total Body Workout. This no equipment workout can be done anywhere. This routine can easily be transitioned into a Low Impact workout by substituting Marching in Place for High Knees.
We have some fun and challenging new workout moves, interspersed with some BenderFitness classics. So let me know in the comments if there is a move that you definitely want to see return in a future workout.
Remember to push yourself for maximum repetitions with good form! It's fine to get sweaty and out of breath during your workout. In fact, that's the zone you want to push yourself too. Varying your intensity during your workout will help you push through any plateaus as you continue to progress your fitness journey.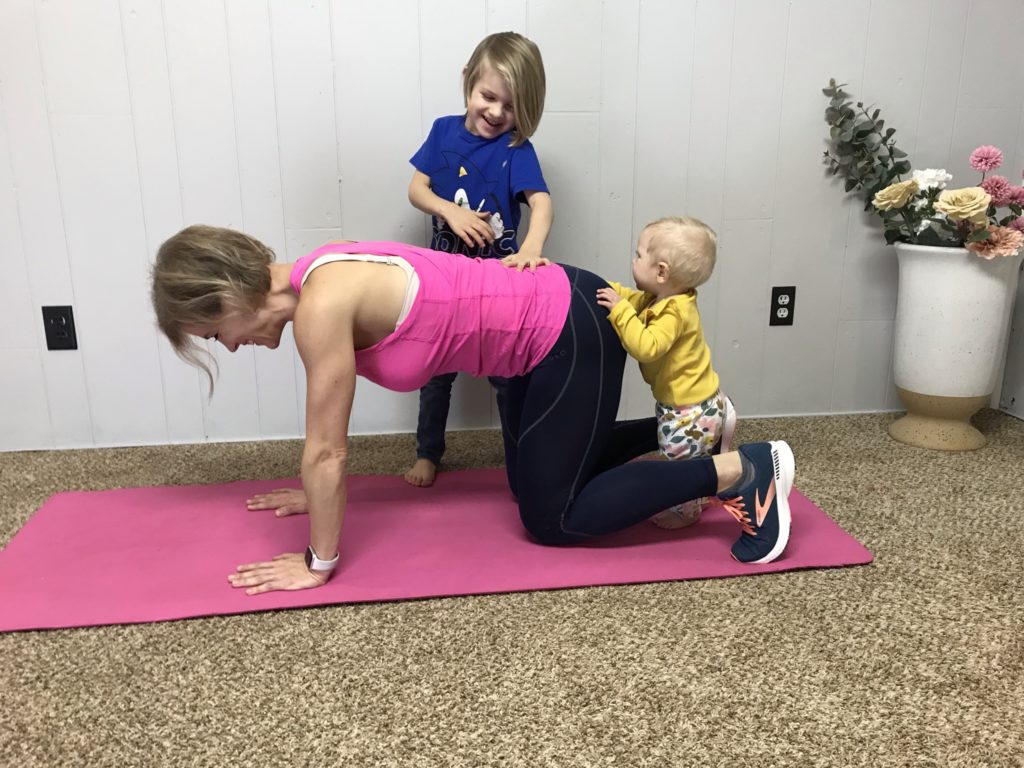 New Workouts This Week:
This week's workout schedule is being shifted a bit. Instead of Sunday, Tuesday, Thursday: this week I am posting workouts Monday, Wednesday, Friday. Everything has been pushed back because I am working with a new video editing program. I'm learning new things (like adding a timer to each segment of the workout), but the editing, processing, upload, etc. process is taking me much longer.
So I apologize in advance if I have to shift this week's schedule any more, but I think that gives me enough time to work on the videos and get them uploaded. Hopefully as I become more familiar with the program I will become more efficient at the video editing.
I hope you all enjoy the workout! Let me know what you think!
Melissa
PS You can find me on Social Media: @BenderFitness and on Facebook: @MelissaBenderFitness and Jesse is on Instagram: @BenderCrosby1
PPS If you want to help support BenderFitness so we can keep bringing you new workouts, your donation is greatly appreciated: https://www.patreon.com/BenderFitness.
The Workout:
Set your interval timer for 20 Rounds of 35/50.
Lateral Stretch to Elbow: Right
Lateral Stretch to Elbow: Left
Knee to Chest Squat: Right
Knee to Chest Squat: Left
Leg Extension to Elevated Squeeze: Right
Leg Extension to Elevated Squeeze: Left
Monkey (Pike) Pushup
Beast Rotation: Right
Beast Rotation: Left
Reverse Table Squeeze/Stretch: Right
Reverse Table Squeeze/Stretch: Left
Tricep Push-up: Right
Tricep Push-up: Left
Temple Tap Abs
Single Leg Reach: Right
Single Leg Reach: Left
Prone Scapular Glide
Prone Heel Press
Hip/Elbow Tap: Right
Hip/Elbow Tap: Left
Cool Down Stretch
Photo Tutorial: