Hi Everyone!
Welcome to today's workout. You don't need any equipment for this effective, home exercise routine. Have some water handy for some post exercise hydration and a little bit of space and you're good to go.
As you can see in the video below, I am transitioning into a new workout space. My normal filming space is on the main floor of our house, which can make filming workouts more challenging now. With Covid-19 and working in nursing homes, we don't have babysitters or anyone to come over and help with the kids while we film workouts. The result has been that we filmed much fewer workouts in the year 2020.
I have to say we filmed some great ones despite the challenges! The Body Sculpt Challenge Series is one of my all time favorites. Check it out here if you haven't tried it yet. The workouts are a bit longer at 40-minutes per round: https://www.benderfitness.com/body-sculpt-1-mile-run-challenge-6-week-home-workout-program.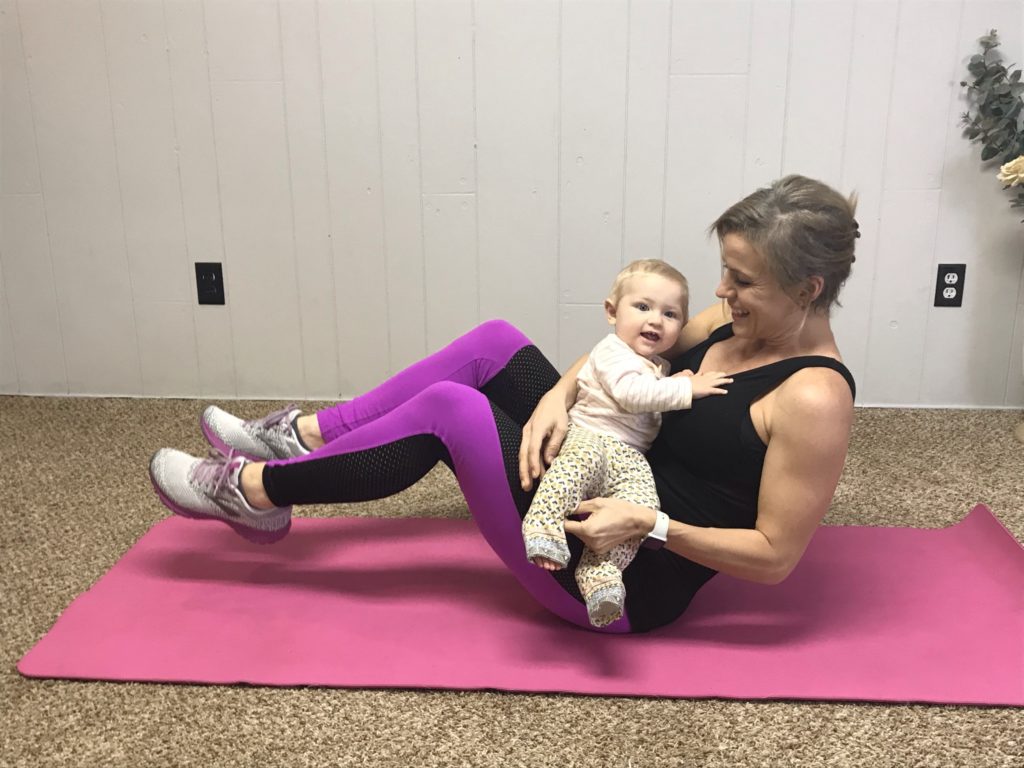 We actually haven't finished remodeling my new studio. The ceiling, lighting and painting is only halfway done. I also need to figure out better video lighting options and sound system/microphone that is HIIT compatible to improve the video and sound quality. If you work in video production and have an affordable recommendation, please let me know in the comments below.
This year I am breaking through the things that have been holding me back. I hope you're doing the same. After spending so much of the past year out of sync with myself, it feels good to be taking the power back in my life.
I'm looking forward to gaining strength and endurance. In these crazy times, I am sure to need both.
I hope you enjoy today's workout. We have some fun movement variations and unique exercises in this routine. Let me know if you have a favorite!
Wishing you well,
Melissa
PS You can find me on Social Media: @BenderFitness and on Facebook: @MelissaBenderFitness and Jesse is on Instagram: @BenderCrosby1
PPS If you want to help support BenderFitness so we can keep bringing you new workouts, your donation is greatly appreciated: https://www.patreon.com/BenderFitness.
Interval Timer Set for 15 Rounds of 10/50
Criss Cross Squat
Shuffle Lunge Tap
Sit Thru Tap (Alternating)
Diamond Core Squeeze
Burpee
Low Jack
Criss Cross Plank Rotation
Mountain Supergirl
Lunge to Hop: Right
Lunge to Hop: Left
Boat Hip and Ankle Tap
Plank Crunch
Pendulum to Hop: Right
Pendulum to Hop: Left
Cheek to Cheek Plank
Repeat up to 3X.
*I did one round paired with a two mile run.