Hi Everyone!
Welcome to today's 40-Minute Total Body Sculpt and Cardio Burn Workout.
Grab your dumbbells for a few moves during this workout. We incorporate them into this routine to get in an added burn and build some strong, lean muscle mass.
Be sure to check out the video or the photo tutorial before getting started so you know what to expect.
Before each strength focused exercise we are completing a cardio burst. Challenge yourself to work up a sweat and get out of breath. Get in as many reps as possible without sacrificing form for each exercise.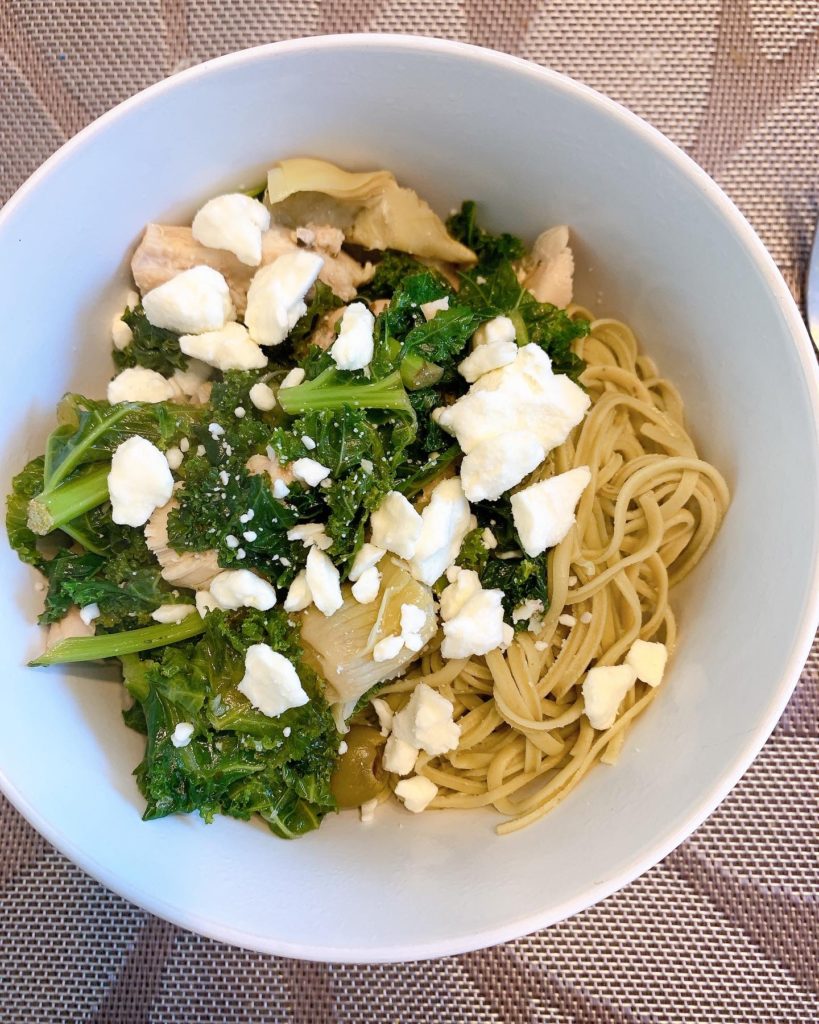 Be sure to support your food choices with plenty of nutritious foods. I tried Edamame Pasta this week, and was pleasantly surprised. It was delicious, and my four year old liked it too. It's always a bonus when the little ones eat more vegetables.
I'm still working on getting all of the Body Sculpt workouts posted individually, but you can also find the 6-Week Body Sculpt Challenge here: https://www.benderfitness.com/body-sculpt-1-mile-run-challenge-6-week-home-workout-program
I hope you enjoy this workout! It's definitely one I will be coming back to.
Melissa
PS You can find me on Social Media: @BenderFitness and on Facebook: @MelissaBenderFitness and Jesse is on Instagram: @BenderCrosby1
PPS If you want to help support BenderFitness so we can keep bringing you new workouts, your donation is greatly appreciated: https://www.patreon.com/BenderFitness. 
1. Curtsy Lunge: Right
2. Curtsy Lunge: Left
3. One Arm Burpee
4. Plié Jump
5. Chair to Warrior III 
6. Twisted V-Up: Right
7. Twisted V-Up: Left
8. Super Swim
9. Side Plank Knee/Leg: Right
10. Side Plank Knee/Leg: Left
11. Rotating Pushups 
12. Tricep Drop
13. Curl
14. Reverse Plank
15. Mountain Climbers
16. Heel Tap Jump Squat
17. Pendulum Squat
18. Foot Slide Squat: Right
19. Foot Slide Squat: Left
20. Pretzel Lift: Right
21. Pretzel Lift: Left
22. Push-up Jacks
23. Temple Tap Abs
24. Side Plank Reach: Right
25. Side Plank Reach: Left
26. Hydrant: Alternating 
27. Superman Burpee
28. Hip Thrust