Do you love Tuna or Chicken Salad? I do!
It's so delicious! I love it in a sandwich, on a salad, or even served with some crackers. Heck, I like it enough to eat it with a fork, straight out of the bowl!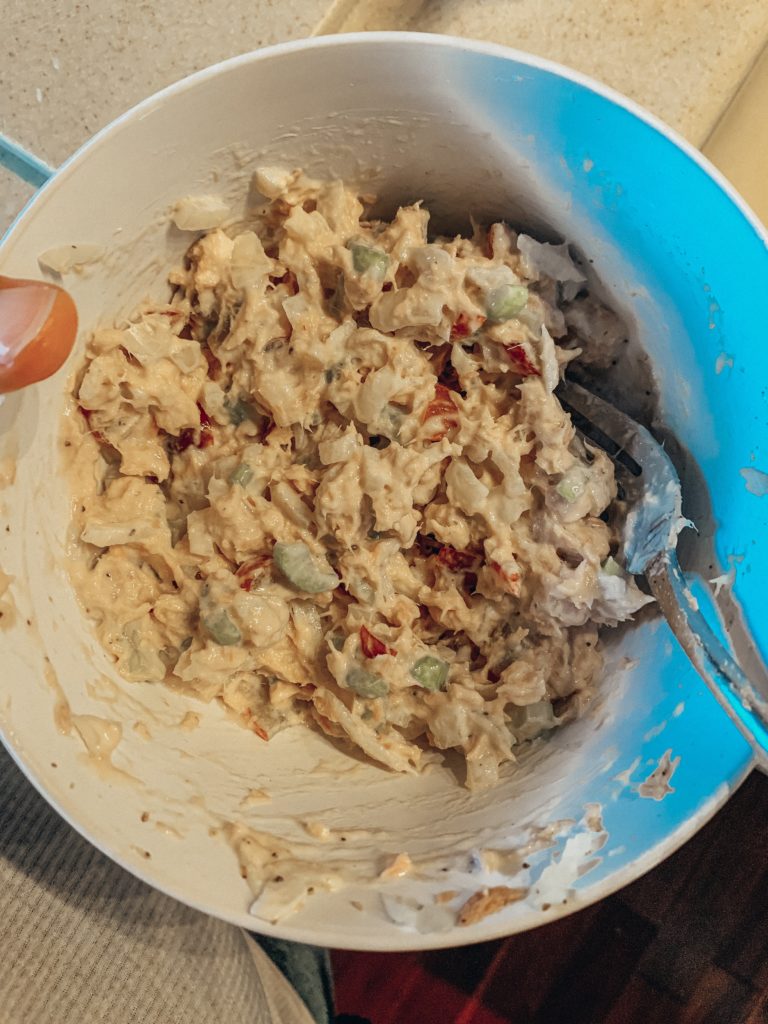 However, I'm not a big fan of mayonnaise. I hate the smell and taste of mayo (unless it's well hidden in a recipe), and it's not the healthiest option.
One of my favorite mayonnaise substitutions is Plain Greek Yogurt. Avocado is another great option! (Have you tried my Avocado Curry Chicken Salad recipe? It's delicious!)
This recipe is a simple and nutrition loaded twist on a classic. It's high in protein, and very filling.
I love the combination of fruit and veggies mixed into the tuna/chicken salad. The texture is interesting, and the flavor combination is so tasty! Plus, it's a great way to add some extra fruit and veggies into your day.
Normally, I load my sandwiches with fresh baby spinach, but I ran out! Even without the extra greens, this sandwich was the perfect combination of sweet and savory, and an all around winner.
Do you have a favorite healthy variation on a classic Tuna or Chicken Salad recipe? Let me know in the comments below.
I hope you enjoy it!
Melissa
PS You can find me on Social Media: @BenderFitness and on Facebook: @MelissaBenderFitness and Jesse is on Instagram: @BenderCrosby1
PPS If you want to help support BenderFitness so we can continue to share and create Free Workouts, your donation is greatly appreciated: https://www.patreon.com/BenderFitness.
PPS I recently created an Amazon Shop. It includes some "Must Have" workout equipment, kitchen tools, books I've enjoyed, fashions I love and fun household decor items. This is an affiliate link: that means BenderFitness makes a small commission when you purchase an item. If you would like to check it out you can do so here: www.amazon.com/shop/benderfitness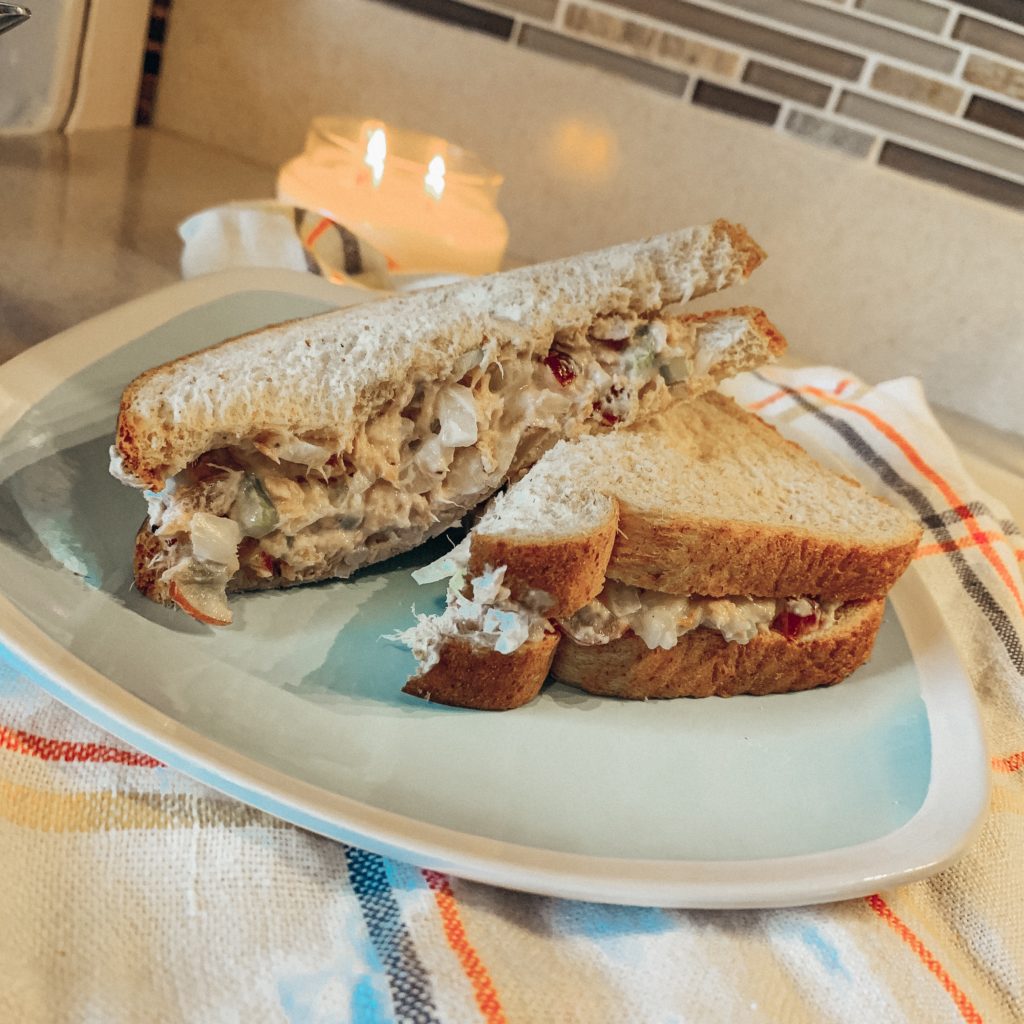 Chicken or Tuna Salad 
Ingredients:
2.5-3.5 oz canned chunk lite tuna in water or chicken 
1/2 celery stick thinly sliced
1/4-1/2 small onion (to taste)
1/4 cup plain Greek yogurt
1 teaspoon lemon juice
4-8 grapes thinly sliced
Salt and Pepper to taste
Note: This Recipe is also delicious with thinly sliced and chopped apple.
Optional (for sandwich):
Two slices whole grain bread
Spinach or mixed Greens
In a bowl, combine all ingredients.
Serve and enjoy as a sandwich, over salad, with crackers or on its own.