Hi Everyone!
Welcome to this week's workout schedule. I have five fantastic home workouts on the fitness plan this week.
We have a combination of fat burning cardio exercises, lean muscle building training techniques, and exercises to strengthen and sculpt your entire body. Let's focus on getting stronger and healthier in the comfort of your own home (or wherever you prefer to exercise!)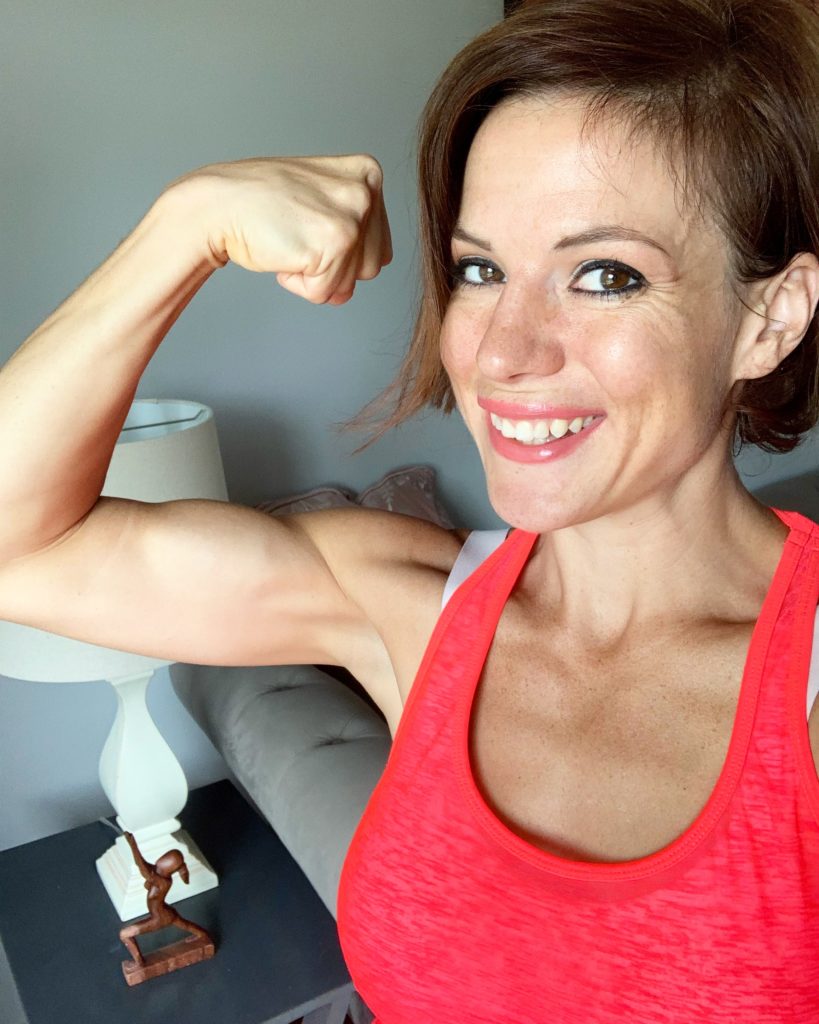 One of the biggest benefits of exercise is improved confidence. That goes way beyond what you look like, or what your results are (although that can be a part of the process too). When you exercise you are teaching your body and your mind how much you are capable of. Physically you learn what your body can do. You see your endurance and strength improve. You realize that you are strong, and getting stronger every day.
Mentally, you learn that you can push through difficult and challenging things. You can choose to continue through a challenge, even when it would be easier to quit. You build your mental endurance, grit and determination when you practice those skills during a difficult workout.
Challenge yourself physically and mentally, and watch yourself grow stronger, more capable and more confident. Build your consistency and determination, and realize that those are skills you possess and can apply to ANY area of your life that is challenging you right now.
You are capable of growing, adapting and handling anything that life throws your way.
Bonus Focus:
This week, in addition to your workouts challenge yourself to take time daily to recognize your ability to handle difficult things or situations. Praise yourself for dealing with something difficult. That can mean something:
Physical: made it through a whole interval of exercise without stopping? Kudos!!!
Mental: checked something off of your to-do list that you've been avoiding? Great job!
Emotional: handled an emotionally charged situation in a cool calm and collected way? You rock!
Spiritual: Spent time in prayer, meditation, reflection (or however else you practice your personal spirituality)? Excellent!
Each day this week, take time to praise yourself for the things you did well. Too often, we are willing to focus on the negative moments and castigate ourselves for the things we didn't handle as well as we would have liked. It can disrupt our belief in our own capability. Build yourself up the way you would build up your best friend. That's what #BFBodyFit is all about.
I hope you enjoy this week's workouts! Let's get stronger together.
See you soon. 
<3 Melissa 
PS You can find me on Social Media: @BenderFitness and on Facebook: @MelissaBenderFitness and Jesse is on Instagram: @BenderCrosby1
PPS If you want to help support BenderFitness so we can get a new camera & new equipment & make our site more sustainable your donation is greatly appreciated: https://www.patreon.com/BenderFitness. 
Workout 1:
Workout 2:
Workout 3:
Workout 4:
Workout 5: