Hi Everyone!
Welcome to this week's workout schedule! I am super excited, because week 24 means that we now have 6-Months of Free Home Weekly Workout Schedules!
This is something that I have slowly, but steadily been working towards for a while. I wanted to create a great home workout resource of 5-6 home workouts per week, and now we have done that!
Thank you for being a part of this workout program! I hope that it has helped you to achieve your goals along the way!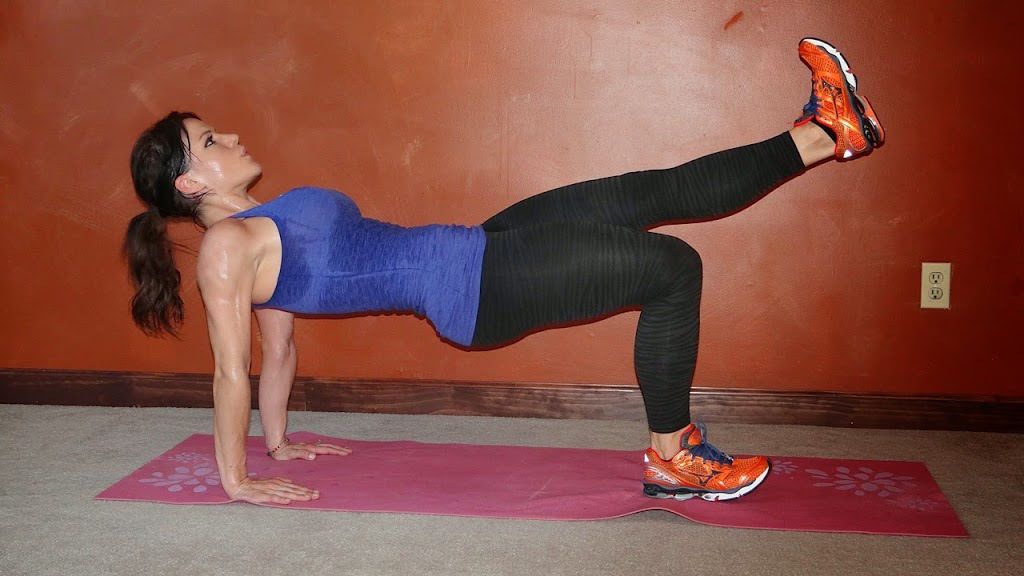 We have a great combination of workouts on the agenda for this week. Everything from Total Body HIIT, to Low Impact Lower Body Sculpting, as well as Core focused workouts.
As always, listen to your body! Get in as many reps of each exercise as you can without sacrificing form. If you max out on an exercise, that's not necessarily a bad thing! It means that you are building strength and endurance. Don't be afraid to breath heavy, and work up a sweat. Challenging your body will help make you physically and mentally stronger.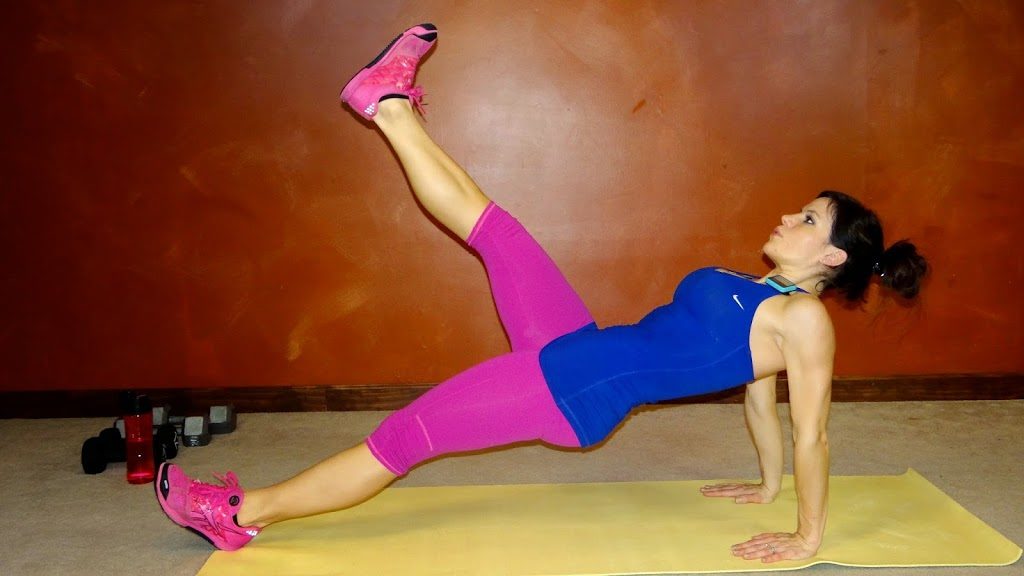 For anyone with weight loss goals this year, I am hosting another DietBet Challenge, starting Monday January 14th. The way it works, you place a bet that you can lose 4% of your total Bodyweight over the course of 4 weeks. Anyone who achieves that goal wins money for their success. It can be a great way to stay motivated. You can join here: www.DietBet.com/BenderFitness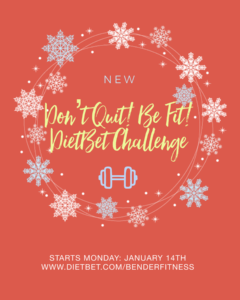 *Not everyone needs to lose weight. The DietBet is for those who have a goal to lose weight for their health. If you have struggled with eating disorders, or have found this type of challenge to trigger unhealthy habits, joining the DietBet won't be the best fit for you. Our goal at BenderFitness is always to promote a holistic and healthy life. That includes physical, mental and emotional health.
BenderFitness recieves compensation for hosting a DietBet. We use that money to help keep our website free and sustainable. We will never promote anything we don't believe in.
I think it's important to focus on what is best for your overall health and wellness. Health promotion isn't just physical, it's mental too. I hope that we are able to help support you toward your goals this year, and that we can all experience better health together as a result.
Have fun, and let me know what you thought of this week's workout schedule! Feel free to tag me on Instagram with your workout check-ins! I love cheering you on, and seeing you workout with me.
Enjoy!
 Melissa
PS You can find me on Social Media: @BenderFitness and on Facebook: @MelissaBenderFitness and Jesse is on Instagram: @BenderCrosby1
PPS If you want to help support BenderFitness so we can keep bringing you new workouts, your donation is greatly appreciated: https://www.patreon.com/BenderFitness. 

Day 1:
Day 2:
Day 3:
Day 4:
Day 5:
Day 6:
Day 7: Rest! Let your muscles heal and recover.