Hi Everyone!
Welcome to this week's workout schedule! We have an excellent week of workouts on the agenda. We are starting off strong with my Brand New Total Body Sculpt & Burn: Tabata and Strength Training Workout.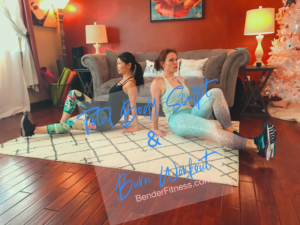 Grab some dumbbells, and a bottle of water, and you are ready to go for Day 1! It's intense, but I think you are going to enjoy having our special guest, Janelle, demonstrate some great modifications throughout the workout video.
For Day 2 we are moving on to the Extended Plank Workout. It's a low impact workout routine. You can always incorporate some of the Wrist Friendly modifications that Janelle demonstrated in our Day 1 workout routine, if your wrists need a break. Plank exercises can also be performed while holding onto dumbbells, or pushup bars, or with your forearms on the floor. Keeping the wrists in a neutral (instead of flexed) position, reduced pressure through the carpal tunnel.
Day 3: We have a 15-Minute Total Body Workout Routine on the schedule. When focusing on quick, but intense workouts, it's great to complete compound exercises that incorporate multiple muscle groups. This helps build overall strength. If you are up to it, grab some dumbbells, and add a quick 5-minute arm workout to this routine.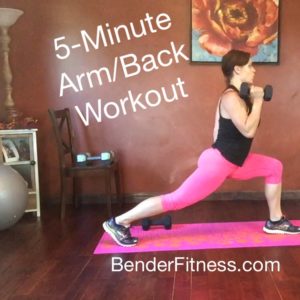 Day 4: Today we have a Total Body 20-Minute HIIT. This is a fun and challenging routine for your entire body. It will give you a great burn, while helping you build strength and endurance.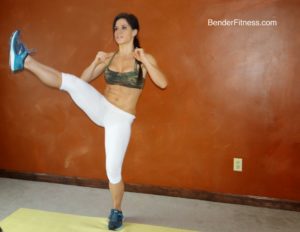 Day 5: We have another 20-Minute Per Round Total Body Workout on the plan for today. This routine alternates dumbbell and body weight exercises. The resistance training, is a great way to add some muscle sculpting into our workout week. Grab some dumbbells, and a sturdy chair or stability ball. If you don't have a chair handy, you can also perform the exercises, while lying facedown on the floor.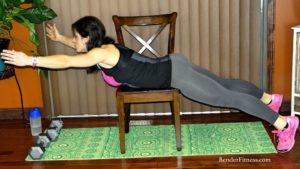 Day 6: Wind down the week with a 15-Minute Total Body Workout. This short, but effective routine can be completed once, or repeated to amp up the intensity.
Day 7: Rest! You've earned it!
A quick reminder, for anyone with weight loss goals this year, I am hosting another DietBet Challenge. It starts Monday January 14th. The way it works, you place a bet that you can lose 4% of your total Bodyweight over the course of 4 weeks. Anyone who achieves that goal wins money for their success. It can be a great way to stay motivated. You can join here: www.DietBet.com/BenderFitness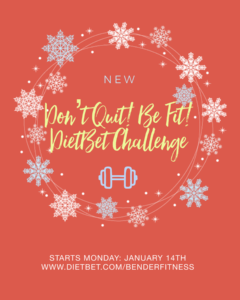 *Not everyone needs to lose weight. The DietBet is for those who have a goal to lose weight for their health. If you have struggled with eating disorders, or have found this type of challenge to trigger unhealthy habits, joining the DietBet won't be the best fit for you. Our goal at BenderFitness is always to promote a holistic and healthy life. That includes physical, mental and emotional health.
BenderFitness does receive compensation for hosting a DietBet. We use that money to help keep our website free and sustainable. We will never promote anything we don't believe in.
We hope you enjoy this week's workout schedule! Please let us know in the comments below! We wish you a very happy New Year! Let's make all of our goals for this year a reality.
Enjoy!
❤️ Melissa
PS You can find me on Social Media: @BenderFitness and on Facebook: @MelissaBenderFitness and Jesse is on Instagram: @BenderCrosby1
PPS If you want to help support BenderFitness so we can keep bringing you new workouts, your donation is greatly appreciated: https://www.patreon.com/BenderFitness. 
DDay 1:
Total Body Sculpt & Burn Workout: Body Weight Tabata + Resistance Training with Modifications
Day 2:
Extended Plank Workout: Core Workout for Love Handles, Abs & Back
Day 3:
15-Minute Body Weight HIIT: No Equipment, Total Body Workout
Day 4
Day 5:
Day 6:
Day 7:
Rest Day