Hi Everyone!
Welcome to our weekly workout schedule!
This week, you have SEVEN fabulous workouts to look forward too! You can pick a workout for each day this week, or stack a couple of workouts on a day when you have more time. One of the benefits of home workouts: you can make them fit your schedule and routine.
You can find this week's video playlist, and the individual workout breakdowns below.
We start out the workout with a brand new Total Body LIIT (Low Impact Interval Training) routine.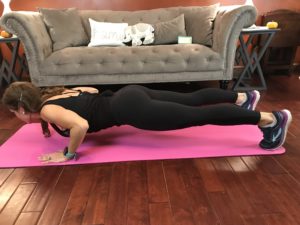 Day two, we move into a Total Body HIIT Workout. I use a jump rope in this routine, but you can do ropeless jumping if you don't have a jump rope at home. Remember, there is always a way to modify a workout.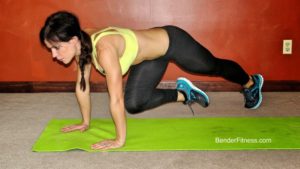 Day three is focused on strengthening all of the muscles of your core. You will work your core muscles from every angle with this routine.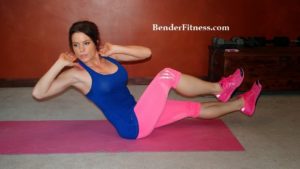 Day four is a treat! You get to do a Total Body Workout with Jesse. He is super fun and motivating. He will get you laughing at least once during the workout. Leave a comment and let us know if you want to see him film more workouts.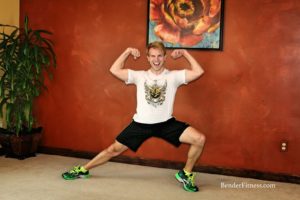 On Day five you will be focused on strengthening your lower body. Grab a chair and a dumbbell or two for some added resistance. We are focused on building muscle to sculpt our lower bodies.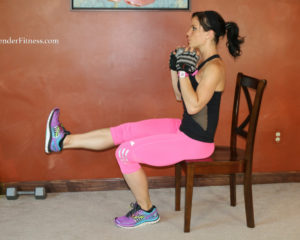 Day six, we are working the entire body again with a quick, 15-minute per round HIIT. If you are up for it, you can repeat the workout to make it longer.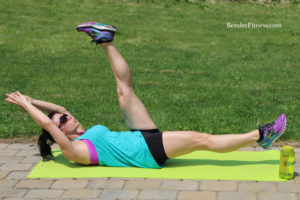 On Day seven, we are stretching and recovering, with a great yoga stretch flow. Don't skip yoga day! I know a lot of people skip, but it is amazing for your body.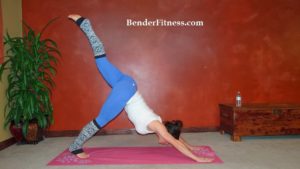 I hope you enjoy this week's workout program! Let me know what you think! Tag me in your workout check in posts. Being part of a supportive fitness community can help you stay on track and meet your goals.
I'm excited to keep incorporating new workout routines into our weekly schedules. I have some great new workouts to share with you!
❤️ Melissa
PS You can find me on Social Media: @BenderFitness and on Facebook: @MelissaBenderFitness and Jesse is on Instagram: @BenderCrosby1
PPS If you want to help support BenderFitness so we can keep bringing you new workouts, your donation is greatly appreciated: https://www.patreon.com/BenderFitness. 
Workout 1:
Total Body, No Equipment Workout: Low Impact Interval Training (LIIT)
Workout 2:
Workout 3:
Workout 4:
The Sweaty Sixteen: 22 Minute HIIT Full Body Home Workout: Body Weight Boot Camp
Workout 5:
Quick Lower Body Workout + Lower Body Challenge Move: 15-Minute HIIT Home Workout
Workout 6:
Full Body Sculpt & Sweat: 15 Minute HIIT Body Weight Workout
Workout 7: