Hi Everyone!
Welcome to today's workout! I hope you are ready for a great Total Body Exercise Program. This workout is Low Impact. That means no Plyometrics/Jumping. It's a quiet/apartment or hotel room friendly workout routine. It's also very effective. You can find the full length workout video, and photo tutorial for the workout below.
I worked up a great sweat during this routine. If you are looking for a more intense variation of this workout you can do High Knees or Jump Rope during the Cardio Intervals. Remember, there is always a way to modify your workouts to fit your needs.
One round of this workout will take 30-minutes. I went through it once, but if you are looking for a longer workout, you can repeat it, or pair it with another routine.
This Week: Focus on Consistency this week. Make a commitment to get in a certain number of workouts. For me, that means a minimum of 5 workouts this week. When you set your goal, think about what is realistic for you, and what will help you achieve your fitness goals. Setting realistic goals are an important part of planning for success.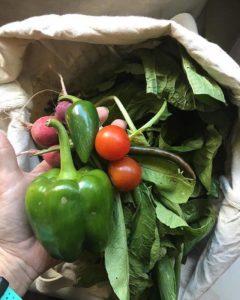 Continue to support your workouts with healthy, nutritious meal choices. For me, that means eating lots of healthy vegetables. I also try to incorporate foods and spices that are anti-inflammatory. I notice that my entire body feels better when I incorporate Anti-Inflamatory foods. Check Out My Anti-Inflammatory Grocery List.
Have fun with today's workout. Challenge yourself to get in as many reps as you can during each interval. Remember, if you hit your max, take a quick break, and then keep on going. Before you know it, you will build up the strength and endurance to make it through the entire interval without stopping. Keep track of each fitness milestone. It helps mentally to track your fitness milestones and see progress with your workouts.
I hope you enjoy this workout! Let me know what you think!
❤️ Melissa
PS You can find me on Social Media: @BenderFitness and on Facebook: @MelissaBenderFitness and Jesse is on Instagram: @BenderCrosby1
PPS If you want to help support BenderFitness so we can keep bringing you new workouts, your donation is greatly appreciated: https://www.patreon.com/BenderFitness. 
Low Impact Burpee
Pendulum Squat
Runners Lunge Pulse – Right
Runner's Lunge Pulse – Left
Crunch and Tap
Heel Tap Leg Lift
Side Plank Reach – Right
Side Plank Reach – Left
Hip Tap – Right
Hip Tap – Left
Leg Series – Right
Leg Series – Left
Elevated Leg Adduction – Right
Elevated Leg Adduction – Left
Sumo Push-up

 

Triceps Push-up – Right
Triceps Push-up – Left
Reverse Plank Step Out
Hip Thrust – Right
Hip Thrust – Left
Repeat 1-2X