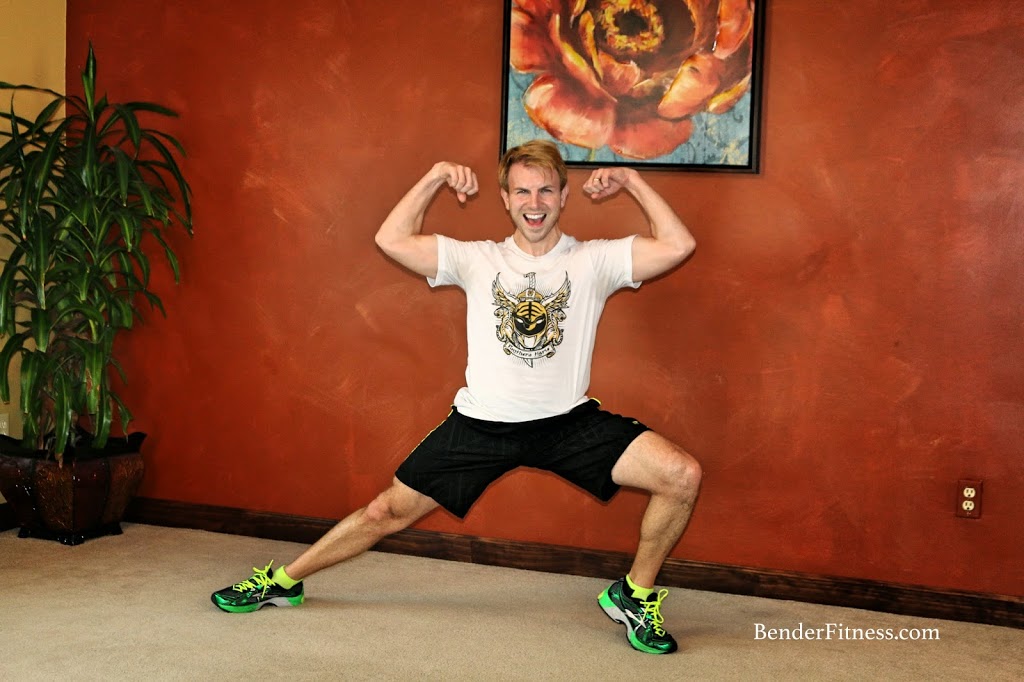 Hi Everyone!
Jesse is back with a brand new Boot Camp Workout! This is a full body workout, with fat burning cardio bursts to keep your heart rate up throughout the workout. Our Boot Camp class found this routine challenging, and I hope you do too!
Remember, with all interval workouts the goal is to get in your maximum number of repetitions during each round. Intervals allow you to work at your own pace, and find the push that is right for your body. You want to get your heart rate up, increase the rate of your breathing, and work up a sweat!
This week I have been increasing my running mileage and transitioning back to East Coast time & an early morning work schedule. I stuck to running the last two days, but I will be filming a new workout tomorrow.
I will also be writing about the Beginner Running Schedule I created for Rose from MyChangeforaTen.com, and my own running schedule as I re-incorporate it back into my routine.
Have fun!
Melissa
Equipment: Gymboss Interval Timer set for 16 Rounds of 30/50

*30-Second Cardio Burst of Choice Between Each Exercise

1. Temple Tap Abs
2. Superman & Push-up
3. Alternating Supine Bridge Knee Flexions
4. X-Jumps
5. Hip Drop & Side V-Up (right)
6. Tricep Dip & Plank
7. Side Lunge Squat & Leg Lift (right)
8. Lunge Jumps
9. Hip Drop & Side V-Up (left)
10. Spiderman Push-up
11. Side Lunge Squat & Leg Lift (left)
12. Jump Squats
13. Full Circles
14. Rotating L-Sits/Tables
15. Goddess Pose Lifts
16. Burpees

Repeat 1-3X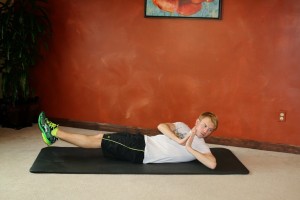 Temple Tap Abs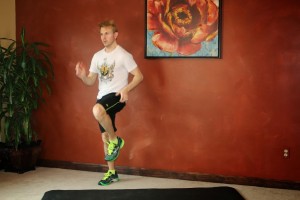 High Knees (Cardio Burst)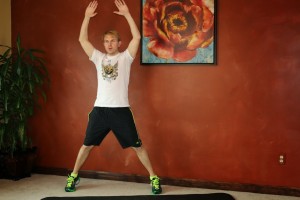 Jumping Jacks (Cardio Burst)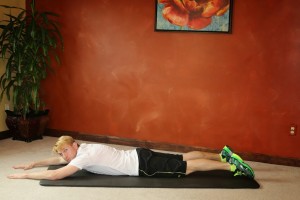 Superman + Pushup: Part 1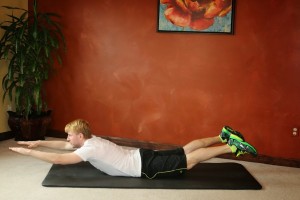 Superman + Pushup: Part 2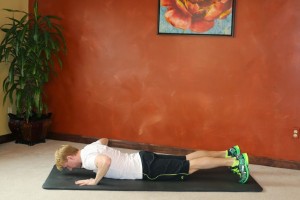 Superman + Pushup: Part 3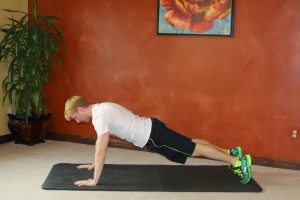 Superman + Pushup: Part 4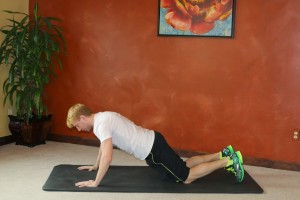 Superman + Pushup: Modified Pushup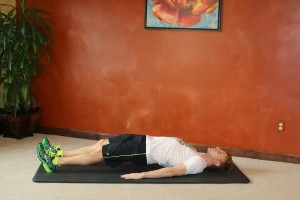 Alternating Supine Bridge Knee Flexion: Part 1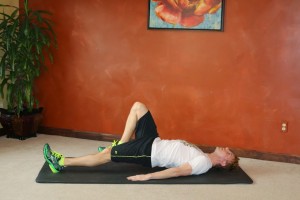 Alternating Supine Bridge Knee Flexion: Part 2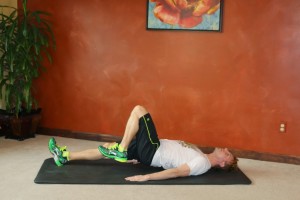 Alternating Supine Bridge Knee Flexion: Part 3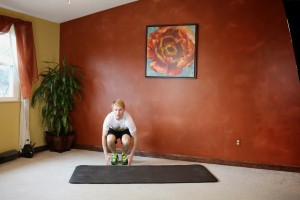 X-Jump: Part 1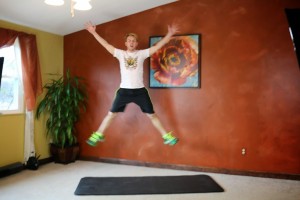 X-Jump: Part 2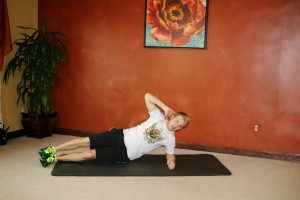 Hip Drop to Side V-Up: Part 1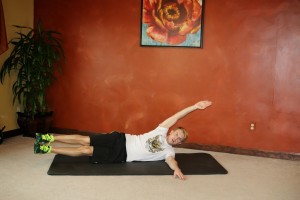 Hip Drop to Side V-Up: Part 2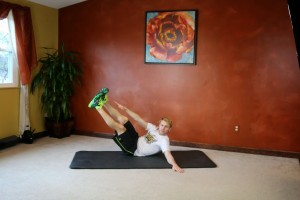 Hip Drop to Side V-Up: Part 3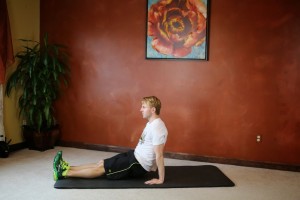 Tricep Dip to Reverse Plank: Part 1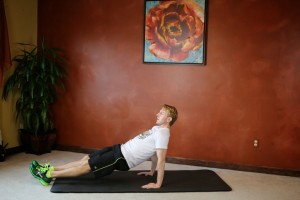 Tricep Dip to Reverse Plank: Part 2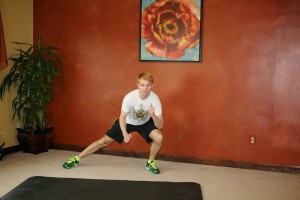 Side Lunge Squat & Leg Lift: Part 1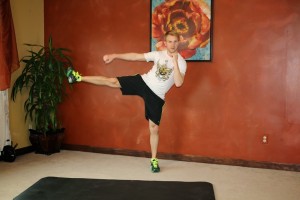 Side Lunge Squat & Leg Lift: Part 2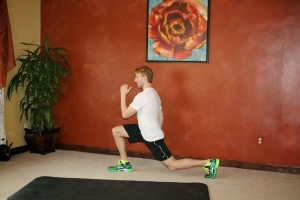 Lunge Jump: Part 1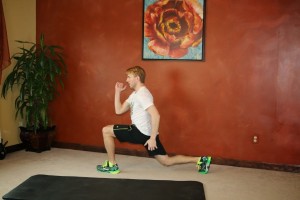 Lunge Jump: Part 2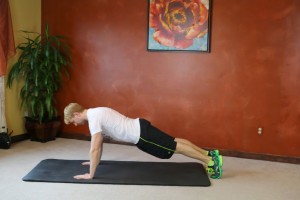 Spiderman Pushup: Part 1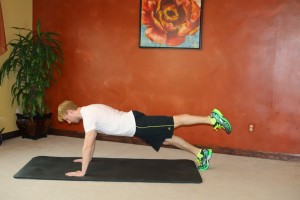 Spiderman Pushup: Part 2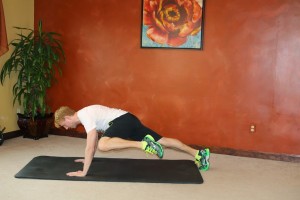 Spiderman Pushup: Part 3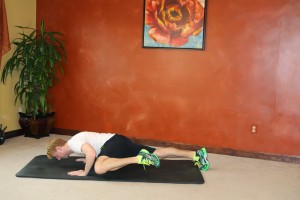 Spiderman Pushup: Part 4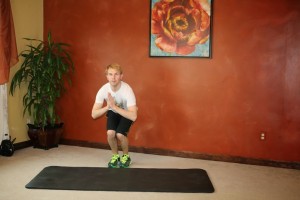 Chair Pose: Modification for Jump Squat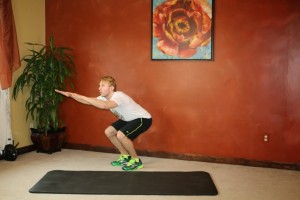 Jump Squat: Part 1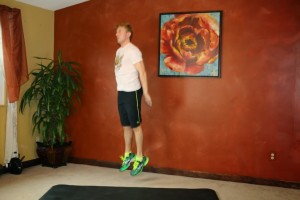 Jump Squat: Part 2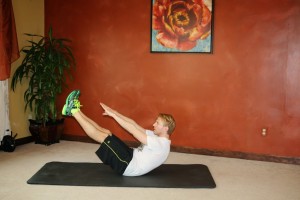 Full Circles: Part 1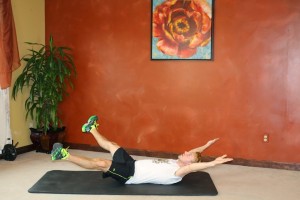 Full Circles: Part 2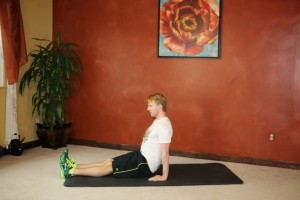 L-Sit to Table: Part 1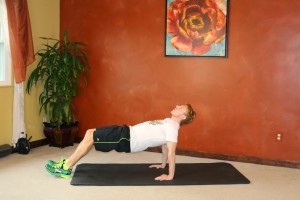 L-Sit to Table: Part 2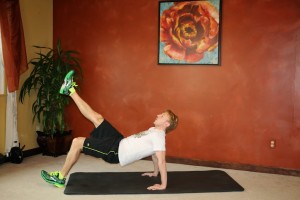 L-Sit to Table: Advanced Modification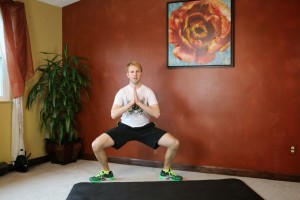 Goddess Pose Lifts: Part 1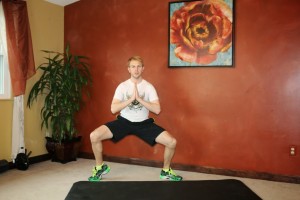 Goddess Pose Lifts: Part 2 (Alternating Heel Lift)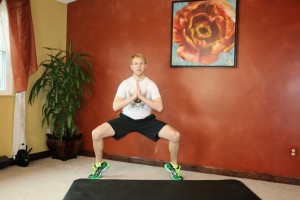 Goddess Pose Lifts: Advanced Modification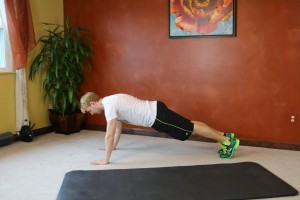 Burpee: Part 1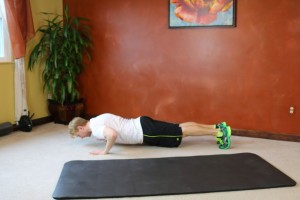 Burpee: Part 2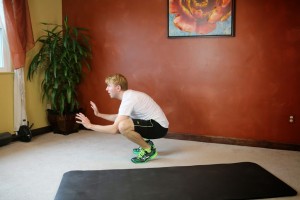 Burpee: Part 3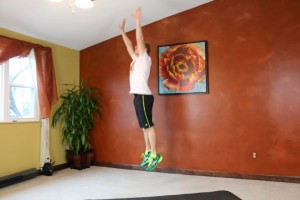 Burpee: Part 4