Hello my friends!
Welcome to this week's workout schedule! As you can see in the workout playlist above, we have an exciting week of exercise planned (links to each individual workout are posted below). Together we can focus on living a fitter, healthier life.
Im excited for this week, because I am feeling exceptionally motivated and ready to get moving! The truth is, I don't always feel that way. Some days I dread my workouts, but without fail I feel better and happier after I get them done. On the days when I really don't want to do it, I notice the most impact on my mood and attitude once I get some exercise in.
Last week, I read a study that showed a decreased risk of Alzheimer's through controlling blood pressure. Exercise and a healthy diet is a great way to maintain a healthy blood pressure. In my line of work (both fitness and Occupational Therapy) I directly see the impact of lifestyle choices on long term health. The choices you make now will directly impact your future.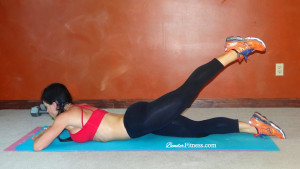 When I get patients in their 90s to 100s who are in exceptionally good healthy, mentally and physically, I always ask them what they attribute their health to. Without fail they tell me exercise. Often, they made a habit of walking or doing another form of exercise on a daily basis.
Sometimes it's hard to stay motivated by future benefits, so I encourage picking small goals or milestones along your journey and celebrating when you achieve them. It can be hitting a certain number of reps during an interval, getting through a specific exercise without a rest break, or hitting a certain time in your next 5K.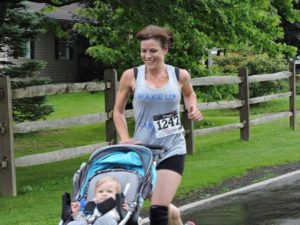 This week make a list of fitness milestones that you would like to achieve on your journey. They can be big or small. For example, if you want to be able to do 20 pull ups, but right now you can't do any, make 20 pull-ups your long term goal. Set some short term milestones to achieve along the way (1, 5, 8, 10…) and track your progress.
This technique will help you stay on track, and recognize the changes you are making.
Have fun with the workouts! Be sure to check-in throughout the week, it helps you stay on track and be accountable for sticking to your workouts. 💪🏼 I love to hear about your progress, and how many workouts you get in during the week.
Thanks for working out with me!
❤ Melissa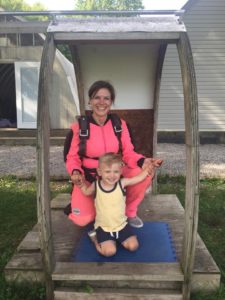 PS You can find me on Social Media: @BenderFitness and on Facebook: @MelissaBenderFitness and Jesse is on Instagram: @BenderCrosby1
For my non-fitness related posts, I am on Instagram as @Melissa_Bender_Life
PPS If you want to help support BenderFitness so we can stay free and sustainable, your donation is greatly appreciated: https://www.patreon.com/BenderFitness
Individual Breadkdowns for this Week's Workout Schedule:
20 Minute BootCamp: Full Body Fat Burning, Muscle Shaping Workout
Total Body Workout- No Equipment Exercises (LIIT) #BFBody Workout Program
Post Run Recovery Stretch: Stretches Injury Prevention for Athletes