Hi Everyone!
Welcome to this week's workout schedule! I have some brand new workout routines for you this week. Get ready to have a great week of workouts, because I think you are going to like them! You can find the full workout playlist below, as well as links to each individual workout breakdown.
Day 1: We are starting the week off with a Full Body Workout. This routine incorporates plenty of Cardio, and Total Body Strengthening. I was dripping sweat by the time I finished this one. One round will take 20-Minutes to complete. If you're up for the challenge, you can repeat the workout up to three times.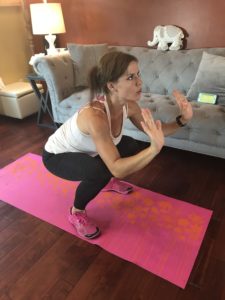 Day 2: Today's workout is focused on the Lower Body. Grab some dumbbells (or complete with body weight if you are working your way up to resistance training), and a chair or bench (something you can put your foot up on). That's all you need to get in a great Lower Body Workout. This routine will work your legs, thighs and glutes to burn and sculpt a stronger lower body.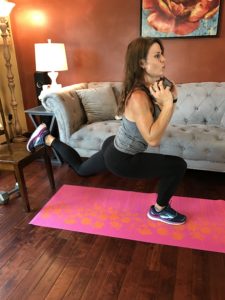 Day 3: 20-Minute Boot Camp Sweat with Jesse. Get ready to be high energy, because Jesse has a way of motivating you to really get you moving! I can never make it through one of his workouts without laughing.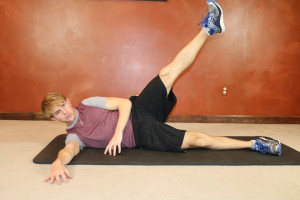 Day 4: 12-Minute Ab Toning Workout. This is a great routine to build strong and leaner muscles throughout your core. It's a low impact routine, so no jumping, but it's highly effective.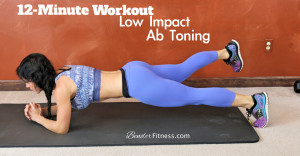 Day 5: 30-Minute Total Body Home Workout. Grab your dumbbells, and a chair for this workout routine. It's a great full body exercise program. If you don't have dumbbells, you can complete this workout with bodyweight.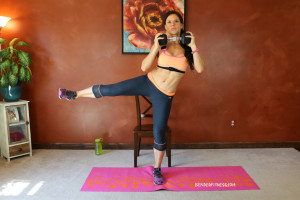 Day 6: Stretch and Strength, all rolled into one workout routine. Today's workout combines Yoga, Pilates and some BenderFitness moves into one great workout fusion. Challenge yourself to try it!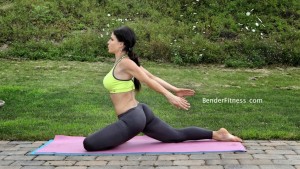 Day 7: Rest today! You've earned it! Always incorporate at least one full rest day into your workout week. It's fine to stay active, but aim to keep your heart rate lower today so your body can recover and gain strength. Rest is just as important to your program, as the workouts are. Don't skimp out on your rest.
Have fun with this week's workouts! Be sure to check-in throughout the week. It will help you stay on track and be accountable for sticking to your workouts. 💪🏼 I love to hear about your progress, and how many workouts you get in during the week. I am recognizing a lot of the names from my daily check-in posts, and I absolutely love your consistency.
Thanks for working out with me! Have fun this week, and let me know which workout is your favorite!
❤ Melissa
PS You can find me on Social Media: @BenderFitness and on Facebook: @MelissaBenderFitness and Jesse is on Instagram: @BenderCrosby1
For my non-fitness related posts, I am on Instagram as @Melissa_Bender_Life
PPS If you want to help support BenderFitness so we can stay free and sustainable, your donation is greatly appreciated: https://www.patreon.com/BenderFitness
Full Body HIIT: Home Workout and Cardio Burn: Body Weight Exercises, No Equipment
Target: Lower Body Workout: 5 Exercises You Can Do at Home for Stronger Butt and Thighs
20 Minute Boot Camp Sweat: Full Body Fat Burn Workout-No Equipment
12-Minute Ab Toning Workout + 10-Minute Cardio Fat Burning Workout