Good Morning Everyone!
Today is the last day of the year. It's a time of reflection, anticipation, and goal setting. It's a time to look back at the year past. To celebrate positive changes, and make plans to accomplish new goals in the coming year. I love looking at the life changes we have gone through, and anticipating changes for the year to come.
Many people start of the year strong with goals, and lose some momentum as the year progresses, but you can make this your year. Set concrete goals and stick to them. Make yourself accountable, and find ways to make it happen.
For us, this past year was huge and full of changes. At this time last year I was pregnant.
On the Fourth of July we welcomed our son into the world. I went from working as a full time Occupational Therapist, to transitioning to a PRN position, and shifting my focus to blogging and parenting full time. My workout schedule/consistency isn't where I want it to be yet, but I am making progress. It has been a year of joyous changes for us.
I want to welcome 2017 with determination to make my goals a reality. I want to enjoy the year, and savor each moment of my son's life (he grows so fast!) I want to be healthier, stronger, and more consistent. I want to create some new amazing workout programs to share with you.
I was going to start the year with a DietBet challenge, but I have decided to start the DietBet in February. Many people start off the year strong with their fitness goals, but by February that motivation has waned. So there will be a February Challenge.
I am also going to be posting more Diet and Stretching information for the New Year. I need to re-commit to making healthy choices in these areas for myself, and I think we will be more successful if we do it together.
What goals have you set for yourself? What else would help you succeed with your goals in the New Year? Let me know in the comments below.
Melissa
PS You can find me on Social Media: @BenderFitness and on Facebook: @MelissaBenderFitness and Jesse is on Instagram: @BenderCrosby1 
PPS If you want to help support BenderFitness so we can get a new camera & new equipment & make our site more sustainable your donation is greatly appreciated: https://www.patreon.com/BenderFitness
Set your timer for 15 Rounds of 30/50.
Or complete for reps: Beginner: 10 Reps, Intermediate: 15 Reps, Advanced: 20 Reps with 30 second cardio burst between each exercise.
-Mountain Climbers
1. Lateral Burpee Row
-Mountain Climbers
2. Warrior Lunge Hop
-Mountain Climbers
3. Side Lunge Lift (right)
-Mountain Climbers
4. Side Lunge Lift (left)
-Mountain Climbers
5. Alternating Hip Thrust
-High Knees
6. Single Leg Frogger Pushup (right)
-High Knees
7. Single Leg Frogger Pushup (left)
-High Knees
8. Tricep Pushup (right)
-High Knees
9. Tricep Pushup (left)
-High Knees
10. Tricep Extension
-Burpee
11. Superman V-Up
-Burpee
12. Oblique V-Up (right)
-Burpee
13. Oblique V-Up (left)
-Burpee
14. Boat with Single Leg Lateral Knee Drop (right)
-Burpee
15. Boat with Single Leg Lateral Knee Drop (left)
Repeat 1-3X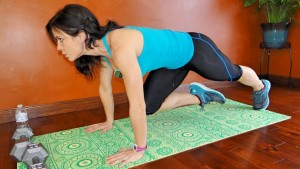 Mountain Climber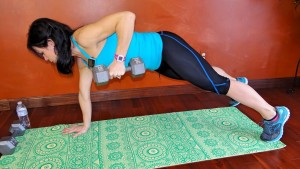 Lateral Burpee Row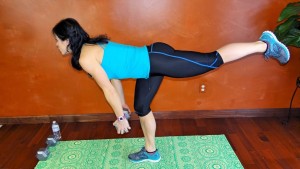 Warrior Lunge Hop: Part 1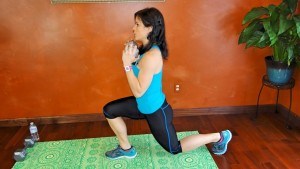 Warrior Lunge Hop: Part 2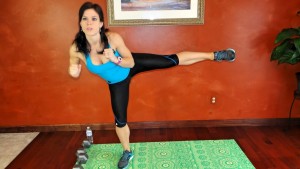 Side Lunge Lift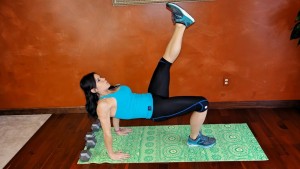 Alternating Hip Thrust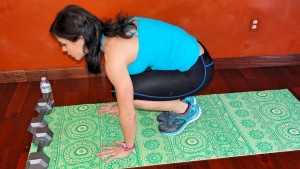 Single Leg Frogger Pushup: Part 1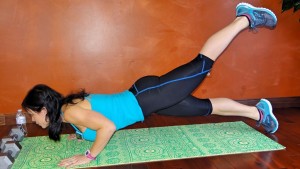 Single Leg Frogger Pushup: Part 2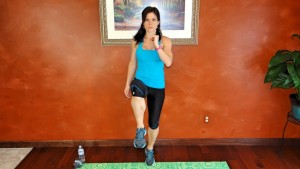 High Knees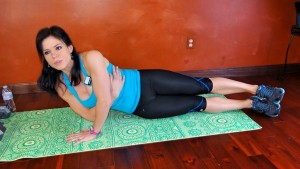 Tricep Pushup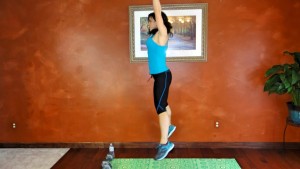 Burpee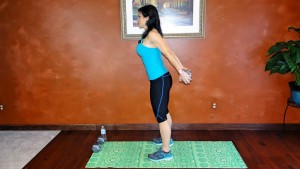 Tricep Extension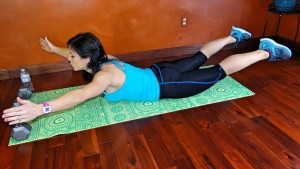 Superman V-Up: Part 1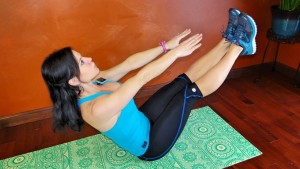 Superman V-Up: Part 2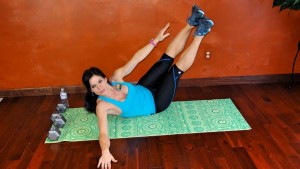 Oblique V-Up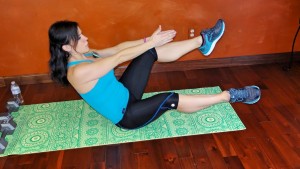 Boat with Single Leg Lateral Knee Drop