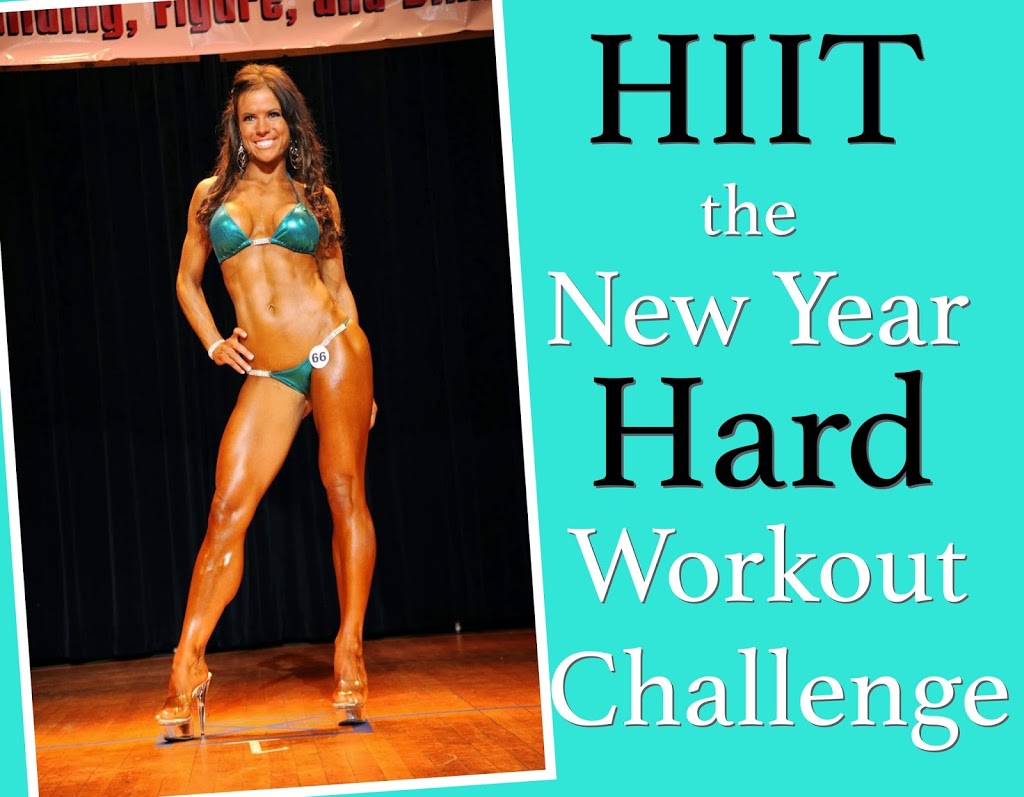 Workouts:

This workout list will be updated throughout the course of the Challenge.
You can join the DietBet Challenge at www.dietbet.com/BenderFitness.
30 Day Instagram Bonus Move Challenge: @BenderFitness

The full list of Bonus Moves can be found HERE. The Bonus moves can be done in addition to your workouts, or as a stand alone challenge.

If you are joining me for the challenge don't forget to check in on Facebook, Instagram or Twitter. The check in posts are a great way to stay motivated and on track. 🙂

During the challenge, please remember to listen to your body. If you need a rest day take one, and then continue with the program. You can also alternate an active rest or yoga day for one of the workouts.

Week1:
HIIT the New Year Hard Workout 1: Full Body
Workout 2: Quick Core Workout: Core Workout
Workout 3: Lower Body
Workout 4: Full Body Standing Dumbbell Workout
Workout 5: 20 Minute Cardio HIIT & Sweat or 20 Minute Tummy Toner
Workout 6: 30 Minute Yoga Flow& Stretch
Workout 7: 15 Minute Cardio HIIT Fat Burn
Week 2:
Workout 8: Love HIIT: 10 Minute Dumbbell Workout
Workout 9: Arms and Back
Workout 10: 20 Minute Belly Fat Burn
Workout 11: Better Booty Workout: Glutes, Hamstrings, Thighs & Legs or Interval Treadmill Workout
Workout 12: Full Body Workout
Workout 13: 20 Minute Sculpt & Sweat
Workout 14: 30 Minute Yoga, Pilates, Fitness Fusion
Week 3:
Workout 15: Bubble Butt Cardio Burn
Workout 16: Arms & Abs HIIT and/or Standing Abs & Thighs Workout
Workout 17: Plyo HIIT Fat Burning Body Sculpt
Workout 18: Power Interval Workout with Cardio
Workout 19: 100-200 Rep Full Body Workout & Cardio
Workout 20: Abs & Core Galore
Workout 21: 22 Minute HIIT Sweat Body Weight Workout
Week 4:
Workout 22: Strengthen, Sweat & Run
Workout 23: 20 Minute HIIT Boot Camp
Workout: 24: 10 Minute Core Sculpt Workout
Workout: 25: In the Mood Full Body Workout
Workout 26: Dancer Body Workout
Workout 27: Yoga Flow Workout: Lean Stretch Fat Burn
Workout 28: 20 Minute HIIT Core & Legs
Workout 29: Plyo HIIT Workout: Burn Fat Fast
Workout 30: 15 Minute HIIT Interval Workout: Body Weight