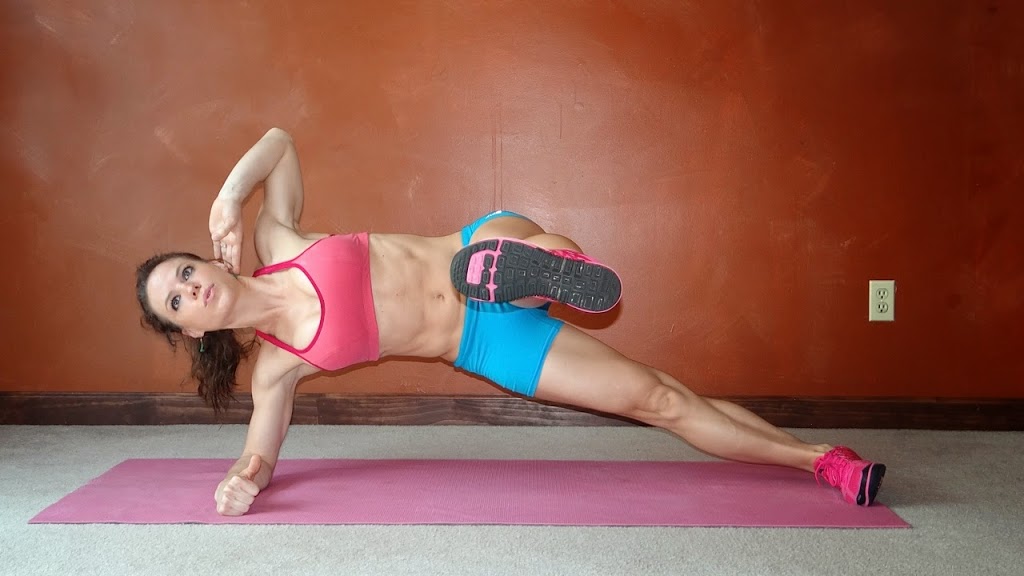 Hi Everyone!

Today's workout is a 20 Minute HIIT workout that combines fat burning and body sculpting exercises. This workout will challenge your cardiovascular system and get you sweating. Scientific research has shown 20 minutes of HIIT to be the optimum for increased metabolic rates throughout the day.

One round takes 20 minutes, and you can repeat it up to 3X. You can repeat the workout immediately, or separate it and get sweaty twice today! Working up a sweat multiple times per day instead of in one longer session can be beneficial for regulation of your blood sugar levels, and keeping your metabolism boosted.

I am also starting to focus on a return to clean eating, so I will be sharing more about meals and recipes. Today for lunch I had: Avocado Curry Chicken Salad. Remember, eating healthy doesn't have to mean eating bland!

Don't forget that you can find me on Facebook, Instagram or Twitter. The posts are a great way to stay motivated and on track. 🙂

This is an older workout, but I do have a new one to share with you (just didn't have enough time to get it uploaded yet! I hope to have enough time in between work and boot camp to get the workout posted so check back!

Have fun!
Melissa

Equipment: Gymboss Interval Timer set for 20 Rounds of 10/50.
1. Sumo Surfer
2. Warrior III Plank
3. High Knees
4. Russian Kicks
5. Forward Fold Tap (right)
6. Forward Fold Tap (left)
7. High Knees
8. Russian Kicks
9. Side Plank Double Kick (right)
10. Side Plank Double Kick (left)
11. High Knees
12. Russian Kicks
13. Side Lunge Knee (right)
14. Side Lunge Knee (left)
15. High Knees
16. Russian Kicks
17. Double Plie
18. Lunge Hop Jump
19. High Knees
20. Russian Kicks