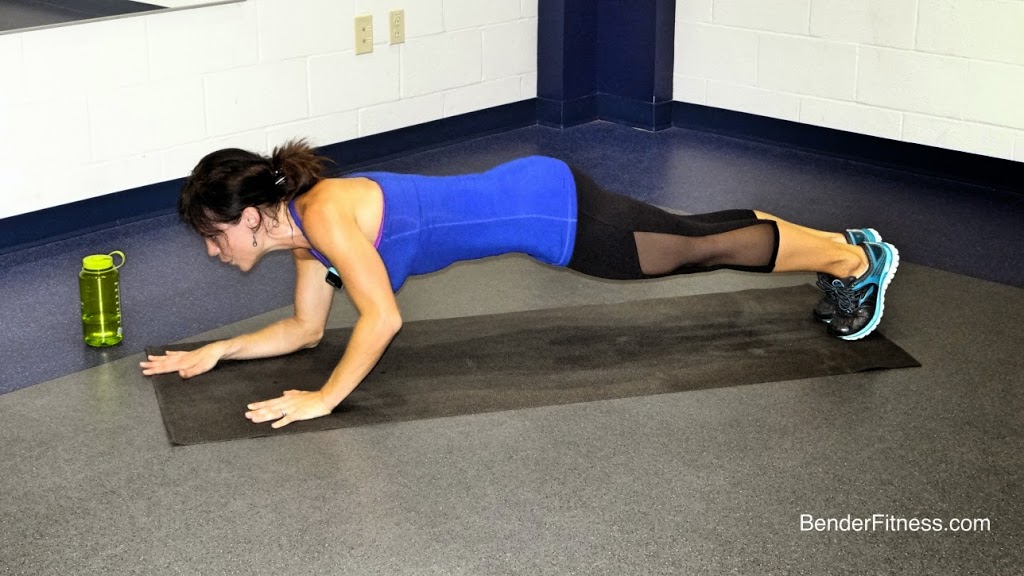 Hi Everyone!

I have a new workout for you!

During this workout I did High Knees as my cardio of choice, but you can substitute jumping rope or an alternate cardio if you prefer. I repeated this workout 4X. The video below was filmed during my fourth time through the workout, and I was definitely starting to get tired.

These are the actual workouts that I do to stay in shape. When you see me sweat, struggle, and breath heavy it's because I am working hard. I think it's important to share the struggles.

Workouts should challenge you! If they don't, it's time to push harder or modify what you are doing (remember the high knees with weights in my Sweat Burn Sculpt: 18 Minute Workout? That's one way to increase the intensity.)

Don't be afraid to push yourself. If you need a break during the workout, take one and get right back into it as soon as you are able. I mentally kept track of my reps and tried to beat my number of reps for each exercise when I repeated the rounds. It's a good way to motivate yourself to keep moving.

I hope you enjoy the workout!
Melissa

PS Don't forget that you can find me on Facebook, Instagram or Twitter. The posts are a great way to stay motivated and on track. 🙂

My pants today are from www.Affitnity.com and you can get 15% off with the code BenderFitness at checkout.
Equipment: Gymboss Interval Timer set for 12 Rounds of 30/50.
*30 Seconds Cardio, 50 Seconds Max Reps*

Repeat 1-4X

*Cardio
1. Slow Pushup or Plank
*Cardio
2. Leg/Hip Lift
*Cardio
3. Lunge Jumps
*Cardio
4. Tricep Push-Ups (right)
*Cardio
5. Side Plank Hip Lift with Elbow Tap (right)
*Cardio
6. Burpees
*Cardio
7. Tricep Push-Ups (left)
*Cardio
8. Side Plank Hip Lift with Elbow Tap (left)
*Cardio
9. X-Jumps
*Cardio
10. Walk the Plank
*Cardio
11. Alternating Side Plank Leg Lifts
*Cardio
12. Tuck Jumps