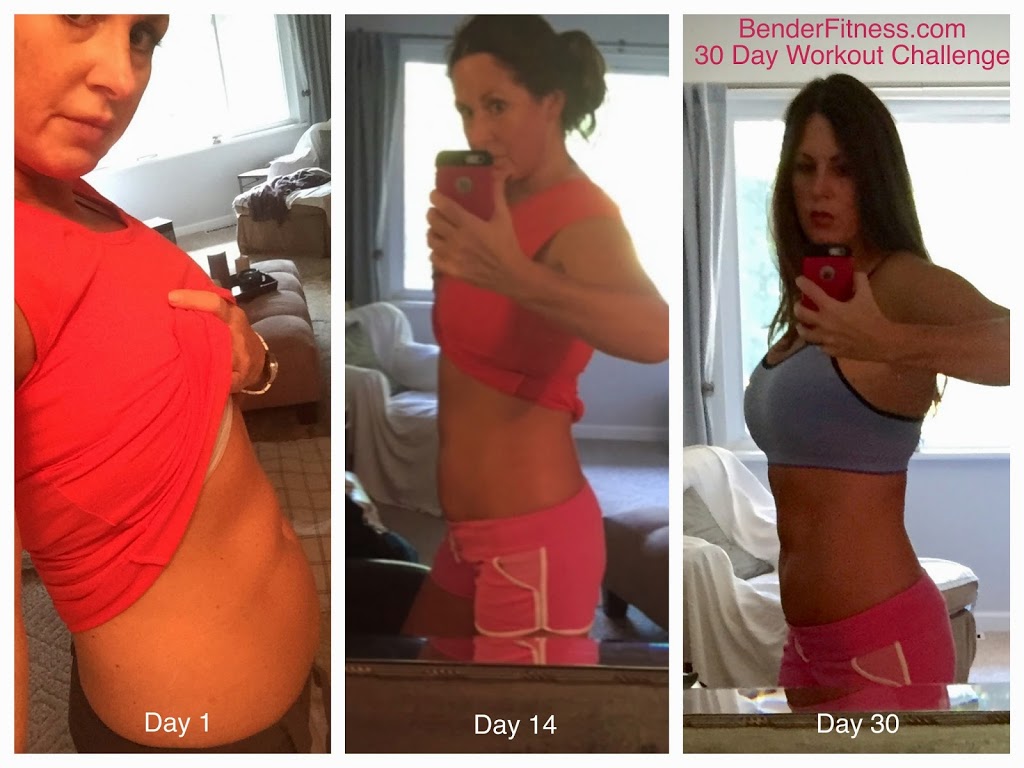 Hi Everyone!
Seeing results photos is one of my favorite parts of Bender Fitness! Today I am happy to introduce you to Toni.
As you can see in the photos Toni took photos of her progress on Day one, two weeks into the challenge and on the final day. She is currently going through the challenge again for a second time, because she was so happy with the results the first time around!
As a former flight attendant, I can attest to the difficulties of healthy eating and staying committed to a fitness routine while traveling. Experiencing that lifestyle was part of the reason I decided to create my blog based around workouts you can do anywhere!
Kudos to Toni for sticking to the challenge, and sharing her results!
Melissa
PPS: You can find me on
Facebook
,
Instagram
,
Twitter
and
Pinterest
. Jesse has also been posting sneak peek workouts moves/tutorials on his
Instagram
page. You can tag me in your photos: @BenderFitness or #BenderFitness