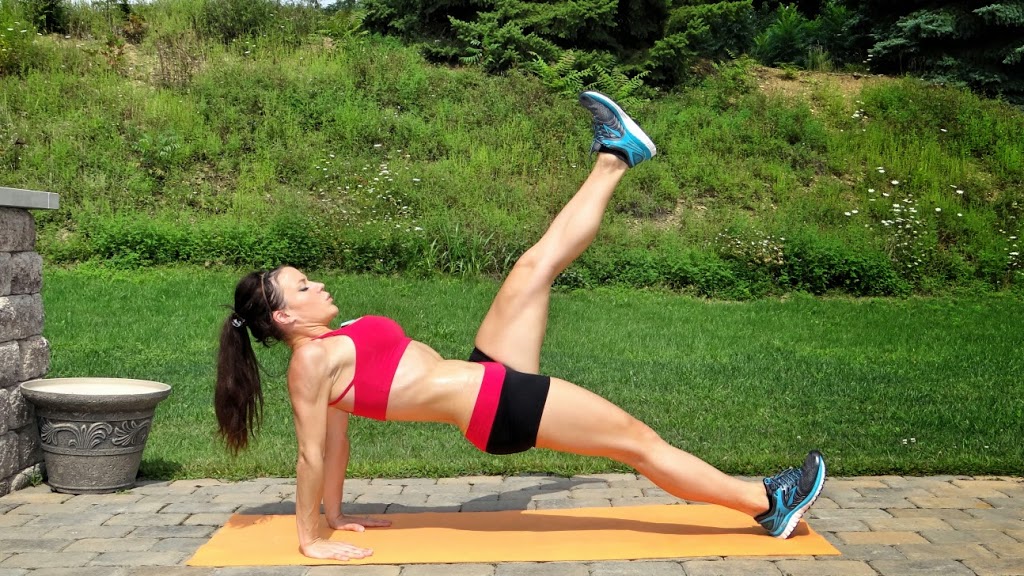 Hi Everyone!
This workout is focused on strengthening and toning the core, and creating a leaner/tighter waist. I chose several moves that utilize the deep abdominal muscles.
The deep abdominal muscles act like a muscular corset to create a leaner and stronger mid-section. When combined with cardio this is a really great workout for strengthening and sculpting your abs.
I paired this workout with a run. I was planning on filming a new workout tonight, but I forgot that Jesse is taking our nephew to his first Hockey game! I am two days away from my half marathon so I only did one round of this workout, and paired it with an easy paced run, and 4 two minute intervals at my desired race pace. The week of a race it's important to keep your body feeling fresh, without overdoing the mileage or the intensity.
If you aren't a runner I listed a cardio option below, or you can pair this with one of my Cardio Workouts for a bonus cardio challenge.

See you tomorrow!
Melissa
PS You can also find me on Facebook, Instagram and Twitter. Jesse has also been posting Sneak Peek workout videos on his Instagram account.

PPS This workout outfit is from Affitnity. You can get 15% off any purchase by using the code BenderFitness at checkout!
Click the link to get your own Gymboss Interval Timer!

Repeat 1-4X

Set your Interval Timer for 10 rounds of 10/50 seconds.

*Optional Cardio Boost: Set your Interval Timer for 20 rounds of 10/50 seconds and add 50 seconds of mountain climbers, high knees, or jump rope in between each exercise.

1. Plank
2. Reverse Plank Leg Lift
3. Side Plank Reach (right)
4. Side Plank reach (left)
5. Temple Tap Abs
6. V-Up Twist
7. Reach Through
8. Leg Lift
9. Hip Lift
10. Crunch and Tap