Set your Interval Timer for 10 rounds of 10/50 seconds and have your stability ball ready.

1. Dead Bug
2. Ball Pull
3. Ball Pass
4. Pendulum Tap
5. Back Bend Situp
6. Butt Lift
7. Back Extension
8. Decline Spiderman
9. Alternating Leg Reach
10. Accordion Crunch

Repeat 1-4X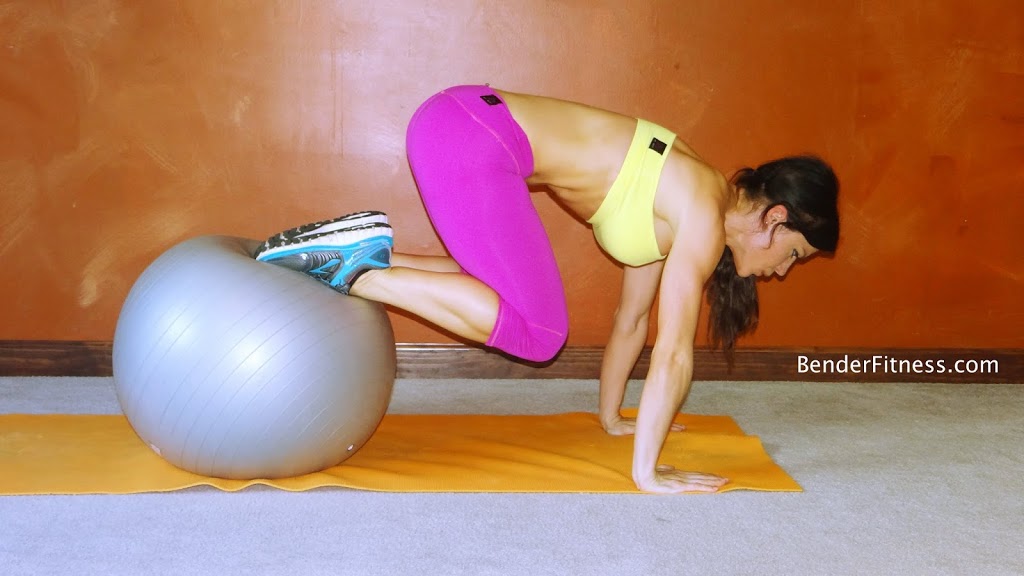 Hi Everyone!
Today's workout is focused on the core. Jesse and I raced in a Half Marathon yesterday, but I woke up feeling fantastic today. I wanted to give my lower body some time to recover from the run, so today's workout is focused on strengthening the core.
A strong core is imperative to your form during all exercise, and helps keep your back strong and healthy. When working the core you always want to exercise all of the muscles, and utilize movements that challenge your body in every plane of motion.
This workout utilizes a Stability Ball. I like the added balance challenge supplied by the ball, which adds an extra element to core workouts. If you don't have a stability ball, but still want to work your core today try this workout: 16 Minute Stomach Toning Fat Burn Workout.
I hope you enjoy today's workout! See you tomorrow with a new one! I will also be filming my post-run stretching routine and posting my Half Marathon re-cap so be sure to check back.
Melissa
PPS Workout outfit is from www.Affitnity.com. Bender Fitness followers always get 15% off with the code BenderFitness at checkout. Shoes are Brooks Glycerine. (Sorry no coupon code for the shoes!)