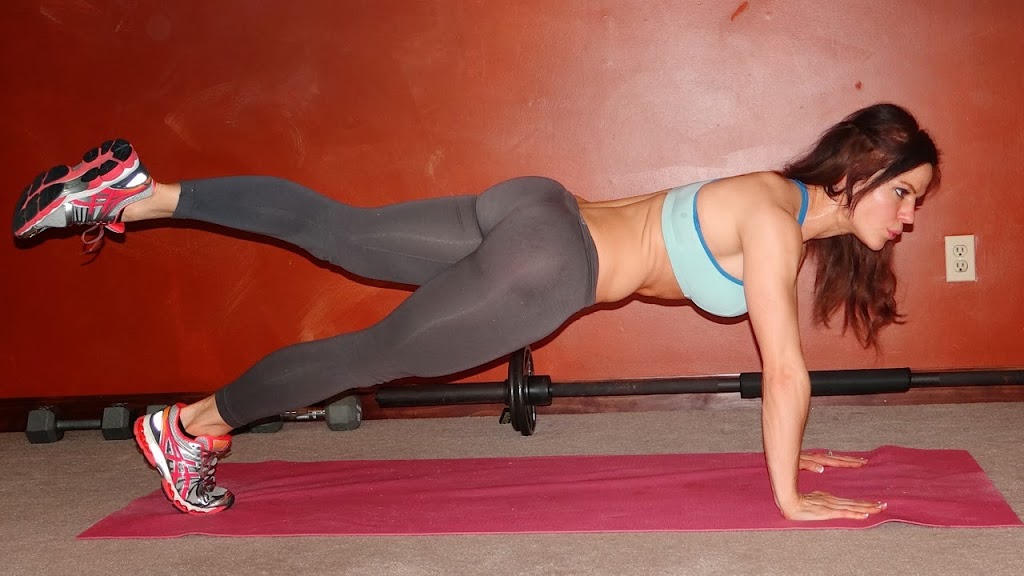 Hi Everyone!
Day 3 of the DietBet Challenge is focused on sculpting a tighter tummy. A strong core is imperative to a healthy lifestyle. Your core impacts the biomechanics of your entire body.
One round of this workout takes 15 minutes. If you want to increase the intensity you can incorporate 30-45 second intervals of jump rope or high knees between each exercise.
You can also choose to pair this workout with 30 Minutes of Cardio of Choice for an added burn. If you are running keep it at a comfortable talking pace today.
Today is the first official day of the DietBet! It isn't to late to register (over $11,000 in the pot, plus a chance to win gift cards to Total Nutrition and Affitnity (Don't forget you can always get 15% off at Affitnity by using the code BenderFitness)! You can sign up for the challenge here: www.dietbet.com/BenderFitness
Enjoy the workout!
Melissa
Equipment: Gymboss Interval Timer set for 15 rounds of 10/50
Repeat 1-3X

1. 3 Part Abs
2. Temple Tap Abs
3. Crescent Plank (right)
4. Crescent Plank (left)
5. Heel Tap Abs
6. Angel Abs
7. Plank Crunch
8. Russian Twist
9. Elbow Tap Hip Lift (right)
10. Elbow Tap Hip Lift (left)
11. Boat Lift
12. Slow Mountain Climber
13. Leg Scissor
14. Tricep Leg Lift
15. Cheek to Cheek

*I paired this workout with 30 minutes of Cardio.