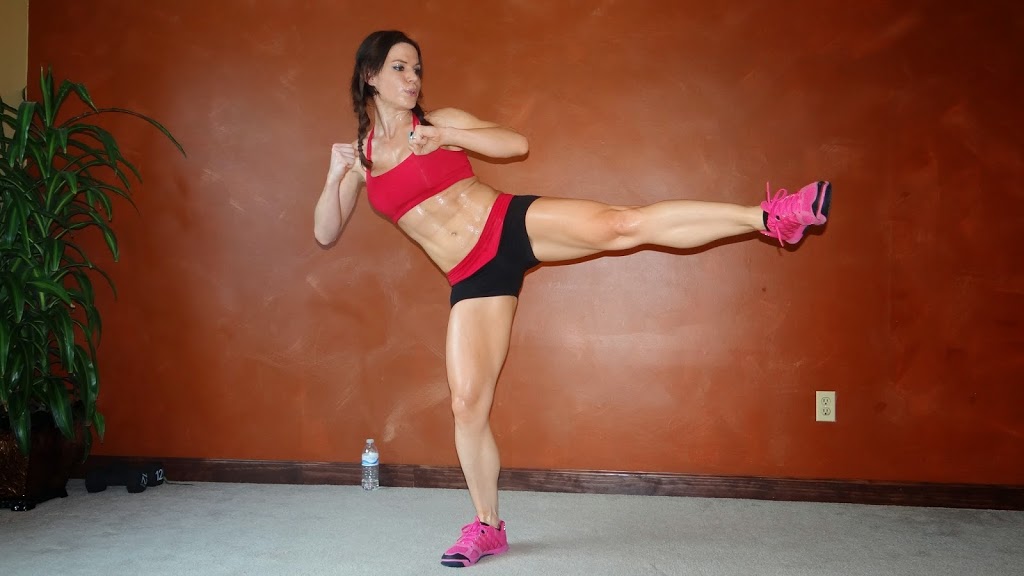 Hi Everyone!

Welcome to Day 2 of the BenderFitness DietBet Challenge! It's not to late to sign up for the challenge! Today is Day 2 of Weigh-Ins and the pot is over $9000! You can sign up here: www.dietbet.com/BenderFitness. 

One round of this workout takes 15 minutes, but it can be repeated up to 3X. This is a very dynamic routine, with plenty of kicking, punching and jumping. As with all of your workouts you get out, what you put in. So focus on form, and committing to the full range of motion for each movement. Listen to your body, but push yourself through the workout. 

This workout outfit is from Affitnity. If you have signed up for the DietBet Challenge you have a chance to win a $50 gift card to Affitnity (plus you always get 15% off with the code BenderFitness at check out!)

 New workout clothes always motivate me to get moving and get my workout done. Plus this sports bra is definitely one of my new favorites. It's ridiculously comfortable. 

I hope you all enjoy today's workout! This week is going to be fun!
Melissa
PS Don't forget to check in on Facebook, Instagram or Twitter after your workout!
Equipment: Gymboss Interval Timer set for 15 rounds of 10/50
or
10 Reps Beginner
15 Reps Intermediate
20 Reps Advanced

1. Hop Side Kick (right)
2. Hop Side Kick (left)
3. Side Lunge Punch
4. Round Kick (right)
5. Round Kick (left)
6. Uppercut Squat Jump
7. Table Kick (right)
8. Table Kick (left)
9. Side Lunge Punch
10. Jump Kick (right)
11. Jump Kick (left)
12. Uppercut Squat Jump
13. Lunge Kick (right)
14. Lunge Kick (left)
15. Side Lunge Punch

Repeat 1-3X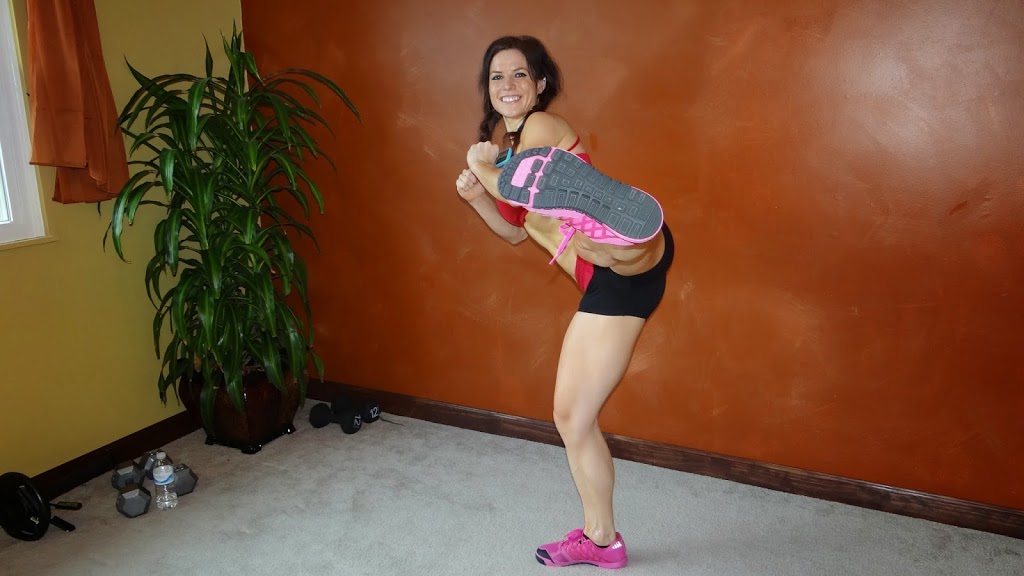 Let's Kick Your Workout Up a Notch!