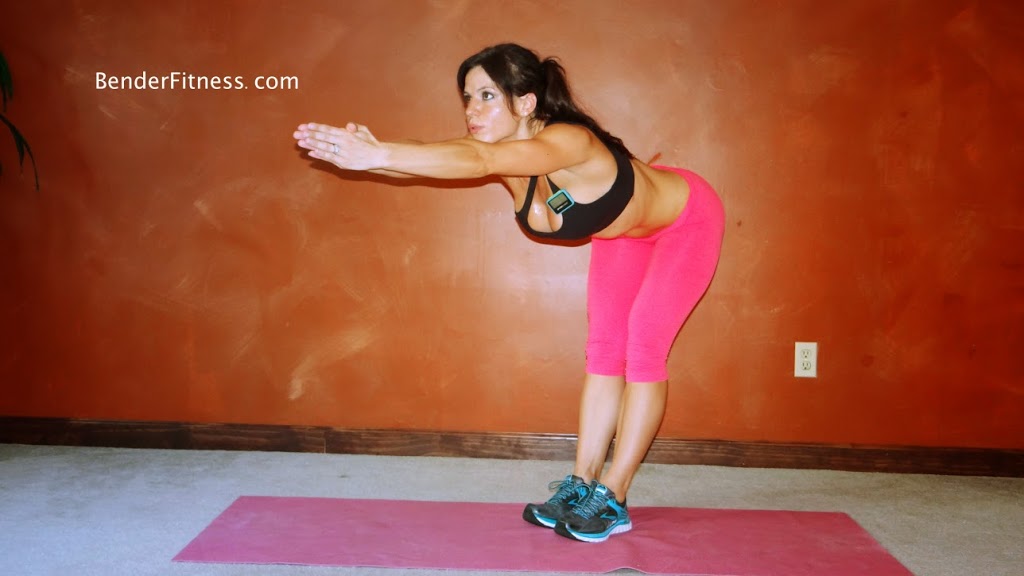 Hi Everyone!
This workout is done entirely in standing. If you travel a lot, or want to do a quick workout on the go a standing workout is perfect. Sometimes you want to workout in a location where you don't want to get down on the floor, and this is a perfect option. 
Have fun with this one! I found it challenging and I hope you do to. I incorporated some new moves that I think you will like. 
Prior to completing this workout I did a 4.87 mile run outside. Where I live it is impossible to do a run without running hills. Yesterday I shared a blog post on Hill Sprints. If you're a runner (or just looking for a super effective fat burning training technique!) check it out. 
See you soon!
Melissa
PS You can find me on Facebook, Instagram, Twitter and Pinterest. Jesse has also been posting sneak peek workouts moves/tutorials on his Instagram page. 
Click the link to get your own Gymboss Interval Timer!
Set your timer for 10 rounds of 10/50.

1. Standing Kick
2. Table Kick (right)
3. Table Kick (left)
4. Double Elbow/Knee Tap (right)
5. Double Elbow/Knee Tap (left)
6. Figure 4 Extension (right)
7. Figure 4 Extension (left)
8. 90 Degree Knee (right)
9. 90 Degree Knee (left)
10. Forward Fold Reach

Repeat 1-3X