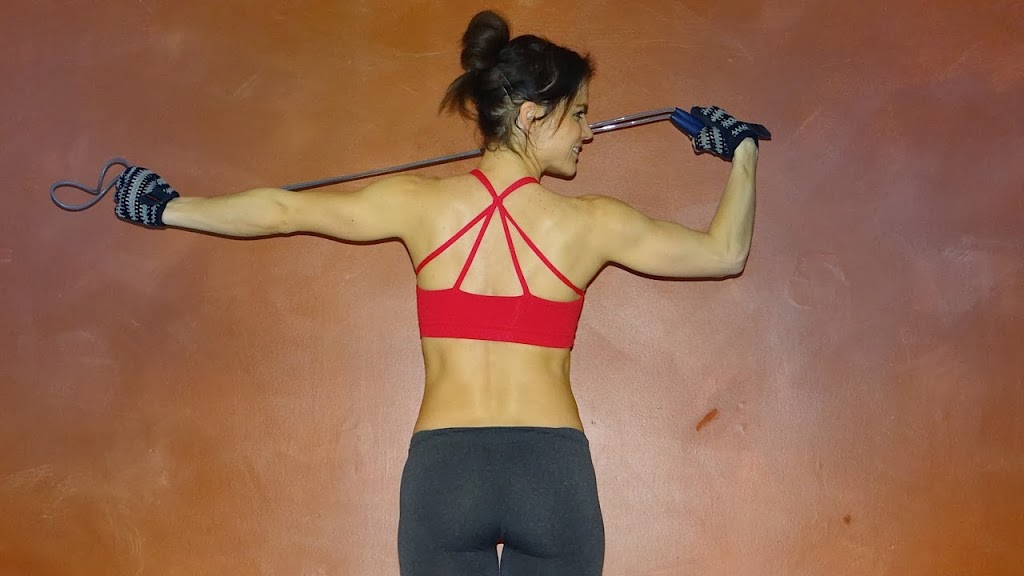 Hi Everyone! 
I repeated 2 rounds of this workout. The first round I did on video as a HIIT workout with my Gymboss Interval Timer. The second round I did for reps (15 reps per exercise with 60 seconds of cardio between exercises). 
I like varying the challenge. Both variations were tough in different ways. You can choose to repeat the HIIT rounds, go for reps, or combine both methods as I did today. 
I hope you are enjoying the challenge!
See you tomorrow!
Melissa
Tutorial:

Full Length 15 Minute HIIT:

Max Reps 50 seconds, 10 seconds rest between exercises
                          or
10-20 Reps per exercise with 50 second cardio burst between exercises. 

Equipment: 
Gymboss Interval Timer  set for 15 rounds of 10/50
Dumbbells (all exercises can also be completed with body weight). 
Jump Rope (optional)

1. Cardio (Jump Rope/High Knees)
2. Bear Complex
3. Cardio
4. Man Maker Burpee
5. Cardio
6. Squat Press
7. Cardio
8. Side Lunge Lift (right)
9. Cardio
10. Side Lunge Lift (left)
11. Cardio
12. Warrior Deadlift (right)
13. Cardio
14. Warrior Deadlift (left)
15. Cardio

*Repeat 1-3X