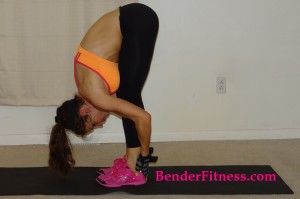 Hi Everyone!
Yesterday was a fun and active day for me. I started it off with a 6 mile run with Jesse. I also went for a walk, and filmed the workout below. I felt great, and I feel better and more energized today. Working out is so much more effective at boosting my energy levels than coffee or tea.
This workout is a 16 minute interval. I was dripping with sweat, and it was a tough one for me! It's split into 4 sections: Lower Body, Core, Upper Body, and Flexibility.
This is a great full body workout. It can be repeated. It maximizes calorie burning, while focusing on toning your entire body. I find that a holistic approach to working out, and focusing on creating balance in the body with workouts is incredibly effective.
Enjoy the workout!
Melissa
PS Below is the Tutorial Video, and the Full Length Workout video.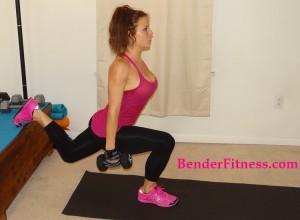 Tutorial Video:

Full Length 16 Minute HIIT:

1. Split Squat (right)
2. Split Squat (left)
3. Jump Squat
4. High Knees
5. Bicycle
6. Leg Lift/Hip Lift
7. Knee Drop Plank
8. Frogger
9. Dips
10. Walk the Plank Pushups
11. Decline Rows
12. Squat and Curl
13. Stretch Back
14. Forward Fold
15. Pigeon (right)
16. Pigeon (left)