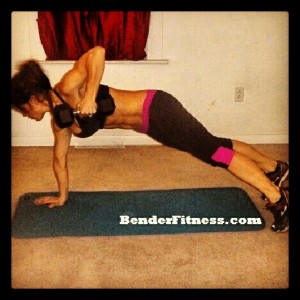 Hi Everyone!
Today's workout breakdown and video are both below. 
Tonight's workout was tough on me! I came home excited and ready for a great workout, but I decided to eat an early dinner first. After dinner I sat on the couch for a minute and fell asleep. When I woke up the last thing I felt like doing was working out. It was very frustrating given my motivation earlier in the day. 
Jesse was a great supporter for me tonight, and really helped me get on track and get the workout in. It helps to have people around you who know your goals to help keep you on track. 
Since I have decided to do my first NPC competition I am also using that for motivation, and focusing a bit more on nutrition. I got in my vitamins this morning (Alkalinity Fuel from Total Nutrition Mansfield). I have been posting pictures of some of my meals on Instagram, and this weekend I will be writing more about what I eat.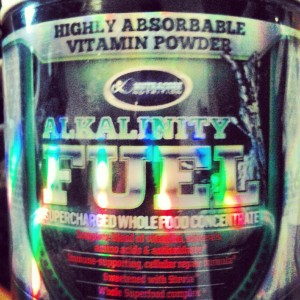 I hope you guys enjoy the workout!
Melissa
Beginner: 10 reps
Intermediate: 15 reps
Advanced: 20 reps

1. Sideways Burpee Row
2. Side Plank Reach (right)
3. Side Plank Reach (left)
4. Heel Tap Hip Lift
5. Warrior Lunge Hop (alternating)
6. Prone Heel Tap to V-Up
7. Temple Tap Abs
8. Hamstring Ball Lift
9. Ball Pull Pushup