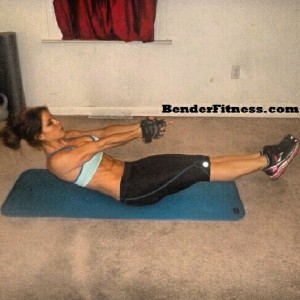 Hi Everyone,
This was my workout last night. I went through this once, and then followed it with a 3 mile run on the treadmill, and 10 minutes walking to cool down. We had another snow storm last night, so it felt great to stay inside and get warm and sweaty! 
I am also focusing on spending more time stretching. Flexibility helps decrease your risk of injury, and promotes appropriate postural alignment. I have noticed that my left hip flexor is a bit tight, and that can have a negative impact on your posture. That means you should expect some more yoga flows in the near future.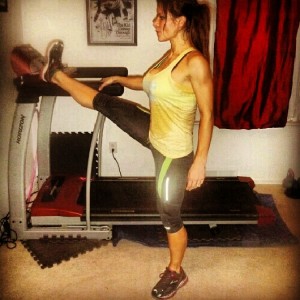 I hope you guys enjoy this quick, full body workout. It's a fun one! If you have time you can repeat it a few times to increase the workout intensity!
Melissa
Beginner: 10 reps
Intermediate: 15 reps
Advanced: 20 reps

Repeat 1-3X

1. Side Frogger
2. Narrow Stance Squat
3. Angel Abs
4. Side Step Up Kick (right)
5. Side Step Up Kick (left)
6. Balanced Bicycle
7. 3 Point Side Tap (right)
8. 3 Point Side Tap (left)
9. Plank Lift