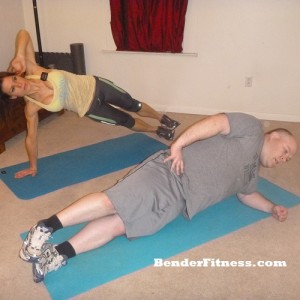 Hi Everyone!
The workout video and breakdown are both below. 🙂 Josh is back for another workout as he continues his fitness transformation. I am already seeing improvements in his endurance! As soon as he was done with this workout he walked on the treadmill for 15 minutes. 
He has been working out every other day, repeating workout 1-3 in the Fitness Transformation series we have been doing. This was his first interval workout, and it provided the perfect challenge, but Josh pushed though it! 
I am getting really excited to repeat the fit test so Josh can see how much he has improved. 
I hope you guys enjoy the workout! 
I will see you tomorrow with a brand new one. 
Melissa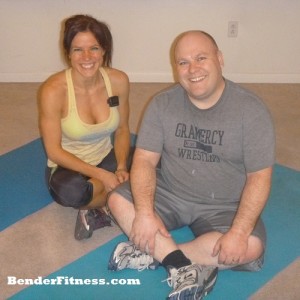 All Levels: Max reps during each 20 second interval, 10 seconds of rest between exercises

1. Squat Jump
2. Side Plank Lift (right)
3. Side Plank Lift (left)
4. High Knees
5. V-Up
6. Frogger
7. Lunge Kick (right)
8. Lunge Kick (left)

Repeat 1-3X