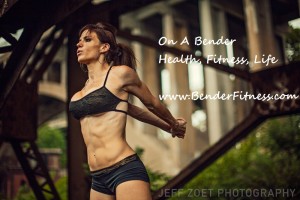 Hi Everyone!

Jesse and I are finally going on our long awaited honeymoon! I will be filming workouts while I am down there, so expect some tropical videos. 🙂

I am not sure what to expect from the internet connection at the resort we are staying at, so I have created a full week of workouts. If I can update while I am down there I will, but just in case I can't I wanted to make sure there was an update for everyone who follows my blog.

If the internet connection works I will post videos throughout the week, but if not you can do these workouts (or pick and choose your own).

Have a great week!
Melissa

PS This is an intense week of workouts. As always, listen to your body, take breaks and rest as needed. Don't forget it's Yoga Month so check out: yogamonth.com to see about getting a free week of classes at a studio near you.

Sunday:
Improve Your Rear View

Monday:
Tabata Interval Workout: Burn Baby Burn
or
Yoga Fusion Fat Burn
Tuesday:
Cardio: 15 Minute High Intensity
and
10 Minute: Abs in a Hurry

Wednesday:
Standing Yoga Flow for Butt, Thighs, Legs, and Back
or
Flab Free Arms and Abs

Thursday:
4 Round Boot Camp

Friday:
Enjoy an active rest day!

Saturday:
Ultimate Body Weight Workout