Hi Everyone!
Welcome to today's workout! This no equipment workout is a fantastic full body exercise routine. One round will take 15-minutes. You can go through it once, repeat it up to 3X or stack it with another workout of your choice.
I ended up doing a 3-mile run with this workout. When I filmed the workout I planned to do one mile, but I felt great once I got started so I kept going.
This Month: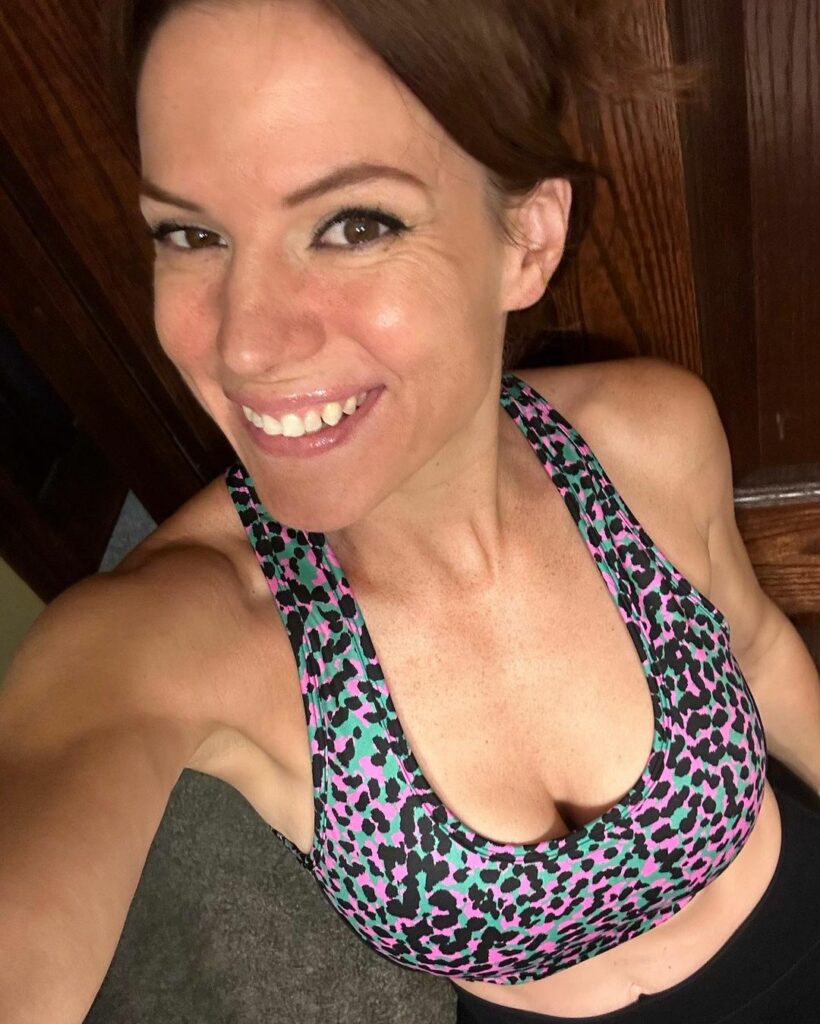 For my Melissa Bender Fitness membership, I am running a month long workout and step challenge. The workout series is exclusive for members, but I made the first video free to everyone.
Get the first workout in my Confidence Workout Series free here: https://www.melissabenderfitness.com/zen/bf-body-fit-confidence-challenge-day-1-a1a74e
It's a great workout! I hope you give it a try and enjoy it. I'm working on finding a balance between filming workouts for members and sharing free workouts here. So far, member's have access to more than 40 new videos, as well as a lot of my older workouts.
My youngest is super attached right now, which makes filming uninterrupted videos a little bit challenging, but as I get more into the routine it's getting a little bit easier.
My Goals:
Now that I am filming more workouts (which means I'm being more consistent with my own workouts), I find that my energy is improving. One of my goals is to get back to running consistently and improve my 5K speed. This weekend I did a great speed workout, and yesterday I did an easy paced 3.45 mile run.
I'm playing with the idea of doing another NPC Bikini Competition, but I haven't fully committed to that goal yet. What appeals to me about competing is the motivation, and seeing how home workout prep for a competition is different now that I'm 40, and my body has changed after having two kids.
What doesn't appeal to me is the fact that a lot of fitness competitions seem to be focusing on increasingly leaner physiques. I would do a naturals competition, which is drug tested and often doesn't trend quite as lean.
I have zero interest in doing a super restrictive diet, so if I do another competition I will be doing it my way. Which is the same thing I did the first go round. If you want to read more about my first Bikini Competition and the 12-Weeks of Workouts you can find that here: https://www.benderfitness.com/bikini-competition-workouts-12-week-program
I hope you have fun with today's workout! See you soon with a new one!
Melissa
Exclusive Workouts & Bonus Content Membership: https://www.MelissaBenderFitness.com
Amazon Storefront: https://www.amazon.com/shop/benderfitness
The Workout:
Workout Breakdown
High Knee Skip
Kneeling Reach: Right
Kneeling Reach: Left
Plank to Crab: Right
Plank to Crab: Left
Goddess Heel Lift
Single Leg Chair to Warrior III: Right
Single Leg Chair to Warrior III: Left
Cheek to Cheek Plank
Crunch to Single Leg Bridge: Right
Crunch to Single Leg Bridge: Left
Plank Crunch
Clam: Right
Clam: Left
Butterfly Bridge
Repeat for up to 3 Rounds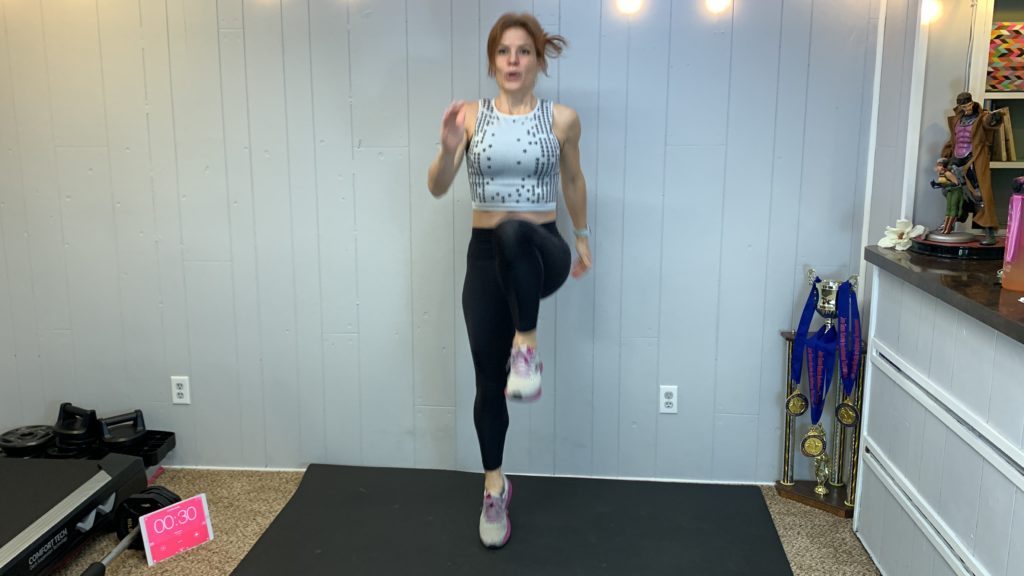 High Knee Skip
Kneeling Reach
Kneeling Reach
Plank to Crab
Plank to Crab
Goddess Heel Raise
Goddess Heel Raise
Chair to Warrior III
Chair to Warrior III
Cheek to Cheek Plank
Cheek to Cheek Plank
Crunch to Single Leg Glute Bridge
Crunch to Single Leg Glute Bridge
Crunch to Single Leg Glute Bridge
Crunch to Single Leg Glute Bridge
Plank Reverse Crunch
Plank Reverse Crunch
Clam
Butterfly Glute Bridge
Butterfly Glute Bridge