Hi Everyone,
Welcome to today's workout! You can do this workout with bodyweight, but I recommend grabbing dumbbells to add some resistance and amp up the intensity of this exercise routine.
One 15-minute round of this workout had me breathing heavy and dripping sweat. Even without jumping my heart rate was elevated and I was working hard. There is one hopping exercise in this routine (the first one), but in the video I demonstrate a low impact exercise variation.
The whole routine is done in standing, so you don't have to get up and down off the mat during this routine. You can repeat this workout up to 3X. I only had time to go through it once, but I also got in plenty of walking and general activity.
P!nk is Strong and Fit!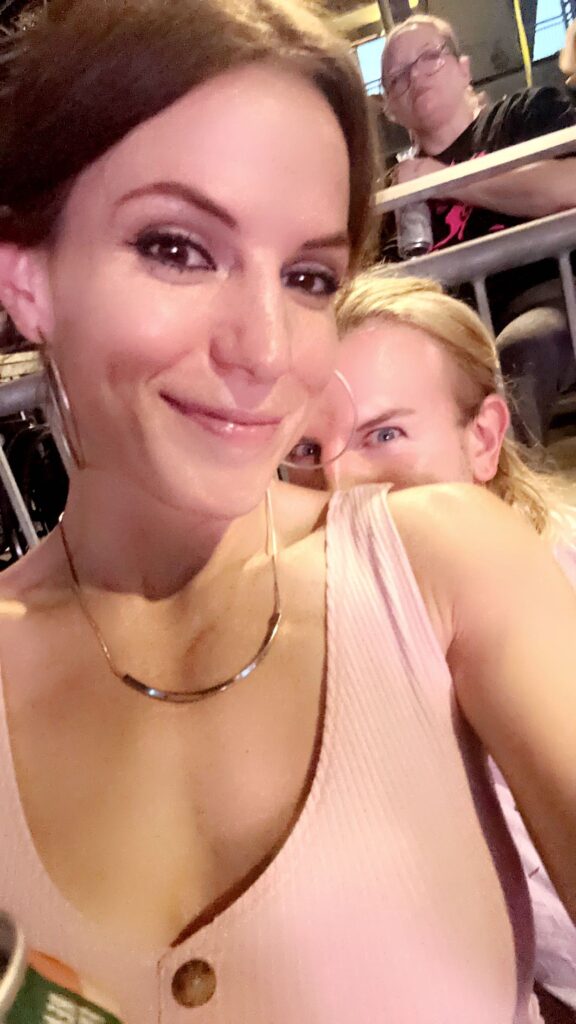 Last night, Jesse and I went to the P!nk Concert. First of all, the show was amazing. Everything from the opening acts to the lighting and performances was on point. I want to take a moment to talk about how strong and fit P!nk is! She flew around the entire stadium, and she sang while doing it! That was an act of artistry, strength and endurance. I loved seeing a strong woman and mother on stage, owning her performance and strength.
I've always wanted to learn aerial skills, but after seeing that performance I am even more inspired. A few years ago I got my niece an aerial class as a birthday present. I always wanted to give it a try, but the timing never seemed to workout. I have been trying to be more intentional with my time, so I need to make this happen.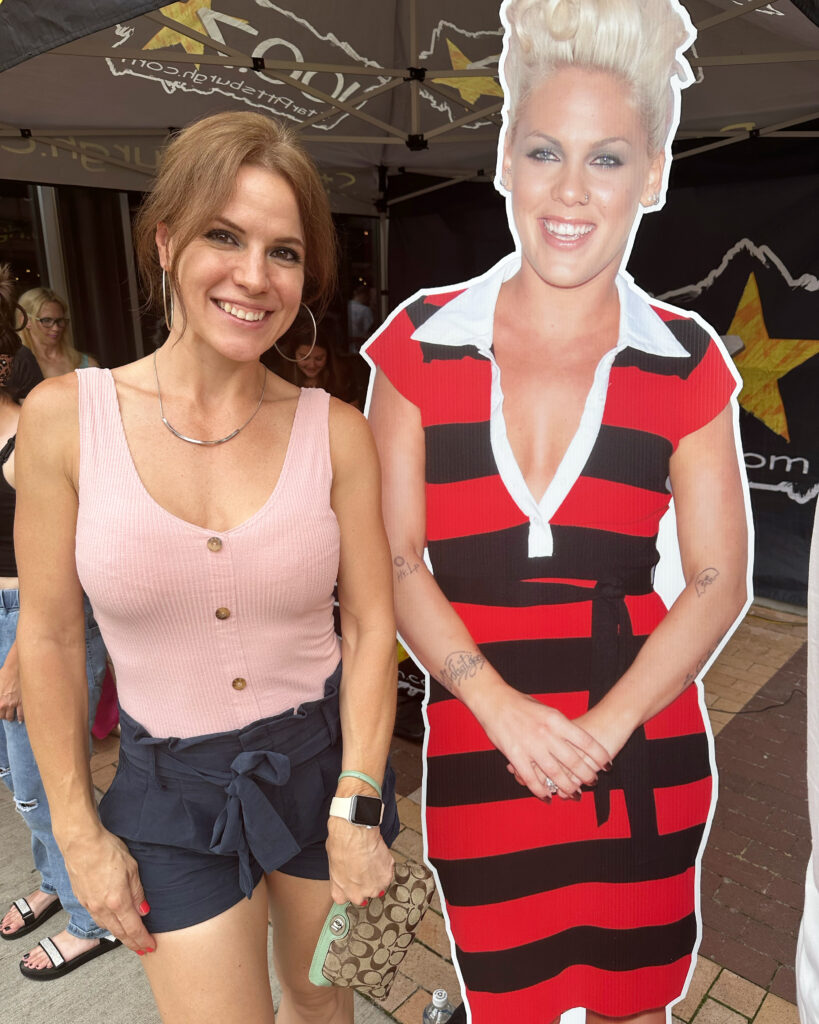 Membership:
I am continuing to add new workouts to my exclusive membership program. We are currently working through a new 4-week challenge, and I am adding new workouts to prep for next month's challenge.
There are a combination of brand new workouts, and ad free versions of classic BenderFitness workouts included in the membership.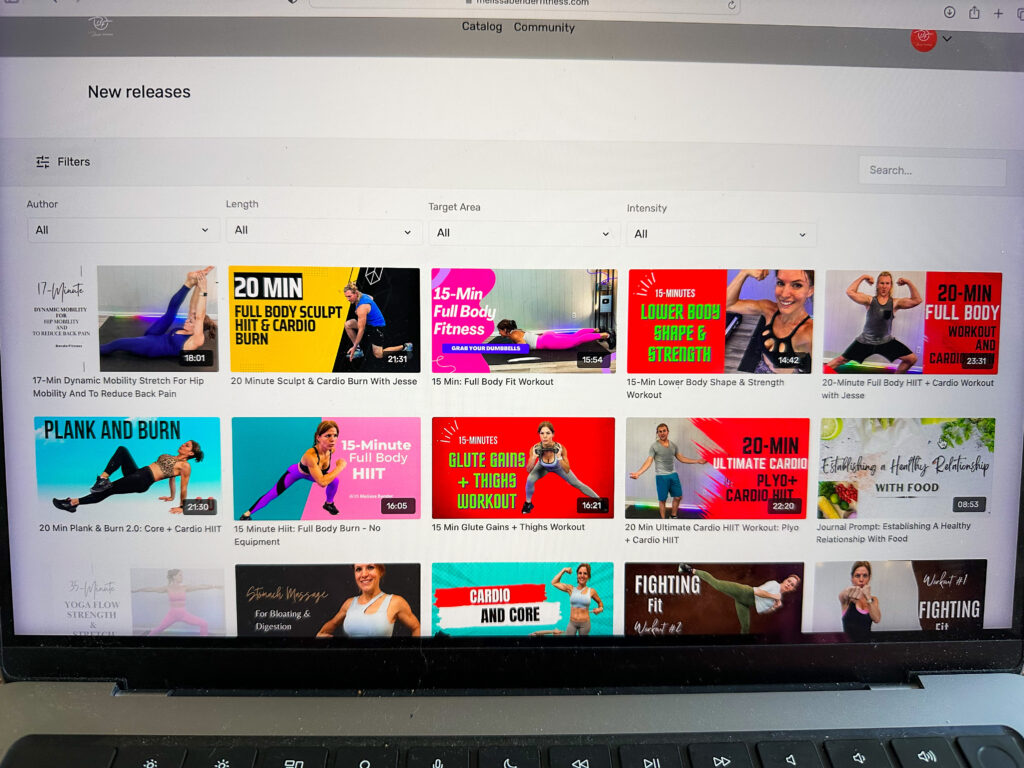 If you would like to give it a try, you can find the new workouts at: https://www.MelissaBenderFitness.com
I would love it if you joined me over there. We are building a fun and supportive community and adding new workouts every week. You can try the first workout of my Confidence Challenge here for free: https://www.melissabenderfitness.com/zen/bf-body-fit-confidence-challenge-day-1-a1a74e
I hope that you have fun with today's workout! Let me know which exercise you liked most, and which you found most challenging. This workout kicked my butt (and thighs) just like it was supposed to. I was a little bit surprised at how challenging I found it! I hope that it's a great challenge for you too, and that you are able to enjoy yourself.
Take a moment today to appreciate what your body is capable of. The ability to move is such a gift.
Have fun and I will see you soon with a new workout,
Melissa
Exclusive Workouts & Bonus Content Membership: https://www.MelissaBenderFitness.com
Amazon Storefront: https://www.amazon.com/shop/benderfitness
The Workout:
Lunge Hop: Right
Lunge Hop: Left
Squat Rotation: Right
Squat Rotation: Left
Warrior III Row: Right
Warrior III Row: Left
Side to Side Squat: Right
Side to Side Squat: Left
Chair Tip Toe: Alternating
Romanian Deadlift
Plié Squat
Knee to Knee Squat to Figure 4: Right
Knee to Knee Squat to Figure 4: Left
Lunge Kickback: Right
Lunge Kickback: Left
Repeat up to 3X.