Hello Everyone!
Welcome to today's workout! This 15-Minute full body HIIT exercise routine had me dripping sweat. We are working the entire body with no equipment. This workout uses strength specific exercises, as well as exercises designed to elevate the heart rate and intensity level.
I recently read an article discussing the benefit of maintaining exercise intensity to help maintain your fitness level as you age and improve your overall health. Interval training and HIIT style workouts are a great way to incorporate intensity for longevity.
This is a great HIIT workout. It's quick, intense, but doable. Push yourself, while listening to your body. This is a great workout to repeat. It can be done up to 3X. I only got in one round when I filmed this, but it's a workout that I will definitely return to.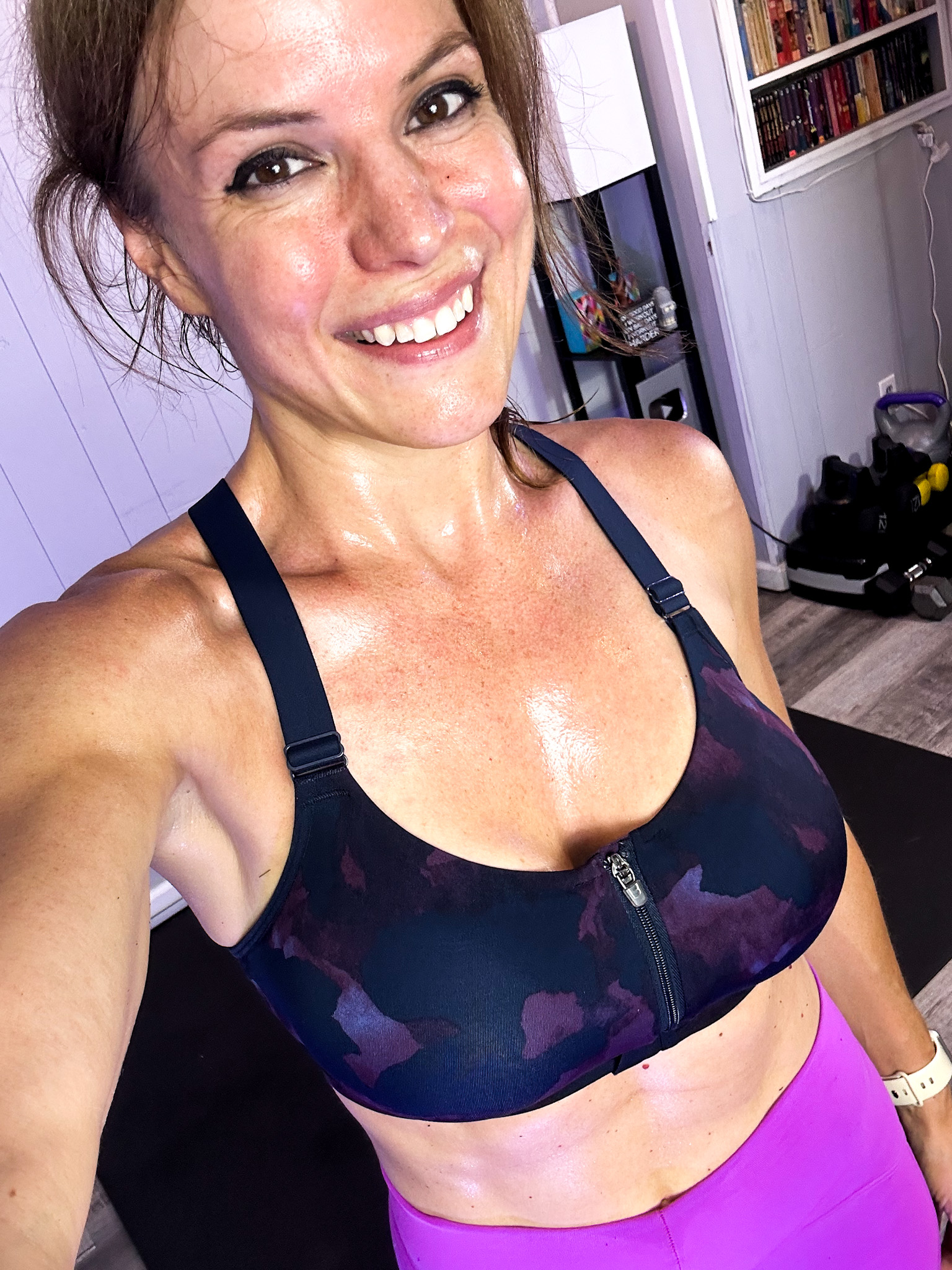 Building Consistency:
Aside from intensity, one of the most important things you can do for your health is be consistent. Depending on the phase of life you are in this can feel simple, or nearly impossible. There are some sifts in mindset that can help.
Getting in small exercise intervals throughout the day can help you stay active even on days when you can't get in a full length workout. Being consistent doesn't have to mean getting in 60-minutes of exercise every day. It can be getting in intentional movement on a daily basis.
For me it usually means getting in at least one round of a quick workout between 10-20 minutes. This one is 15-minutes and I did one round, so that fits the bill. The more consistent I am with these intentional movements the easier it is to get my workouts in.
It's important to move beyond the idea of working out when you are motivated to do so. It's more important to make it a habit or even a daily task.
New Exclusive Content:
I just launched a Membership/Bonus Content site! I've filmed a lot of new workouts, you can find them under the New Release catalogue here: https://www.melissabenderfitness.com/categories/new-releases
I'm adding new workouts every week, so the exclusive catalog will continue to grow regularly.
If you want to give any of the new workouts a try: I have a three day free trial, and a July Exclusive membership discount: JULYFOUNDERS20 so feel free to explore and look around! The discount is good through the last day of July 2023, and will stay active for as long as your membership remains active without cancelation. 
Have fun with today's workout. Let me know if you had a favorite exercise!
Melissa
Exclusive Workouts & Bonus Content Membership: https://www.MelissaBenderFitness.com
Amazon Storefront: https://www.amazon.com/shop/benderfitness
*This post contains affiliate links.
Equipment: 10/50 Second Intervals. 10 Seconds Rest, 50 Seconds Max Reps. 
Equipment: Exercise Mat and some water. 
My Sneakers and Exercise Mat.
High Knees
Side Lunge Skate
Curtsy Pendulum: Right
Curtsy Pendulum: Left
Burpee
Tricep Pushup: Right
Tricep Pushup: Left
Walk the Plank
Superman
Mountain Climbers
Hollow Hold to Side Roll
Rock the Boat Bicycle
Reverse Crunch Hook
Crunch & Tap
Frogger
Repeat 1-3X