Hi Everyone!
Welcome to today's workout. This throwback workout is part of my 12-Week NPC Bikini Competition Workout Series. I was super strong, and fast by the end of that series. I filmed this almost exactly ten years ago. It's crazy to think that I've been sharing home workout videos that long.
As I was working through old workouts to pick today's exercise routine I realized that the video link to this workout wasn't showing up on my original blog post. If you happen across any posts where that's an issue, please leave a comment to let me know so I can fix it.
As you can guess from today's workout title, there will be Burpees in this workout. They are an amazing full body exercise that will work your arms, shoulders, chest, core and legs while giving you a fantastic cardio boost. They are a super effective way to build lean muscle mass while burning fat. They also help with speed, power, endurance and cardiovascular fitness.
Push yourself during today's workout. Remember, it's important to get comfortable with being uncomfortable: sweating, breathing heavy, feeling like you are doing something difficult. Those uncomfortable feelings mean that you are pushing yourself.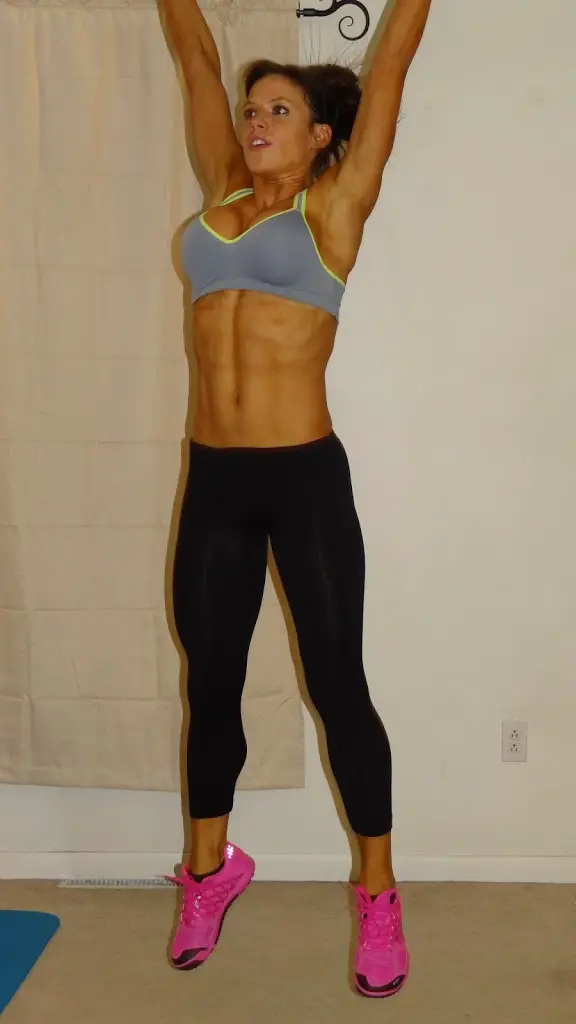 Facebook Business Page Hacked: Update Day 5
So far today I have not had any updates to the hacking of my Facebook business page. I emailed Meta some questions yesterday and didn't get a response. Hopefully I hear from someone today and get some form of an update. You will find my Day 3 Hacking Update below. Unfortunately, I haven't had any more information since then. The hackers continue to run a series of advertisements for "weight loss gummies" on my Facebook business page. I would NEVER promote something like that. So if you see that link or those ads in your Facebook feed, don't click on it.
I have no idea how much longer it will take for Meta to get me my account back, as it seems like they keep shifting the case to different internal investigative teams. I have no background in that type of work so I don't know how long these things normally take, but I am sure they are working on the issue.
If you would like to do something to help us through this, you can make a donation via the link below or like, share and subscribe to our workouts. My Facebook page was the main driver to this website, and was also monetized. That helps keep this sustainable and offset expenses. It's a difficult position to be in as a small blog that doesn't sell anything.
Back to Filming:
I am focused on filming and sharing new workouts and short workout tutorials. I added a countdown timer to my most recent workout video. You can find that here: https://www.benderfitness.com/2023/04/15-minute-hiit-total-body-burn-core-more-no-equipment-exercises.html Let me know if you like the countdown timer, or if an individual exercise timer (so you know how many seconds are left in each exercise) would be more helpful.
I hope you have so much fun with today's workout. Let me know what you thought and how many rounds or reps you get in.
See you soon!
Melissa
More Workouts: https://linktr.ee/BenderFitness
Make a Donation via PayPal Here: https://www.paypal.com/donate/?hosted_button_id=X9S4VDNYE8RVU
The Workout:
Click the link to get your own Gymboss Interval Timer!
All Levels: Max reps for 60 seconds, 30 seconds Max Rep Burpees in between each exercise. (High Knees or Mountain Climbers can be substituted if the Burpees become to intense). 
*You can set your interval timer to 6 rounds of 60/30 second intervals. 
1. Walk the Plank
2. Burpees
3. Rock the Boat
4. Burpees
5. Right Leg Circles
6. Burpees
7. Left Leg Circles
8. Burpees
9. Leg Series (right)
10. Burpees
11. Leg Series (left)
12. Burpees
Repeat 1-3X